Marathon Foods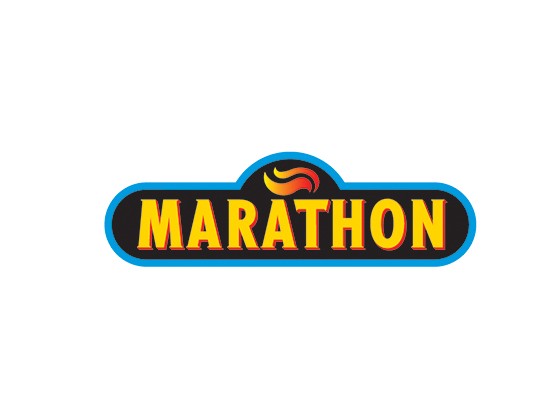 More Images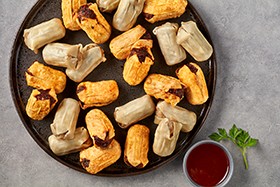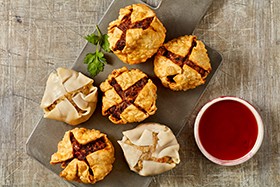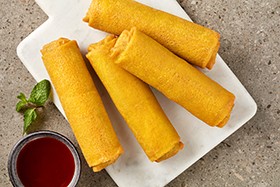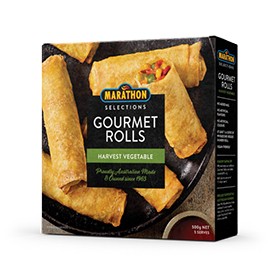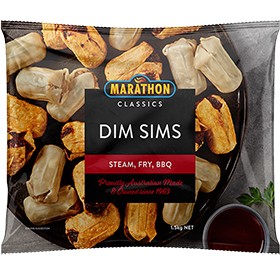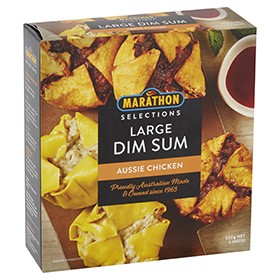 Marathon Foods
Frozen Snack and Finger Foods
Marathon Foods has been producing high quality frozen snack and finger foods since 1963. Today, operating out of a large, modern and efficient factory with the latest technology from Europe and Japan, the company exceeds world standards of production, hygiene and sanitation. Continual innovation is what keeps Marathon Foods on customers' lists of preferred suppliers and their commitment to service excellence is always a priority.
Marathon Foods also has a strong commitment to the environment, with 'reduce, reuse and recycle' being at the forefront of operations.
All products are supplied frozen for the ultimate in convenience, minimal wastage and ease of storage and preparation.
Local ingredients wherever possible
100% Australian chicken, pork and beef
No artificial preservatives or colours
Made in Australia
Foodservice range
Marathon Foods' foodservice range gives you more to expand your menu. Each can be sold individually such as in a takeaway shop or sandwich outlet, or served on catering trays, in corporate boardrooms or at large events. Depending on the product, preparation is as easy as steaming, frying, microwaving or oven baking. Presentation is excellent, flavour is superb and only quality ingredients are used.
Marathon Vegetable Mini Dim Sims 900g – The traditional Aussie favourite made with farm fresh cabbage, carrots, onions and the distinct crunch of broccoli stalks and water chestnuts, all wrapped in delicate pastry. Vegetarian.
Marathon Dim Sims 3kg – Traditional dim sims made with good Aussie produce including Australian meats and farm fresh local cabbage.
Kensington King Large Dim Sim Chicken 2.7kg – Each is 110g of flavour, made with quality Aussie chicken, farm fresh local cabbage and the perfect combo of spices.
Marathon Beef Mini Dim Sims 1kg – Tasty parcels of Aussie beef, farm fresh cabbage and the perfect blend of spices.
Marathon Chicken Mini Dim Sims 900g – Wholesome Australian chicken blended with fresh local cabbage.
Marathon Puffy Dogs 900g – Tasty, skinless continental frankfurts wrapped in a light golden pastry.
Marathon Mini Spring Rolls 1kg – A popular quick snack or entertainer made with Australian meat and fresh local cabbage.
Retail range
Marathon offers a range of taste sensations that you can stock in your independent supermarket, frozen foods outlet, delicatessen, greengrocers or food hall. Each product represents great flavour, convenience and satisfying texture, all elements your customers are looking for to add to their home meals repertoire. Simply heat and serve with salads, oven fries, dipping sauces or other accompaniments as desired.
Marathon Large Dim Sum Aussie Beef & Pork 550g – Made with wholesome Aussie beef and pork, farm fresh local cabbage and a little kick of 'heat' from selected spices.
Marathon Large Dim Sum Aussie Chicken 550g – Each parcel is 110g and loaded with flavour from delicious Aussie chicken, farm fresh local cabbage and a carefully selected spice mix.
Marathon Gourmet Rolls Harvest Vegetable 500g – A traditional medley of vegetables encased in a crispy pastry. Vegan and wholesome, they are best served with a fresh salad.
Marathon Dim Sims on the Run 100g – Grab a quick hot snack, ready in minutes to be enjoyed with your favourite dipping sauce.
Marathon Dim Sims 500g or 1.5kg – A long-time Aussie takeaway shop favourite, the Marathon dim sim is still made with the same key ingredients … farm fresh cabbage and 100% Australian beef or lamb. Steam, fry or bbq as desired.
Marathon Spring Rolls 640g – Another long-standing Aussie takeaway shop favourite, the Marathon spring roll is a quick and satisfying meal to enjoy with a crispy, fresh salad.
Marathon Puffy Dogs 500g or 600g – A unique treat for the whole family, puffy dogs are tasty skinless cocktail franks wrapped in a light, golden pastry. Simply bake from frozen.
To find out more about the wholesale frozen foods on offer or to place an initial order, contact Marathon Foods today.