Belcolade, The Real Belgian Chocolate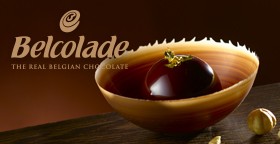 More Images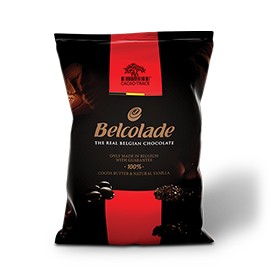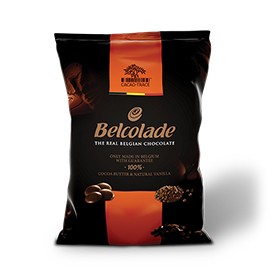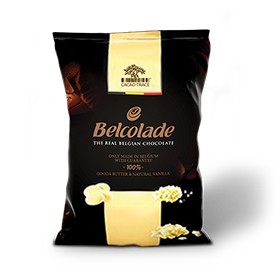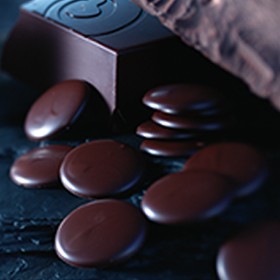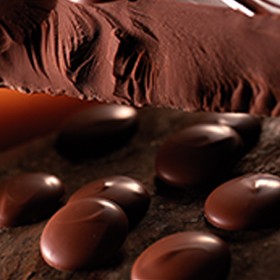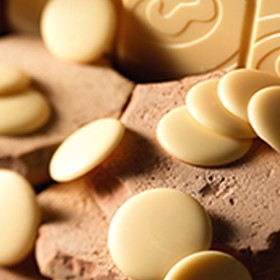 Belcolade, The Real Belgian Chocolate
Great taste for years and years and years
At the heart of Belcolade chocolate is its unrivalled taste. Outstanding flavours that come from the careful selection of the best quality cocoa beans from around the globe. This is complemented by a chocolate making process that we have perfected over decades of experience. Mastering all the steps such as refining and conching we guarantee the truly real Belgian chocolate experience.
Our passion for chocolate does not stop there. As a family-based company, we value proximity with our customers and take great pride in supporting them in developing the most personal chocolate creations.
As a part of our commitment to furthering chocolate expertise, we founded the Belcolade Chocolate Centre in Erembodegem, Belgium. The centre has since become a truly international training venue and a forum for professionals from around the world to exchange ideas, tips and best practices.
Chocolate has never tasted so amazing... True feast for the senses!
Dark Chocolate
Experience the unique taste and aroma of chocolate in its purest form. Belcolade Selection Noir offers a complete range of dark chocolates. From mild to intense, made with 100% natural vanilla and cocoa butter, available in different forms and viscosity levels. If the exact cocoa intensity or viscosity you need is not available in the standard range, we will happily make it for you.
Milk Chocolate
The full flavour of pure cocoa combined with soft and creamy milk makes our milk chocolate a real taste sensation. The Belcolade Selection Lait offers a range of possibilities: from light to dark coloured milk chocolate, from sweet to caramel – always made with 100% natural vanilla and cocoa butter. Looking for a milk chocolate with a specific taste or viscosity level? Let us make it for you.
White Chocolate
Discover the unparalleled creamy sensation of pure white chocolate, made with 100% natural vanilla and cocoa butter. Available in a variety of shapes and viscosity levels. We can also develop unique blends to meet your specific taste and viscosity requirements.
Cacao-Trace
By choosing our chocolate products, you give an extra bonus to cocoa farmers.
GREAT TASTE FOR YEARS AND YEARS AND YEARS
Great tasting chocolate
Controlled fermentation
Outstanding performance
Chocolate bonus
Unique storytelling
Amber Cacao-Trace features & benefits
In-line with trends: Bright and intense amber-like colour, indulging all senses.
All natural: Great tasting white chocolate with 30% cocoa, no artificial flavours.
Cacao-Trace certified: A unique cocoa sourcing programme to create exceptional tasting chocolate while improving lives of cocoa farmer communities.
Real Belgian chocolate: Based on Belcolade renowned expertise and craftsmanship in white chocolate.
Endless creativity: Guaranteed results for endless application possibilities.
Versatile in use: Perfectly balanced chocolate acclaimed for great convenience and versatility in use.
By focusing on superior taste, Cacao-Trace is the only sustainable cocoa sourcing programme that is redefining the standard for chocolate.
This superior taste comes from local post-harvest centres where fermentation experts are setting new criteria. They select only the finest beans and take control of the fermentation process to let the beans' natural taste potential develop, thereby creating only the best quality chocolate.
Through its continuous efforts, Cacao-Trace benefits us all. More than any other programme, it benefits the cocoa farmers, who receive an extra Chocolate Bonus (of 10ct) for every kilo of chocolate sold.
The proof of the programme is in the tasting, and in the improved quality of life for cocoa farmers.
Cacao-Trace is powered by passionate communities in 5 cocoa regions, by Puratos, and by chocolate lovers worldwide. All united by the belief that creating a better chocolate together is the only way to sustainability.
Outstanding quality made from certified Cacao-Trace cocoa beans, shared value via the unique chocolate bonus for cocoa famers.
For more information contact Apromo Trading today.
Apromo Trading
Since 1987 Apromo has been supplying quality European patisserie ingredients, Belgian couverture, semi-finished products, gourmet foods, frozen Danish and desserts - to Australia's finest chocolatiers, patisseries, restaurants, hotels, bakeries and caterers.
Belcolade Origins - Back to the roots
Belcolade Origins is our range of real Belgium chocolate that takes you on an exciting road trip around the world. With this range, we have found perfection from the terroir of the cocoa bean to the whole process of crafting chocolate. Belcolade Origins takes you on a journey to where it all began.
---
Belcolade presents: Bleu Chocolat - by Stéphane Leroux
Get inspired by this mesmerizing chocolate art. In his book 'Bleu Chocolat', Stéphane Leroux showcases an array of 100 pieces which will inspire and amaze you. Can they all really be chocolate?
---
Belcolade presents: the concrete effect - by Stéphane Leroux
Cast Concrete - by Stéphane Leroux. Get inspired by this mesmerizing chocolate art. In his book 'Bleu Chocolat', he reveals all the secrets to create chocolate pieces alike.
---