Delight King - Turkish Delight Manufacturer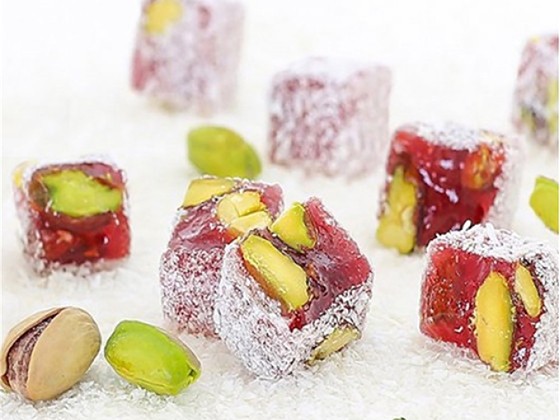 More Images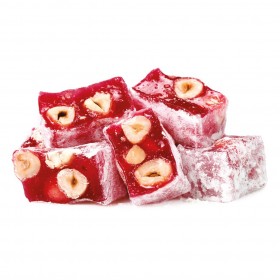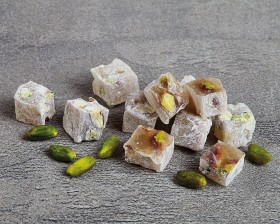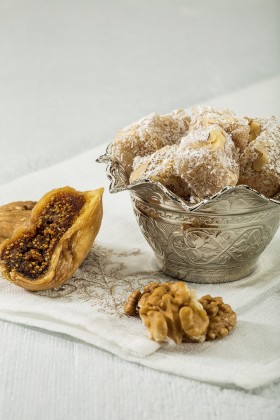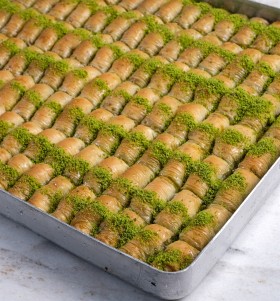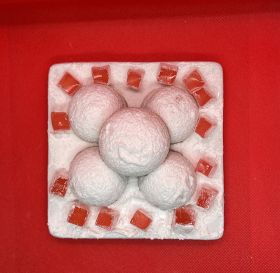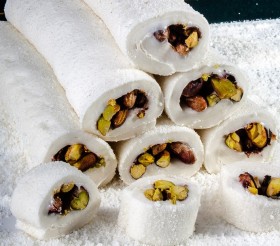 Service Area Australia Wide
Delight King - Turkish Delight Manufacturer
Wholesale Handmade Turkish Delight in 40 Flavour Variants
Delight King are the only Turkish Delight manufacturer in Australia producing 40 different flavour variants and now, an exciting new product … Delbisco! An increasingly popular indulgence, Turkish Delight has been around since 1777 and today, is enjoyed by people from all cultures for its sweet, intense flavour and luxurious mouthfeel.
Based in Melbourne, Delight King's products are free from artificial colourings, flavourings and sweeteners. Their unique production process guarantees only the best, most natural delight which is good to know since so many other Turkish Delight products in the market are loaded with artificial glucose and gelatine.
Made fresh daily
No glucose
No gelatine
Suitable for vegans
A healthier, tastier alternative
Made using the 'closed pot' method
When you purchase from Australia's leading Turkish Delight manufacturers, you can feel confident you are eating a product that is made using only the finest ingredients … natural, healthy and utterly delicious.
Delight King are currently supplying many supermarket chains including Coles, IGA and Foodworks in various states.
Wholesale Turkish Delight
With 40 luscious flavours to choose from, you can bet that Australia's leading Turkish Delight manufacturer has something to suit your palate. And not only do they taste delicious, but they are also beautifully presented in a wide array of colours and decorations.
Turkish Delight can be coated in icing sugar, bitter cocoa, nuts, coconut, kataifi and even sesame seeds. It is available in cubes, logs and 'bullets' and a rainbow of colours.
Some of the flavours include:
Pistachio
Rose & Walnut
Vanilla Almond
Cinnamon & Peanut
Pomegranate & Pistachio
Vanilla & Pomegranate
Fig & Pistachio
Rose with Nuts
Pomegranate & Hazelnut
Rose
Rose & Vanilla
Blueberry
Lemon
Orange
In addition to their Turkish Delight, Delight King also offers baklava, Kataifi muhallebi, kuru pasta (Turkish biscuits and cookies) and more out of their retail outlet in Melbourne.
NEW!! Delight with a Biscuit – Delbisco
Delight King has just introduced a new product, Delbisco! Turkish Delight is added into biscuit dough and while baking, melts in and infuses the biscuit with real rose Turkish Delight taste and flavour. Exclusively available from Delight King.
Custom Labeled Turkish Delight
You can also order custom/private label Turkish Delight, branded with your own logo and colours.
Retailers
Delight King's Turkish Delight is a great impulse purchase to keep near point of sale. Offer taste tests so your customers can experience the difference from what they may be accustomed to. Offer as an alternative to the usual lollies, chocolates and candies, for something more exotic and gourmet.
Foodservice and caterers
Create mouth-watering trays of Turkish Delight by assembling various colours and flavours together. Serve with tea or coffee and as a complimentary welcome for hotel rooms, in day spas, hair salons, barber shops and car showrooms. Use it as the inspiration for lavish desserts. Stack cubes for beautiful presentation in your café or restaurant, for customers to take their pick.
For more information or to place an order, contact Delight King today.