Marou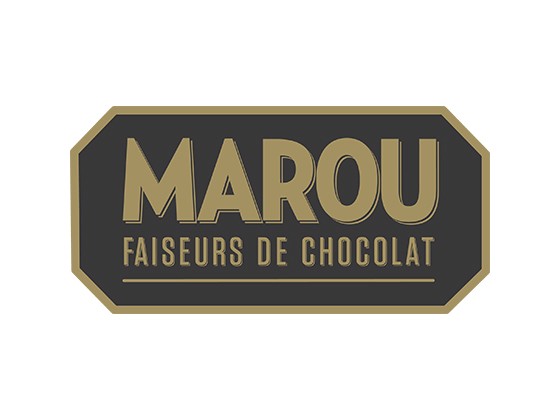 More Images
Marou
Wholesale Socially Responsible Single-Origin Chocolate from Vietnam
For those who like their chocolate with socially responsible values, award-winning Marou is the answer. Crafted at the source, in exotic Vietnam, Marou's single-origin chocolate is roasted low and slow and captures the terroir of each province, much like a fine wine.
For dark chocolate lovers, Marou is utterly irresistible thanks to its exciting, richly complex flavours.
Pod-to-bar – Deep care and transparency. Marou are on the ground, at the plantations, partnering with growers, hand-selecting cacao and testing each bag.
Single origin – Marou use only Vietnamese cacao, manufactured in Ho Chi Minh City. Every bar represents its own province or estate of origin.
Fair trade + sustainable – Marou have removed the middleman from the process. They deal directly with the growers and help them avoid exploitation and market fluctuations. They pay above-market rates and support talented, ethical farmers who use sustainable practices.
Agroforestry involvement – Marou support environmentally friendly alternatives to rubber plantations with their Madagui Agroforestry Project. Cacao trees are planted on threatened land to encourage biodiversity.
Award-winning packaging – Richly coloured with bright golden lettering, Marou's packaging stands out.
Provisions Marou
Pantry staples of the finest quality to keep on hand for baking, snacking and indulgence.
Cacao Spread – A unique cacao spread with delicate roasted cashew flavour. Spread on baked goodies or enjoy straight from the spoon.
Cacao Powder – Pure, non-alkalised cacao powder that retains all the distinct subtleties of Marou's award-winning chocolate. Add to cacao drinks, cakes and pastries.
Cacao Nibs – Crunchy and moreish, the intense chocolatey notes of these nibs makes them perfect to snack on or sprinkle on to your yoghurt, through cake batters and over muesli.
Wholesale Single-Origin Chocolate from Vietnam
Some of the world's finest cacao transformed into decadent bars, presented in gold-accented wrappers.
100% - Uncompromisingly dark, 100% cacao, made from a select blend of the mildest cacao grown by farmers in southern Vietnam.
Ben Tre 78% - Grown in the shade along the Mekong Delta, the flavours range from dried coconut to young banana.
Tien Giang 70% - Just a boat ride away from Saigon, some of the Mekong Delta's most delicate cacao is grown. Tien Giant 70% exhibits subtle traces of cinnamon and honey.
Dong Nai 72% - From the jungle hills of Dong Nai Province to the northeast of Saigon. The cacao grown there coats the palate in the creamy, sweat and sour flavours of a tropical fruit parfait.
Lam Dong 74% - From the foot of the lush, forested hills in Vietnam's central highlands. A mild chocolate with traces of prune, raisin and espresso.
Ba Ria 76% - Bright, bold cacao with a blackcurrant beginning and a bright, candied orange finish.
Dak Lak 70% - A mild, pleasant chocolate with traces of cashew nut and earth.
Wholesale Origin Plus Chocolate
Single-origin Vietnamese chocolate infused with local ingredients.
Kumquat 68% - Experience the bright sweetness of luscious Vietnamese kumquats flecked through warm, spicy Tien Giang chocolate.
Ginger & Lime 69% - The warming spiciness of subtle ginger is paired with the citrus flavours of lime in Ba Ria cocoa from Vietnam.
Arabica Coffee 64% - The finest Arabica beans in Vietnam are ground and added to this fine bar of 64% Vietnamese chocolate.
Coconut Milk 55% - A low dose of cassia-scented cacao is infused with sweet coconut milk for a divine, creamy milk chocolate.
Retailers
Stock your shelves with this premium range of wholesale single-origin chocolates from Vietnam. They offer beautiful visual appeal and exquisite eating. Add to gift hampers or position with gorgeous homewares. Suitable for gift outlets, delicatessens, pharmacies, newsagents, fine food halls and more.
Foodservice
Choose Marou's Provisions range for your chefs to use in desserts, baking and beverages. Serve Marou's exquisite chocolates as part of a dessert bar, high tea or on your in-room dining menu.
The Marou range of wholesale single-origin chocolate from Vietnam can be sourced through Cartel & Co. make contact today.