Nina's Chocolates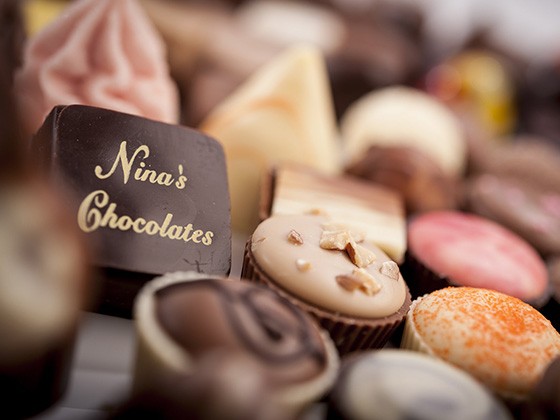 More Images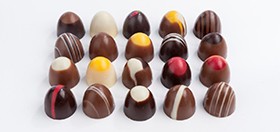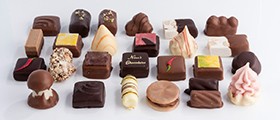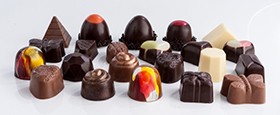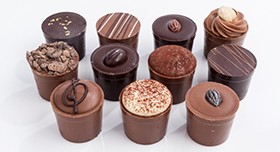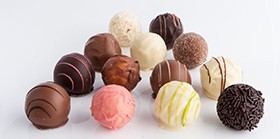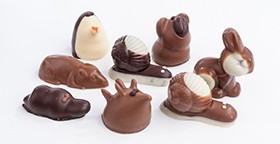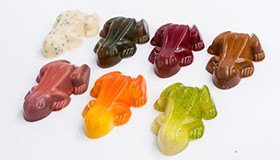 Nina's Chocolates
Handcrafted Belgian Chocolates
Nina's Chocolates is a boutique chocolate maker of handcrafted chocolates and gifts, using only finest Belgian chocolates and specially sourced ingredients, to produce our mouth-watering delights.
Nina's was born in 1995 from George Magganas' passion for making fine quality handmade confectionary. Named after daughters Nicole and Natalie, Nina's has grown from a small shop in the Sutherland shire of Sydney, to selling our handmade Belgian Chocolate around Australia with numerous awards for excellence, we believe our chocolates will give you an experience that is world class.
Chocolate Bombs
Smooth, soft, fresh cream ganache centres with the delectable addition of liquid caramel sauce to complement the fruit or liqueur flavours. All wrapped in a dome shell of attractive decorated chocolate.
Chocolate Cups
Adorable moulded chocolate cups containing fresh cream ganache, soft fondant cream centres or nut pralines.
Laid out / piped Chocolates
An irresistible range of pralines, caramelised nut clusters, nougat, fresh cream and butter ganaches, fudges and glace fruits and even chilli flavoured centres. Covered in milk, white and dark chocolate, they are a chocoholics fantasy come true.
Moulded Chocolates
Milk, white and dark chocolate encases fresh ganache centres, fruit based fondant creams and fruit liqueurs.
Chocolate Truffles
The favourite for any romantic occasion! Inside round truffle shells are luxurious ganache or liquid caramel based liqueur centres. Milk, white and dark chocolate cover the outsides for an incredible chocolatey experience.
Animal Chocolates
Adorable hand piped animal shaped butter ganaches. This range includes the popular moulded caramelised macadamia and nougat filled animals.
Assorted Chocolate range
And as if the above were not enough, Nina's Chocolates offer a sumptuous range of fruit and nut clusters, gourmet rocky road, fairy buttons, coconut roughs and thin slabs of chocolate festooned with nuts, Turkish delight and chocolate discs.
Favoured right across Australia for their high quality and attention to detail, Nina's Chocolates supply leading hotels, restaurants, caterers and corporate clients with an astonishing range of wholesale chocolates. They also specialise in festive lines, wedding bonbonniere and novelty chocolates.
When you serve quality to your customers, they return time and time again for the same wonderful experience. Nina's Chocolates will help you develop repeat business that will certainly sweeten your sales figures.
---
More information about Nina's Chocolates
Award Winning Handmade Chocolates from Nina's Chocolates
Nina's Chocolates manufactures an extensive range of award winning handmade chocolates that are distributed throughout Australia. Learn more about the products and the company below. Click here