Noosa Natural Chocolate Company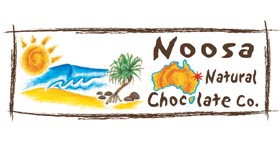 More Images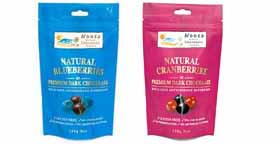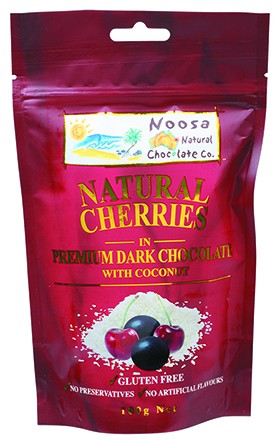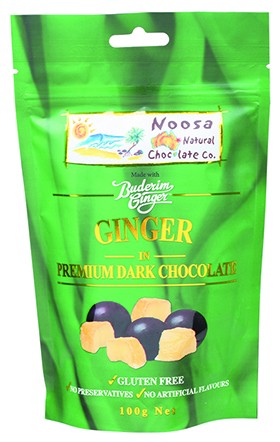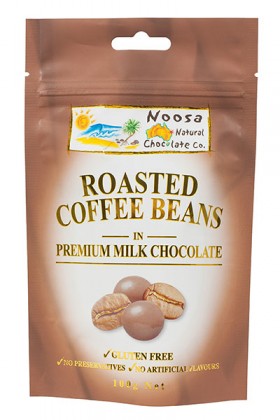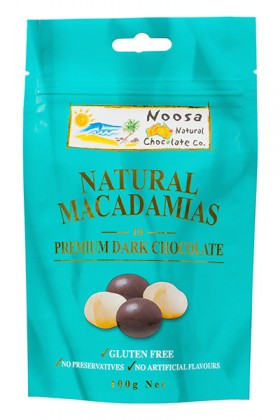 Noosa Natural Chocolate Company
Delicious Chocolate Snacks and Gifts
The ultimate healthy indulgence and the perfect gift … that's what Noosa Natural Chocolate Company are all about. Now you can count on a chocolate supplier that emphasises the health benefits of their products as much as the taste. Sold throughout Australia and also overseas, the products have won favour with consumers who prefer their chocolate with that little extra something … guilt-free permission to indulge!
Only the finest ingredients are used in Noosa Natural Chocolate Company's chocolate products. Premium Belgian chocolate envelops a range of interesting and delicious nuts, berries, coconut and coffee beans and all products are gluten free! That makes them perfect for daily enjoyment.
Health benefits
Gluten free
Contain real fruit
High in beneficial antioxidants
No artificial colours
No artificial flavours
The range
Whatever your customers desire, their cravings will be satisfied. Noosa Natural Chocolate Company is a chocolate supplier that cares about accommodating consumers' changing tastes. Featuring sought-after combinations of health-giving fruits plus scrumptious nuts and even coffee beans, they provide a unique twist for chocolate lovers.
Chocolate Coated Blueberries
A delectable concoction of whole, plump blueberries enveloped in award winning premium chocolate. Super high in Vitamin C and packed with antioxidants, blueberries turn chocolate into a guilt-free and nutritious superfood. Available in Dark (73% cocoa solids) or Milk Chocolate.
Chocolate Coated Strawberries
Bet you can't eat just one. Enjoy whole strawberries coated in premium, award winning chocolate. Available in Dark (63% cocoa solids) Milk or White Chocolate.
Chocolate Coated Cranberries
Cranberries are high in Vitamin C and dietary fibre and are an antioxidant superpower. Enjoy without the guilt. Available in Dark (73% cocoa solids).
Chocolate Coated Goji Berries
The finest Swiss dark chocolate surrounds whole, organically-certified Tibetan Goji berries. Containing an incredible 21 minerals, Goji berries are also extremely high in Vitamin C, and loaded with protein and antioxidants. Available in Dark (73% cocoa solids) or Milk Chocolate. Also available as organic raw Goji berries.
Chocolate Coated Coffee Beans
Sometimes you need a caffeine buzz! These little treats can be carried in your handbag and enjoyed on the go. Flavoursome Di Bella Coffee Company-roasted Arabica beans are smothered in award winning premium 73% cocoa dark chocolate. These have to be tried to be believed! Also available in Milk Chocolate.
Chocolate Coated Macadamias
Macadamia nuts are loaded with important nutrients such as monounsatured fats, minerals, vitamins, dietary fibre, protein and phytochemicals. Covered in award winning premium dark chocolate, they go down an absolute treat! Also available in Milk Chocolate.
Natural Cherries in Premium 70% Dark Chocolate with Coconut
Succulent whole cherries and desiccated coconut bound by the finest premium dark chocolate. The combination of the antioxidants in the cherries cherries with the goodness of coconut makes this a thoroughly nutritious snack for you and your family to enjoy. Go ahead... indulge!
Ginger Coated in Premium 70% Dark Chocolate
Famous Buderim Ginger pieces are enrobed in premium 70% dark chocolate to deliver a taste sensation that is not just for ginger lovers. Ginger's medicinal benefits are well known; it is packed with magnesium, potassium, Vitamin B6 and antioxidants.
Chocolate Coated Almonds
Available in dark and milk chocolate our roasted almonds wrapped in premium chocolate are very moreish. Almonds are nutrient rich and have many health benefits. Our roasted almonds are pesticide-free and so what better way to enjoy them than coated in premium quality chocolate. So go on... indulge yourself!
Perfect for gifts
Who doesn't love to receive chocolate as a gift? Thanks to Noosa Natural Chocolate Company, your customers can delight friends, family and loved ones with guilt-free, vitamin-packed treats. Purchase healthy wholesale chocolate products from this fabulous Aussie company and watch them bolt out the door!
---
More information about Noosa Natural Chocolate Company
Noosa Natural Chocolate Company
Get to know one of the hottest selling superfood snacks on the market today! This delicious and nutritious range of healthy snack foods will excite your customers and open up a new line of decadent, chocolatey treats. Click here