Ola Pacifica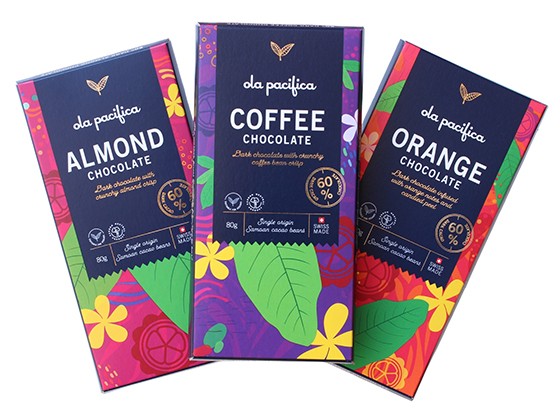 More Images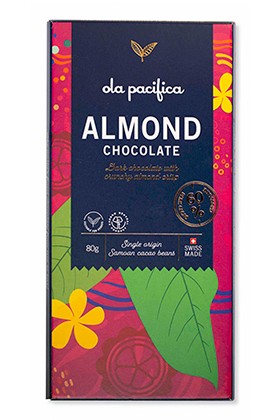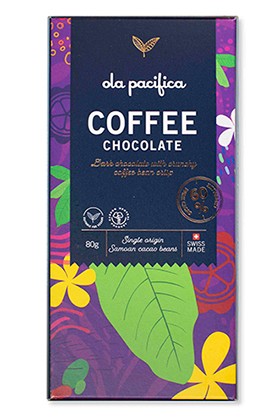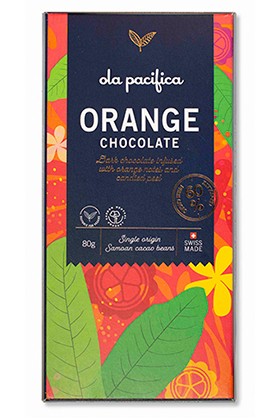 Ola Pacifica
Wholesale Fair and Ethical Dark Chocolate
Decadently smooth Swiss chocolate sourced direct from Samoan cacao farmers
Ethics. Quality. Amazing taste. Ola Pacifica chocolate has it all. Sourced direct from Samoan cacao farmers and made by expert chocolatiers in Switzerland, Ola Pacifica brings together a tribe of family, growers, supporters and makers to create truly delicious, ethical, sustainable chocolate.
Chocolate with a conscience
Ola Pacifica was founded by Nia and Phil Belcher after a phone call from Nia's dad in Samoa, on behalf of the cacao farmers in her mum's village in Savaii. For centuries, Samoa's customary beliefs, traditions and values have guided how the land, the sea and the space within, have been protected and utilised. The cacao plants grown amongst the wide variety of tropical trees and rich soils provide a distinct and unique Pacific flavour.
Ola Pacifica's commitment to being fair and ethical is in its direct trading with each grower; ensuring quality and traditional care at the source; developing sustainable relationships and making smart decisions without compromising quality of the cacao beans.
With cacao grown and harvested from traditional integrated permaculture plantations and expertly made to traditional Swiss recipes, the final products are 100% vegan, 100% natural and 100% delicious. Ola Pacifica is also committed to sustainability, offsetting the carbon produced in its bean to bar journey via agroforestry and reforestation programs in South America.
Plant-based
Additive free (no soy or lecithin)
No gluten or dairy
Carbon neutral
Small batch
Wholesale dark chocolate from Samoa
Ola Pacifica offers something truly unique and seriously delicious for your chocolate-loving consumers. Each block is 80g and available in display cartons of 12 blocks.
Almond Chocolate – 60% dark chocolate with crunchy almond crisp.
Coffee Chocolate – 60% dark chocolate with crispy coffee bean crisp.
Orange Chocolate – 60% dark chocolate infused with orange notes and candied peel.
Retailers
Stock Ola Pacifica vegan dark chocolate will be appreciated by the adventurous, premium shopper who enjoys discovering food brands with heart. It is ideal for independent supermarkets, health food stores, delicatessens and fine food halls.
To learn more or to place an initial order, contact distributors Cartel & Co today.