Carob and Hare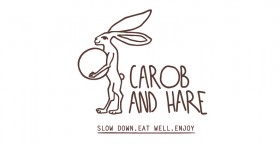 More Images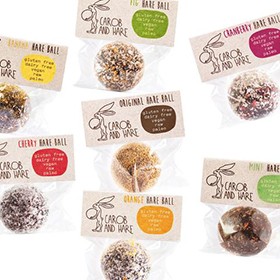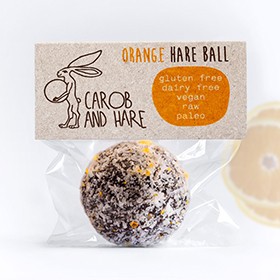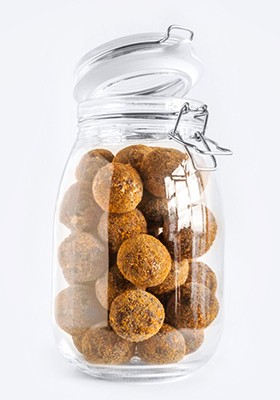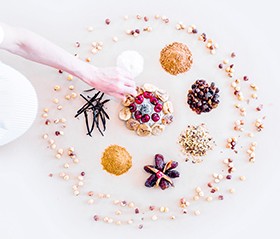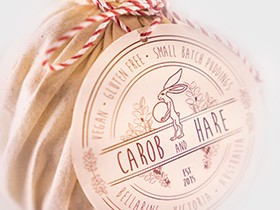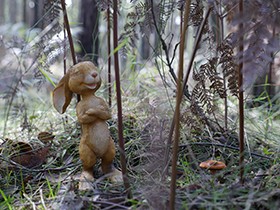 Carob and Hare
Home of the famous Hare Ball!
Who are we?
We're an Australian owned family business with a focus on total health & wellbeing. We raise awareness on wholesome living, nourishing the body, mind and our world, one delicious Hare Ball at a time!.
Why does everyone love a Hare Ball?
Hare Balls are filled with organic goodness and they taste amazing they, are 100% good for you :) Hare Balls are GLUTEN FREE, DAIRY FREE, VEGAN, RAW and contain NO REFINED SUGARS, NO preservatives and are caffeine free. These treats are the ideal on-the-go snack that adults and children love. Simply heat and serve for a truly gourmet real food indulgence. Plus eco friendly packaging always, that's our promise!
Why are Hare Balls so famous?
natural digestive
amazing taste and texture
18 month shelf life
No refrigeration required
Organic ingredients
Warm to transform into a delicious pudding
We give you beautiful Jars + Hare swing tags, Yeah!
Choose from six delicious flavours, available in jars for cafes, or packaged for retail, all hand made and delivered with love in 100% eco friendly packaging!
Hare Ball Flavours
These scrummy 26g gourmet, indulgent snack foods are the ideal snack-on-the-go and are the perfect little treat to enjoy with a cup of coffee or tea in a cafe or restaurant setting. Delivered in packs of 12 in a fully compostable bag
Original Hazelnut Hare Ball


Well balanced, creamy and delicious blend, infused with pure vanilla and hazelnut. A most satisfying blend hand finished with raw coconut sugar. ps. (Chief Hares favourite)
Cherry Hare Ball
Cherry energises the mind and body, making it the perfect pick-me-up for any time of the day. ps. (workout favourite)
Fig Hare Ball
Fig releases subtle flavours and a unique texture while the walnut pieces provide decadent crunch. (ps.favourite with coffee)
Orange Hare Ball
Adds sunshine to your day. Organic orange provides a delicious zest, energising both body and mind. ps ( cinema favourite)
Cranberry Hare Ball
Bursting with cranberries and macadamia chunks to satisfy any sweet craving, guilt free! ps. (little Hares 2nd favourite)
Mint Hare Ball
Refreshes the palate, cleanses the soul. Organic peppermint extract excites the senses, lifting the spirit with each bite.. Little Hares no 1 favourite)
Banana Hare Ball
Aromas of sweet caramelised banana, pure vanilla, hints of cinnamon and coconut, yummy! ps. (lunch box favourite)
Xmas Hare Ball
Take it easy this Xmas with ready portioned little Hare Ball puddings. Infused with Organic extracts and exotic spices our taste testers say its the best Pudding ever!! Totally vegan raw gluten and dairy free. Simply warm and serve with favourite topping. (xmas favourite)
Retailers
Stock Carob and Hare's Hare Balls to keep your health-conscious customers bouncing on all cylinders. Keep them at point of sale where they make wonderful impulse purchases and add precious dollars to your change drawer. They're great for keeping hunger pangs at bay between meals, after the gym, when you can't get away from your desk at work or when you need great bang-for-nutritional-buck! They are wonderful for little hares' school lunchboxes too. Keep a selection of flavours on hand to provide plenty of choice. Ideal for health food stores, providores, gourmet food outlets, yoga studios and gyms.
Foodservice
Everyone loves to grab a yummy treat with their takeaway coffee. Make the most of this opportunity to provide a gourmet snack that will hit the spot. Offer them at the school tuckshop, sell them at your gym café … whatever you do, show off all the different flavours so your Hare Ball lovers have plenty to choose from. Perfect for coffee carts, food trucks, cafes, snack bars, school tuckshops, university and hospital canteens, sports clubs, gym cafes, juice bars and vegan outlets.
We've got Hare Balls multiplying across the country.
Join the 100+ stockists locally and internationally who stock Hare Balls.
Contact Chief Hare today!