Eat Arctic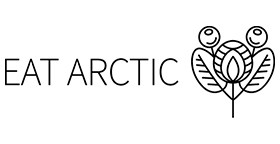 More Images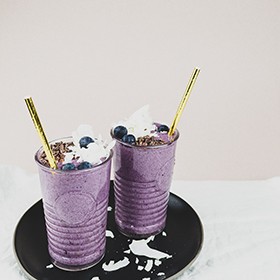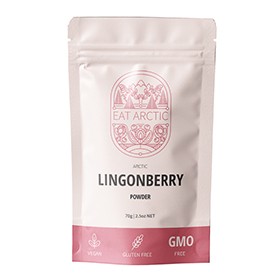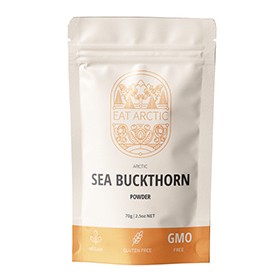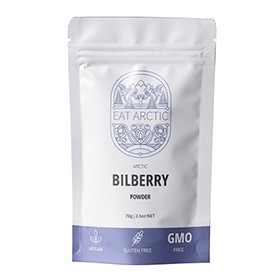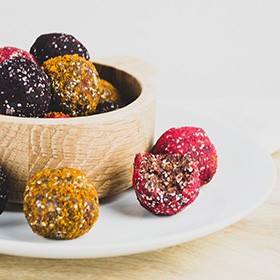 Service Area Australia Wide
Eat Arctic
100% Pure Arctic Berry Powders
Thanks to Eat Arctic, you can discover the unique flavours and wonderful health benefits of these superfoods from the far north, berries from the wild forests of Northern Finland. The berries grow wild without any human intervention. Because they are not protected from the harsh conditions such as severe weather, UV radiation and disease, they have to rely on their own in-built defence systems. This results in high concentrations of vitamins, flavonoids and other antioxidant compounds. In fact, the phytonutrient concentrations of wild berries is, on average, triple that of their cultured counterparts.
Vegan
Gluten free
Dairy free
GMO free
Paleo
Highly bioactive
100% European Organic Certified
100% Pure Arctic Berry Powders
Packaged in 70g resealable pouches, Eat Arctic's berry powders will make an intriguing addition to your shelves. Each offers its own health benefits. The berries are dried then ground at a low temperature to preserve the valuable nutrients. For more comprehensive information on each product, visit the Eat Arctic website.
Arctic Lingonberry
This vivid crimson fruit grows wild in the northern European forests. It is abundant in natural preservatives, making it ideal for year-round consumption, even before modern food preservation methods were discovered. Lingonberry is a rich source of potent antioxidants including resveratrol and quercetin, which are useful in protecting our bodies from age-related and lifestyle illnesses.
Arctic Sea Buckthorn
Thriving in Finland's coastal regions, sea buckthorn has a unique, complex flavour and can make an impact in any recipe. Its diverse nutritional profile is highly regarded but it is particularly rich in vitamin C and the rare omega 7 fatty acid. It supports the immune and cardiovascular systems.
Arctic Bilberry
A deep amethyst colour, bilberry is naturally sweet and fragrant and contains triple the nutritional benefits of blueberries. Bilberry is one of the richest natural sources of anthocyanin, a powerful phytonutrient known for its anti-inflammatory and antioxidant properties.
How to use Eat Arctic's pure berry powders
You can add the berry powders to whatever you like, including savoury recipes. Sprinkle a couple of teaspoonsful over your morning porridge or muesli bowl, add to a smoothie or protein shake or add to baking recipes.
Retailers
Add Eat Arctic's products to your shelves in your health food store, vegan or gluten free outlet, supermarket, pharmacy or greengrocer. Introduce your customers to the health benefits provided by these nutritional powerhouses. Be informed and you'll be ready to answer your customers' questions.
Foodservice
A teaspoonful of Eat Arctic's berry powders in a juice, smoothie or bowl is an opportunity to add value to what you serve. Just like with wheatgrass shots, you can charge extra for the berry powders and not only will they add extra nutrition, they'll also add pleasant colour and flavour.
To find out more about these unusual and exciting products, contact Eat Arctic today.
---
More information about Eat Arctic
Eat Arctic Brand Review
Read more about Eat Arctic and why you should stock their products. Click here