Ginger & Co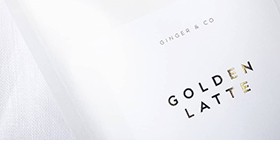 More Images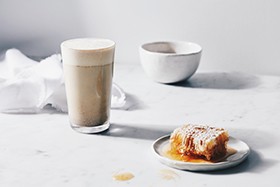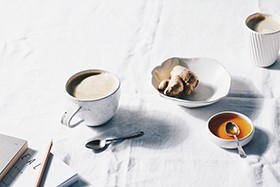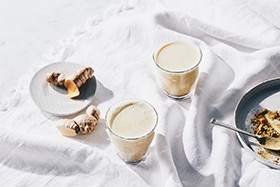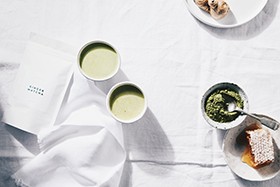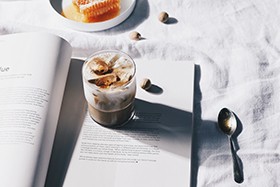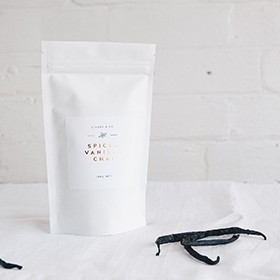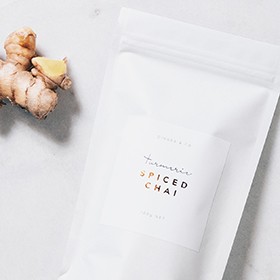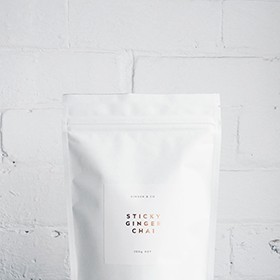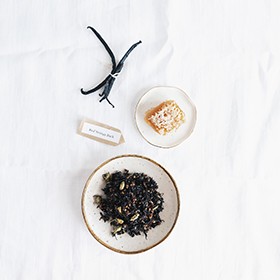 Service Area Australia Wide
Ginger & Co
Ginger, Turmeric, Chai Superfood Beverages
Melbourne-based Ginger & Co are proud producers of delicious ginger, turmeric, chai and other superfood beverages. They take Australian grown superfoods and turn them into comforting, nutritious beverages that are simple to make and enjoy at home or in cafes and restaurants. Ginger & Co's beverage blends can be whipped up in cafes with steamed milk from the coffee machine or made at home with hot milk or vegan mylks. Choose from Ginger Latte, Golden Latte, Chai Latte and Matcha Latte blends.
Australian ingredients
Ginger & Co are committed to supporting local farmers by using Australian produce. An added benefit is the quality; for instance, the colours of the turmeric are radiant yellow compared to the orange of imported turmeric and the after-taste is smoother too.
100% natural
Staunch believers in whole and natural foods, all Ginger & Co's products are made with 100% natural ingredients. They are free from added sugar and artificial additives.
Latte blends
Delicious, easy-to-make superfood latte blends made from the highest quality natural and organic ingredients like Australian grown ginger, turmeric and black tea.
Ginger Latte – A spicy, warming ginger latte blend made with 100% Australian grown ginger, a powerhouse of anti-inflammatory and anti-bacterial properties. This blend is boosted with 100% Australian "golden" turmeric which is loaded with anti-inflammatory and healing curcumin. Make it up with coconut, soy or nut milk. Ingredients: Ginger, turmeric, cinnamon, vanilla, coconut milk, black pepper.
Golden Latte – Golden in colour, golden in the benefits it delivers. The star ingredient in 100% Australian 'golden' turmeric and is blended with black pepper to boost the body's absorption of curcumin. Australian ginger adds extra warmth, spice and antioxidants. This rich, velvety blend is wonderful with coconut milk, soy milk or nut mylk. Ingredients: Turmeric, ginger, cinnamon, vanilla, black pepper.
Ginger Matcha – Sweet, fragrant and earthy, Ginger Matcha features the highest quality Japanese matcha, rich in antioxidants. It's blended with 100% Australian ginger for additional warmth. Ingredients: Matcha, ginger, coconut milk.
Activated Charcoal Latte – Mysterious and compelling, this black detoxifying latte is made with activated charcoal, a powerful absorber of toxins. It also features toasty black sesame seeds and ginger. Ingredients: Activated charcoal, black sesame seeds, ginger.
Super Beet Latte – Beautifully pink and loaded with antioxidants, it's a blend of beetroot, super-berries and pomegranate. It delivers refreshing berry flavours and a pleasant note of earthiness. Ingredients: Beetroot, acai berry, maqui berry, pomegranate, strawberry.
Chai Latte Blends
For some, coffee is not the be-all-and-end-all. A lovely spicy alternative is a chai latte which can be enjoyed any time of day. With Ginger & Co's ready-made blends, all you have to do is mix with the desired dairy or non-dairy milk and you have a full-flavoured, day-improving superfood beverage.
Spiced Ginger Chai – An aromatic and intense chai blend of Australian grown black tea, fragrant masala spices and 100% Australian ginger. It's a full-bodied spiced chai classic, perfect to make with soy or dairy milk or your favourite nut mylk. Ingredients: Black tea, ginger, Ceylon cinnamon, black pepper, cardamom, clove, nutmeg.
Spiced Vanilla Chai – A sublime combination of lovely vanilla and Ginger & Co's own masala spice blend. The delicate yet rich aromas of premium bourbon vanilla are perfectly complemented by the chai base of Australian black tea, fragrant spices and Australian ginger. Ingredients: Black tea, vanilla, ginger, Ceylon cinnamon, black pepper, cardamom, clove, nutmeg.
Sticky Ginger Chai – Sticky, sweet and heavenly, this smoky, fresh chai blend is crafted from whole leaf black tea, fragrant masala spices and zesty Australian ginger. It's infused with vanilla and cinnamon and coated with Red Stringy Bark honey. Enjoy with soy, dairy or non-dairy milk. Ingredients: Black tea, vanilla, vanilla extract, honey, ginger, Ceylon cinnamon, black pepper, cardamom, clove, nutmeg.
Turmeric Spiced Chai – The base of this anti-inflammatory turmeric chai tonic is Australian black tea, fragrant masala spices and warming Australian ginger. Australian-grown turmeric is added for an earthy note. Sip this classic spiced chai for a wonderful sense of wellbeing, as well as deeply satisfying flavours. Ingredients: Black tea, turmeric, ginger, cloves, cardamom, Ceylon cinnamon, black pepper, nutmeg.
Single Blends
Pure and natural, each powder has its own beautiful benefits and vivid colour. Get creative and use them in all kinds of recipes; sweet and savoury, baking, juicing and beverages.
Matcha Powder – Sourced exclusively from the Uji region of Kyoto in Japan, this 100% pure "Superior" grade matcha powder is bright green and delicately sweet. It boasts over 17 times more antioxidants than blueberries! Add the powder to lattes, smoothies and baking recipes. Ingredients: 100% "Superior" grade Japanese matcha.
Ginger Powder – Made from 100% Australian ginger, this intensely flavoured ginger powder is ready to add extra zing to your dishes and drinks. Rich in healing antioxidants and wonderfully spicy, it can be added to juices for a health-boosting tonic, to sweet and savoury dishes or to hot beverages at the desired strength.
Golden Turmeric Powder – Nothing but 100% Australian grown "golden" turmeric, harvested from the rich soils of tropical Queensland. Rich in curcumin, a powerful anti-inflammatory, it is the ideal additive for winter drinks, both hot and cold. Add to curries, soups and baking recipes for a burst of yellow colour and aromatic depth.
Retailers
Stock Ginger & Co's 100% natural, 100% vegan superfood latte blends in your health food store, vegan outlet, delicatessen, supermarket or convenience store. Your customers will love the sheer variety and ease of preparation.
Foodservice
Add Ginger & Co's latte blends to your beverages menu for something new and interesting for your customers to discover. The colours, flavours and health benefits make for engaging new conversations and ways to suggest products they may not have tried before.
For more information or to place an order, contact Ginger & Co today.
---
More information about Ginger & Co
Interview - Visayon & Anna - Ginger & Co
There are latte blends and there are ginger-infused latte blends and the latter come from Ginger & Co, who offer great-tasting and all-natural beverage bases including turmeric, chai, matcha and more. We spoke with owners, Visayon and Anna and discovered what makes their products different from others in this trending line. Click here