Honest Gum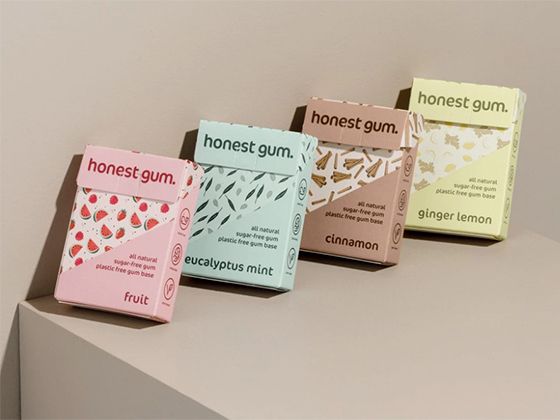 More Images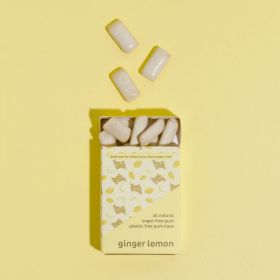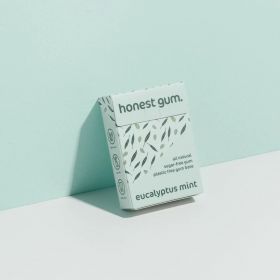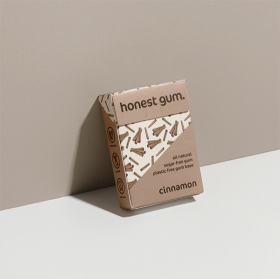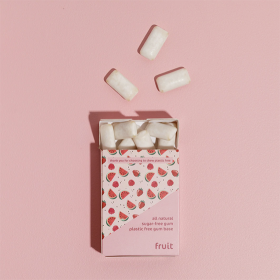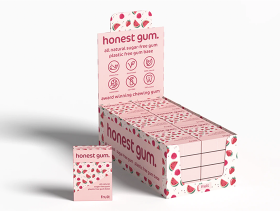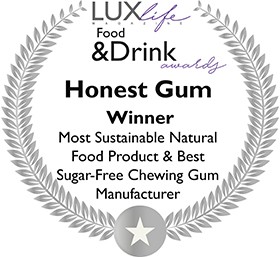 Service Area Australia Wide
Honest Gum
100% REAL, sugar free chewing gum!
Chew away without a care in the world and enjoy the fresh taste of Honest Gum's all-natural flavour bombs. Not only do they taste spectacular but Honest Gum is completely harmless which, unlike other commercial chewing gum brands, is rare. In fact, those traditional chewing gum products everyone is used to contain a dearth of not-so-pleasant ingredients that should not even be considered food.
Made from natural chicle, a sustainably harvested natural sap from the Mexican sapodilla tree, Honest Gum is as honest as it gets! Many people don't realise that commercial gum companies add up to 80 synthetic ingredients to their chewing gums and that is very scary indeed.
What's so great about Honest Gum?
No nasties
No artificial colours, flavours or preservatives
No petro-chemical bases (AKA plastics – yuk!)
Gluten free
Vegan
Wheat free
Dairy free
Yeast free
Sugar free
Nut free
Plastic-free, biodegradable and compostable packaging
Multi-award-winning
100% natural
Non-GMO
That's right, all you are chewing on is 100% natural, honest gum. Most WHITE chewing gums contain Titanium Dioxide, a potential carcinogenic that is often used as a colouring agent. It has been linked to cancer, asthma, autoimmune disorders and Crohn's Disease. You won't find that in Honest Gum! Nor will you find butylated hydroxytoluene, talc, PVC, sorbitol or aspartame, even though they are prevalent in many of the big commercial brands. Don't be caught in the trap of thinking that impossibly white gum is the best for you. Honest Gum is a conscientious brand that knows what's good for you.
Ingredients
With all natural ingredients, Honest Gum is a harm-free food and as such, deserves pride of place on the shelves of health food stores. Natural chicle gum base, xylitol, stevia, candelilla wax, gum arabic, guar gum, glycerin (from vegetable), lecithin, natural citrus, eucalyptus, wintergreen, mint and other all-natural flavours.
4 exciting flavours!
Ginger Lemon – Enjoy the fresh lemon zing and spicy ginger hit.
Eucalyptus Mint – A refreshing natural mint flavour with a eucalyptus twist.
Fruit – Fruit berry burst with subtle sweetness.
Cinnamon – Spicy, slightly sweet natural cinnamon flavour.
Honest Gum can be purchased in resealable pouches containing 12 pieces (Ginger Lemon or Eucalyptus Mint) or in attractive colourful boxes made from plastic-free, 100% biodegradable compostable cardboard.
Retailers
Honest Gum will fit beautifully with your range in your health food store, juice bar, grocery store, newsagent, petrol station or pharmacy. It is also ideal for gluten free, vegan and all-natural stockists. Display at point of sale for that all important impulse purchase. Offer taste tests, add to gift hampers and merchandise along with other virtuous treats. This product can make your tills ring!
Foodservice
Though chewing gum is not traditionally a menu item, for some foodservice businesses it can be a smart offering to keep on display near point of sale. Freshening the breath or cleansing the palate after a satisfying meal is always welcome. Offer your customers a pack of Honest Gum on their way out. Also perfect to have on hand at business and conference venues or to add to goodie bags or place settings.
To discuss your requirements or to place an order for this incredible all-natural, gluten free and vegan wholesale chewing gum, contact Honest Gum today using the form below.
---
More information about Honest Gum
Interview - Marie Pallas - Honest Gum
What consumers don't know about chewing gum is that it is chock-full of synthetic ingredients. That is, unless the product is Honest Gum! We spoke with Founder & Director, Marie Pallas, who told us all about what makes Honest Gum so, well, honest! Click here