Maltra Foods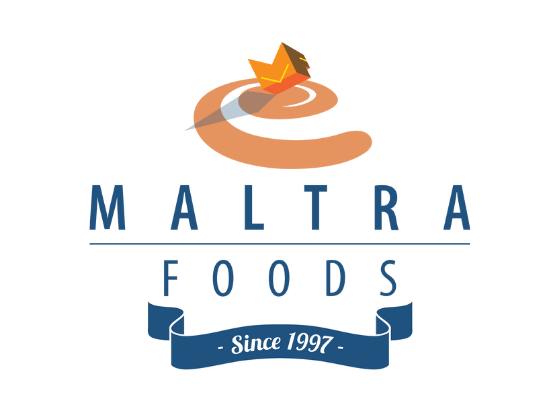 More Images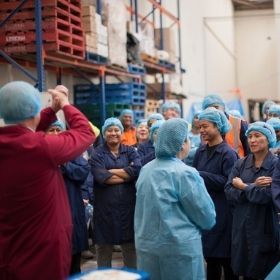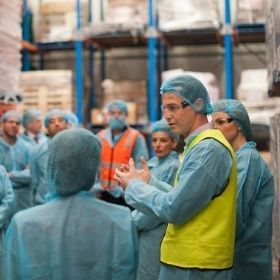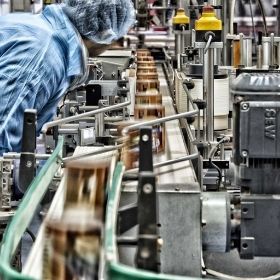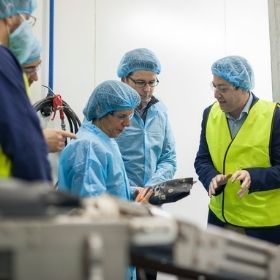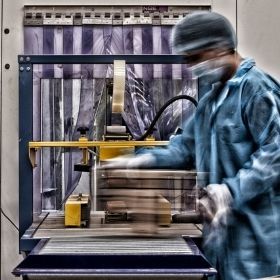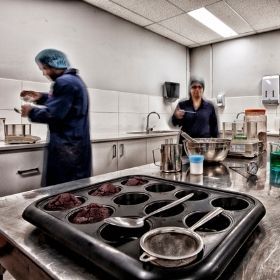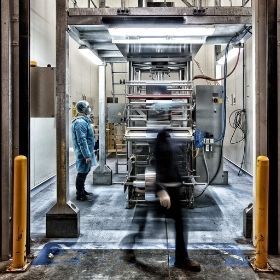 Maltra Foods
100% Proudly Australian Owned
Maltra Foods was established in 1966 (formerly Ultra Foods), driven by the passion to collaborate, create, manufacture, and blend the highest quality products for our customers. Specialising in dry blended powders and liquid beverage bases, Maltra Foods manufactures products for some of the biggest names in retail, QSR and food service, and ship Australian made products to over 30 countries around the world!
Our dedicated management team is devoted to delivering customer satisfaction whilst maintaining the highest standards of operational excellence. This is in addition to the constant investment in cutting edge machinery and passionate support staff that help deliver world class service.
As a result, we have become one of the largest and most reputable manufacturers in our field, distributing throughout Australia, New Zealand, Asia and parts of the Middle East.
At Maltra Foods, we truly believe that together we can bring ideas to life.
Blending capabilities
Baking Mixes
Sports Nutrition Products
Dietary Meal Replacements & Supplements
Sugars & Sugar Alternatives
Cocoa Powders
Drinking Chocolates
Teas
Frozen Beverages (Frappes, Smoothies, Thick Shakes)
Soft Serve & Yoghurt
Liquids capabilities
Flavoured Syrups
Simple Sugar Syrup
Dessert Sauces
Milkshake toppings
Fruit Smoothie Mixes
Slushies, Daiquiris and Granitas
Maltra Foods can deliver private label product development, contract blending and packing through to delivery.
Private Label
Our passionate team is committed to creating perfectly blended recipes that will bring your products to life. Through collaboration we can work with you to develop a product brief, assist in packaging and provide the logistics that will give you end-to-end solutions.
Product Development
Our dedicated Research & Development (R&D) team consisting of chefs, baristas and qualified food technicians are always on hand to assist you in developing recipes to suit your brief. Working collaboratively, we can transform ideas from concepts into finished products that will deliver truly unique experiences for your customers. With three manufacturing sites in Australia, each dedicated to their own expertise, Maltra Foods can develop a diverse range of dry blended powder and liquid products with the certifications you require for your target market.
Package & Label Design Specification
Our dedicated and highly skilled support team consisting of account managers, technicians and other operational staff can assist in the development of labels to comply with the Food Standards Code, including, if required, importing country labelling requirements. Due to Maltra Foods extensive expertise and experience we can co-ordinate label and packaging specification and supply.
Our packing capabilities
Flexible film/laminate/ foil bags - Pillow bags / Side gusset bags
Bag in a box configuration for retail
PET/HDPE/plastic jars with screw top lids
Composite cans
Doy packs
Sachets
Multi-wall lined and unlined paper bags
Bulk bags
Bottles (250ml to large format pails)
Bladders / Bag in Box
Customer Service
As part of our daily pursuit of manufacturing and service excellence, Maltra Foods is proud to offer a fast and reliable national and international logistics delivery service. With the help of our highly motivated customer service team and inventory management systems Maltra Foods can deliver your products within 48 hours in Victoria (Australia) and 72 hours interstate on time in full.
Internationally, we partner with leading freight forwarders who demonstrate the ability to adhere to and exceed good transport practice and handling of packaged food products. By monitoring the performance of our freight forwarders to comply with the specific requirements of our customers, Maltra Foods can assure customers that shipments always arrive on time. Express deliveries can also be organised in urgent situations.
We treat every product as our own. So whether we're developing, blending, testing, packing or delivering your products, you can rest assured it is of the highest quality and will be delivered on time & in full, every time. It's all part of delivering world class service.
So go on, let's chat and see what we can create together.
Maltra Foods Blending and Packaging
Maltra Foods are Australia's leading contract manufacturer of dry powdered food and beverages and liquid beverage bases. From Drinking chocolates and chai tea for the cafe industry, to sports nutrition, meal replacements and milk powders, Maltra Foods blending and packing capabilities are world class. Bringing ideas to life
---