Mamaji's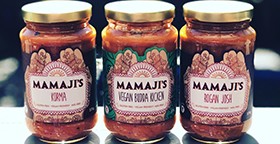 More Images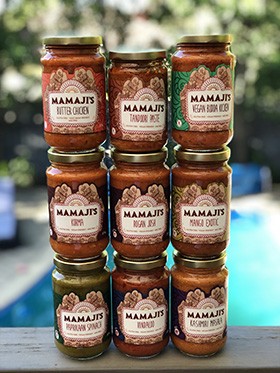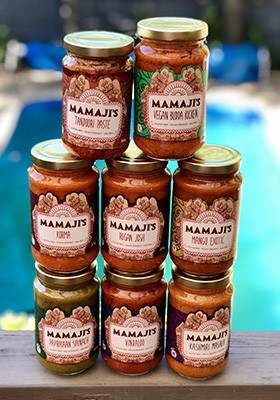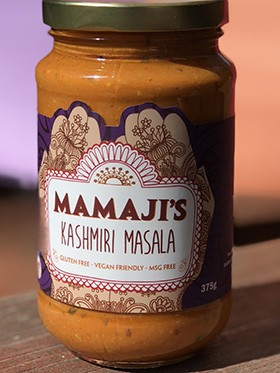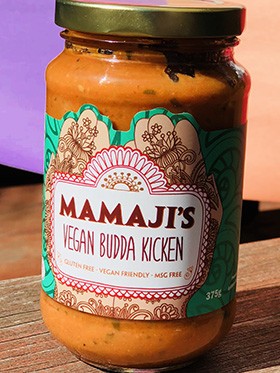 Mamaji's
Gluten Free, Vegan Friendly, Homestyle Indian Sauces and Pastes
Way back in 2007, mother and son team Sati and Ameet embarked on a journey to create authentic curry pastes and sauces for consumers to enjoy. Using premium Australian ingredients and incorporating their family's closely-held secrets, they began building a company that would introduce homestyle Indian recipes to Aussie lovers of the cuisine.
The homestyle curries are suitable for everyone. Choose from mild or spicy, enjoy with meat or vegies and get as creative as you like. The sauces across the range offer excellent flexibility with many ingredients. All products are:
Gluten free
Free from artificial colours and preservatives
MSG free
Vegan and vegetarian friendly
Proudly made in Australia
Mamaji's also offers three products that are garlic and onion free which are highly appreciated by those following a low FODMAP diet.
The range
Very Mild
Butter Chicken – Everybody's favourite and kids love it too! Creamy and delicately spiced, it's a great way to start introducing the palate to Indian flavours. Family friendly.
Tandoori Paste – A delightful marinade with a great range of ingredients on the BBQ or in the oven.
Vegan Budda Kicken – A very mild sauce that mimics the flavour of Butter Chicken but contains no dairy so it is vegan-friendly and lactose intolerant friendly. Family friendly.
Mild
Korma – Mild savoury that enhances a wide range of vegetables and best with chicken. Family friendly.
Medium
Rogan Josh – Popular with red meats and wide range of vegetables. Family friendly.
Mango Exotic – This subtle infusion of fennel and mango adds something unique to your usual repertoire. Enjoy with your favourite meats or with vegies. Onion and garlic free.
Paprikaan Spinach – Unique and divine, this sauce offers a crunch before you have even added another ingredient. Great with meat, veggies and seafood. Onion and garlic free (FODMAP friendly).
Hot
Kashmiri Masala – The delicate balance of coconut and lime leaf are intensified with satisfying heat for those who love a bit of a kick. Onion and garlic free.
Vindaloo – The ever-popular Vindaloo offers a hot and tangy flavour sensation that will thoroughly delight those who enjoy spice, flavour and colour.
Retailers
Consumers look for Mamaji's homestyle Indian curry pastes and sauces in their local grocers, delicatessens and food halls. Because they are gluten free and vegan and vegetarian friendly, they are also suitable for health food stores and gluten free specialist retailers. These products have a long-shelf life. Try whipping up a quick curry and rice and offering your customers a taste test while they're in store.
Foodservice
When you're looking to feed hungry, flavour-loving customers or guests, Mamaji's makes it easy to turn out authentic Indian curries. If you own a B&B, need to serve large crowds or want to change up the menu in your pub, club or café, turn to Mamaji's and you'll have all the flavour and inspiration you could want.
To find out more or to place an order, contact Mamaji's today.