MD Honey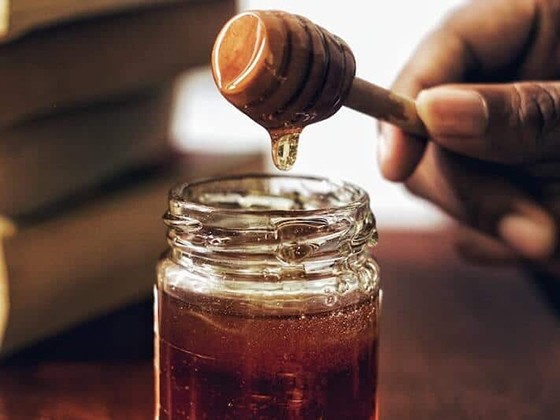 More Images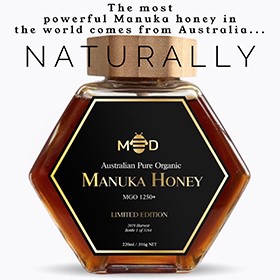 Service Area Australia Wide
MD Honey
Contract Manufacturing Services - Australian Manuka Honey
MD Honey is part of the Australian Beekeepers Cooperative Ltd, with their own packing house and a combined goal to deliver high quality Australian honey and honey by-products to the world. The pure, organic Manuka honey they produce is harvested from South Eastern Australia and is considered to be among the best in the world.
MD Honey offers contract manufacturing services so that clients can have their very own branded Manuka honey products. Choose from a range of sizing and packaging options and have your honey and honey by-products individualised to your company name and other specifications.
Contract processing, packing and export are in accordance with British Retail Consortium (BRC) and B-Qual accredited Food¬Safe Standards.
In 2017, the packing house was launched, a high technology, high volume honey processing and packing facility capable of handling up to 50,000 jars per month of various honey types if run at full capacity. The semi-automatic plant was commissioned and commenced production in January 2018. In 2021, full automation is planned in line with market growth and this is expected to double plant capacity and lower production costs.
Every batch of honey is independently tested to prove its Manuka rating.
Certifications and accreditations
British Retail Consortium (BRC) Global Standard Food Safety
Aus-Qual HACCP Certification
B-Qual Accredited Food Safe Standards
Export Control Act Accredited Facility – Australian Government
US FDA Registration
Member of Australian Manuka Honey Association
What is Manuka honey?
Honey produced from the nectar of the Leptospermum flowers contains up to 1,750mg/kg of 'methylglyoxal' (MGO), an antibacterial compound. After neutralisation of this compound, the 'Manuka' honey retains bactericidal activity.
Premier High-Grade Australian Manuka Honey
MD Honey can pack your honey products into 100% recyclable and sustainable PET bottles with removable TE bands and dog-and-ratchet locking lids. If your requirements are for a different kind of packaging, the professionals at MD Honey will be happy to discuss this with you.
Rare, Limited-Edition, High-Grade 23+, 24+, 25+, 26+ 27+, 28+
MD Manuka Honey NPA 20+ (MGO 829)
MD Manuka Honey NPA 15+ (MGO 514)
MD Manuka Honey NPA 10+ (MGO 263)
MD Manuka Honey NPA 5+ (MGO 83)
MD Pure Bush (table) Honey
For more information, contact MD Honey today.
---
More information about MD Honey
Interview - Mr Lou - MD Honey
Manuka honey is one of the world's greatest superfoods. MD Honey, a 100% Australian brand produces 100% Australian Manuka honey, known for its medicinal properties and flavour profile. We spoke with owner, Mr Lou and learned what makes this precious liquid so special. Click here