Natural Raw C Coconut Water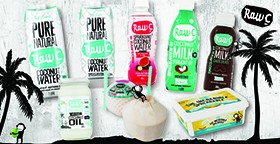 More Images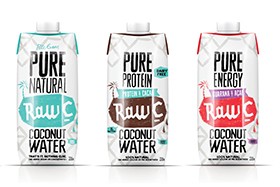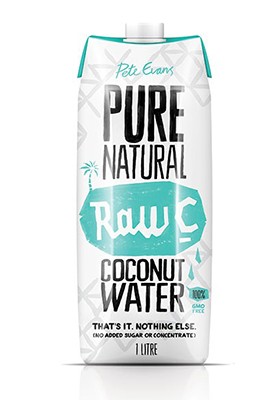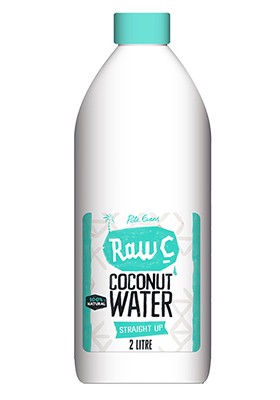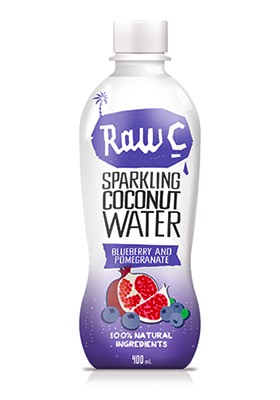 Natural Raw C Coconut Water
Coconut Water by Raw C
Coconut Water by Raw C has been playfully nicknamed "nature's Gatorade" for good reason. As an alternative to mainstream sports drinks, it contains just one, solitary ingredient – 100% pure coconut water – yet it boasts a roll call of health benefits that normally only comes as a result of a laboratory technician's degree.
Part owned by renowned TV chef and health food fan Pete Evans, Natural Raw C is set to become a leader in the natural beverage industry. Its 'green' values are centered on sustainability and social responsibility.
Coconut Water by Natural Raw C contains no added sugar and no preservatives and is not made from concentrate. It is loaded with calcium, magnesium, phosphorus, sodium and potassium plus electrolytes which are essential to recovery after strenuous exercise.
Natural Raw C is pure hydration. It features a great pH balance, contains no fat and no cholesterol.
Natural Raw C Coconut Water
The perfect size to grab and go. Stock the fridges and provide the straws. Your customers will love the convenience, the fresh flavour and the instant pick-me-up. Raw C Straight up comes in 330ml, 1 litre & 2 litre.
Natural Raw C Coconut Water now with Bubbles
Natural Raw C continues to innovate with 100% natural coconut water with natural flavours. No nasties just 4 great flavours lightly carbonated, along with the Straight Up version with bubbles. The newest flavour to hit the shelves is Watermelon & Lime.
Ideal for gyms, vending machines, health food shops, yoga and Pilates studios, beauty salons, day spas, aquatic centres and school, university and workplace canteens.
Coconut Water 1 litre tetrapaks
The 1L pack is excellent for home consumption by the glass. Keep it in the fridge to enjoy throughout the day. Use it in cocktail and mocktail recipes. For foodservice, serve in a tall glass with attractive garnish. Blend with frozen fruits or freeze to create coconut water ice cubes.
Coconut Water 2 litre PET Bottle
The 2 litre is the world's biggest pack, perfect for retailers who use bulk coconut water.
Ideal for restaurants, juice bars, cafes and wherever good beverages are sold.
Milks
Our newest Milk range is dairy free, gluten free and vegan friendly, providing consumers a healthy and tasty milk replacement. Used in anything from Porridge & Cereal, Custards, Smoothies and even coffees, our Milks are produced from 20% REAL coconut milk and our Straight Up Coconut Water added for natural sweetness. They come in three yummy flavours, Vanilla Bean & Sea Salt, Chocolate and Coffee alongside our Straight Up Un-Sweetened Milk.
---
More information about Natural Raw C Coconut Water
Interview - Scott Mendelsohn - Natural Raw C
Australians have wholeheartedly embraced the coconut water movement here. We are realising the incredible health benefits that go along with the great, fresh taste. We recently spoke with Scott Mendelsohn, Director of Natural Raw C about their brilliant product and what sets it apart from other beverages and why it's suitable for everyone to enjoy as they desire. Click here