PURABON
More Images
Visit Website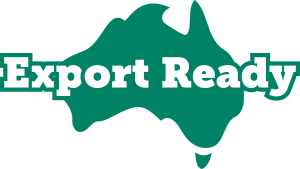 PURABON
Protein balls and Probiotic balls
We are a HACCP certified Australian manufacturer, making healthy vegan snacks for food service operators and retailers. We specialise in offering our premium range of delicious Protein and Probiotic Balls for point-of-sale purchases.
Our 4-star health rated Protein Ball range delivers great flavours and an outstanding taste to consumers, and commonly outperforms competitor products at POS. By using an organic hypo-allergenic brown rice protein, we cater to the growing demand for vegan snacks and avoid the sticky mouth-feel and dairy/lactose side effects of whey protein.
Contact us today to talk about how PURABON can work for your business.
Free Italian glass display jar with every NEW flavour purchased.
BUY FROM THE MAKERS
When you buy PURABON, you're buying from the people that make the product. By manufacturing our own products, we can:
Personally select the very best ingredients from Australia and around the world
Focus on flavour
Control and deliver the consistency and quality you deserve and expect.
A GREAT TASTE AND MORE
As well as providing delicious products that will keep your customers coming back for more, we offer:
Full vegan range
Free airtight jars provided with every flavour stocked
Packed in purpose-designed trays – perfect for catering or display – simply peel back the film
18 month shelf life – well suited to centralised warehousing and distribution setups
FOOD SERVICE SPECIALISTS
Stocking the PURABON range in your food service venue or retail outlet will help you to:
Respond to the growing demand for healthy snacks that taste great
Cater to key dietary and lifestyle needs: Gluten-free, Dairy-free, Protein-rich, Vegan
Provide a high-volume POS impulse-buy to accompany your coffee sales
Build sustainable revenue growth through return business and consumer loyalty to the range
FREE FROM
We're so proud of our ingredients, we list them on the front of the label. As well as being gluten free and dairy free, all our products are:
Free from artificial colours, flavours or preservatives
Free from added sugar, sugar syrups or sugar alternatives (no rice malt syrup, coconut sugar or stevia)
Free from animal products and whey powder
Free from soy and GMO ingredients
Free from fillers and manufacturing agents (like coconut oil, vegetable fibre, dextrose etc)
PROTEIN RANGE
Salted Caramel Protein Ball, 43g
Peanut Butter Protein Ball, 43g
Hazelnut Cacao Protein Ball, 43g
Choc Brownie Protein Ball, 43g
PROBIOTIC RANGE
Coconut Cacao Probiotic Ball, 43g
Apricot Delight Probiotic Ball, 43g
Matcha Cacao Probiotic Ball, 43g
RETAILERS & FOODSERVICE
PURABON Protein balls and Probiotic balls are perfect for cafés, gyms, organic grocers and food stores, gyms, yoga studios, juice bars, school canteens, food trucks and vans, corporate conference and workshop catering, hotels and airlines.
To place an order or talk about how we can help your business – contact us at PURABON today.