SSS Foods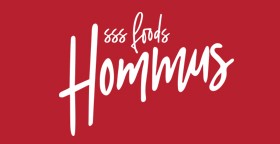 More Images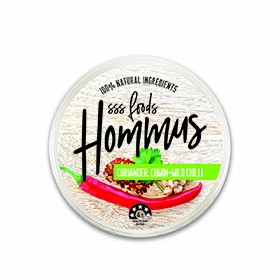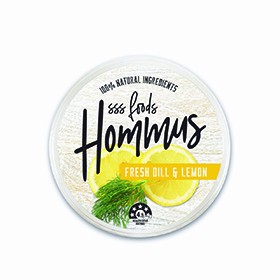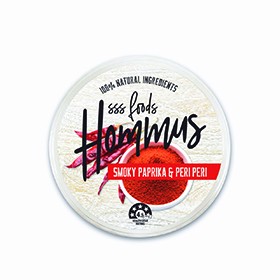 SSS Foods
Wholesale Vegan, Gluten Free Hommus Dips
SSS Foods' hommus is a nutritious, convenient food made from all-natural ingredients. Free of chemicals and other nasties that can be detrimental to your health, it's made by hand in a kitchen-style facility instead of a mass production factory. Made with chickpeas and tahini, hommus contains lots of fibre which helps keep your digestive system running well. It's versatile, convenient and very tasty and the SSS Foods range features three different varieties.
Here's why SSS Foods' hommus is so good for you!
Gluten free
Dairy free
Vegan
No canola oil
No vinegar
No preservatives
Low in bad fats, high in good fats
Good for digestive health
The Hommus products
Enjoy SSS Foods' natural hommus as a dip for your favourite crackers or biscuits. Spread it on quality bread or a slice of toast. Choose hommus instead of lab-produced margarine. Dip crunchy vegetable crudites such as carrot and celery sticks, sliced capsicum and blanched snow peas. Add to a wrap or kebab.
Natural Hommus – A smooth textured hommus with a hint of lemon and garlic.
Coriander, Cumin & Mild Chilli Hommus – Lovely and smooth and with the added flavours of cumin and coriander, with a warm chilli kick.
Fresh Chilli Hommus – Made from the same flavoursome base as Natural, but with the added kick of fresh chilli.
Sweet Hommuses
Retailers
Your customers are always looking for all-natural versions of their favourite foods. Be there for them and for your vegan, lactose intolerant and gluten free customers with SSS Foods' quality natural hommus. Once consumers taste it, they return for more on a regular basis. It can be used in school lunches, for casual and more special meals, on bread, as a dip or even served on the side with barbecued meats, roast lamb or roasted vegetables. Suitable for supermarkets, convenience stores, delicatessens, butchers, greengrocers and health food stores.
Foodservice
Use SSS Foods' hommus to add extra flavour to sandwiches, canapes and meat and vegetable dishes. It's ideal for kebab shops, sandwich outlets, restaurants, cafes, pubs and clubs. Handy to keep around for when your gluten free, lactose intolerant and vegan customers are looking for suitable foods to choose from.
To find out more or to place an order, contact SSS Foods today.
---
More information about SSS Foods
Interview - Jalni Shah - SSS Foods
Hommus has been around for centuries and in these modern times, it's appreciated for its nutritional goodness as well as its flavour. But getting the flavour and quality right is important. At SSS Foods, these elements are top priorities. We spoke with the company's General Manager, Jalni Shah and discovered what makes their hommus so good! Click here