The Compassionate Kitchen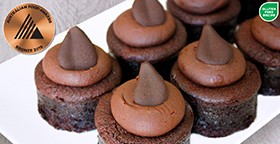 More Images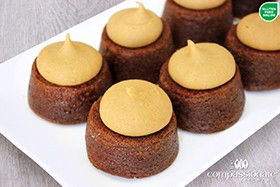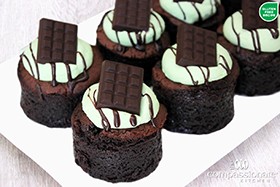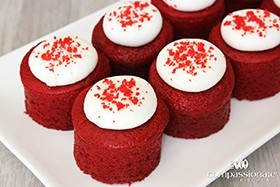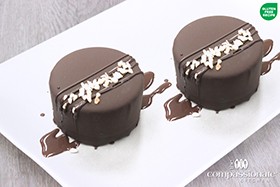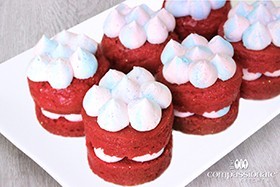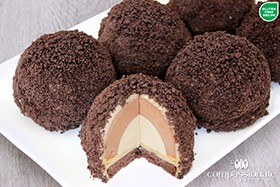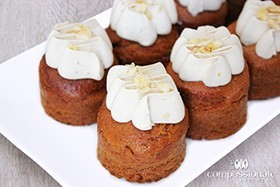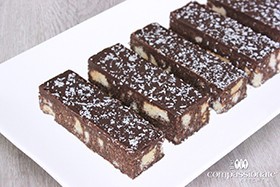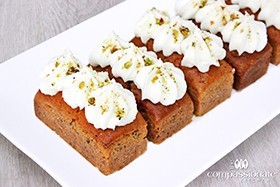 The Compassionate Kitchen
Wholesale Vegan Cakes, Slices, Cheesecakes and Desserts
Plant Powered Indulgence
The Compassionate Kitchen is an award-winning Melbourne-based producer of artisan cakes and desserts. A wholesale food business that is plant-based, ethical and sustainable. The Compassionate Kitchen specialises in premium, indulgent cakes & desserts, raw treats and baked savoury items.
When it comes to cakes, slices and desserts, what most people want is a product that's visually appealing and tastes superb. For TCK the brief goes one step further. Their entire range is made with only plant-based ingredients and they are helping change the way people enjoy food – with a better future for us all. In addition, many of their decadent products are also gluten free.
This family business has a strong set of principles regarding ingredients and sustainability. They have developed plant-based recipes pioneering methods to eliminate the use of eggs, dairy, gelatine and honey and they never compromise on the taste or presentation of any of their products. Consumers can buy their products based primarily on taste and presentation, knowing that all ingredients are ethically sourced.
Individual Portion Cakes & Desserts
Showcase these mouth watering delights with pride and watch your customers keep coming back for more. Perfect for grab & go with a morning coffee or plate one of the heatable desserts with a scoop of ice cream.
GF Choc Mint Mud Cake – Moist rich choc mud cake topped with minty signature buttercream.
GF Choc Strawberry Mud Cake – Rich, moist choc mud cake topped with strawberry buttercream.
GF Choc Raspberry Mud Cake – Rich, moist choc mud cake topped with gorgeous raspberry buttercream flowers.
GF Cookies & Cream Cake – Rich, moist chocolate cake filled and topped with cookies and cream buttercream.
GF Choc Mud Ganache Cake – Award-winning! Gluten free, rich chocolate mud cake topped with silky smooth choc ganache.
GF Sticky Date with Butterscotch Top – Moist sticky date pudding with a rich, smooth butterscotch top that melts when heated.
GF Orange Almond Cake – Zesty citrus cake topped with luscious buttercream.
GF Choc Almond Cake – Delicate blonde cakes with dark chocolate ganache tops.
GF Choc Hazelnut Cheesecake – Decadent choc cheesecake with signature Nutella centre, set on a rich chocolate biscuit base and coated in smooth chocolate.
GF Black Forest Cheesecake – Decadent choc cheesecake with cherry jam centre, set on a rich chocolate biscuit base and coated in smooth chocolate, topped with fluffy vanilla buttercream.
GF Choc Berry Cheesecake – Decadent mixed berry cheesecake set on a rich chocolate biscuit base, topped with smooth dark chocolate ganache.
GF Honeycomb Cheesecake – Decadent honeycomb flavoured cheesecake set on a rich chocolate biscuit base and topped with fluffy honeycomb buttercream.
GF Choc Peanut Butter Cheesecake - A decadent peanut butter cheesecake set on a rich chocolate biscuit base and topped with smooth dark chocolate ganache.
GF Caramel Mocha Tartufo - Espresso mousse set inside smooth chocolate cheesecake, covered in salted caramel ganache set on a crumbly choc biscuit base and coated in gluten free biscuit crumbs.
Banana Maple Cake – Soft, moist banana cake topped with Canadian maple buttercream.
Red Velvet Cake – Soft, vanilla flavoured red velvet cake topped with buttercream frosting.
Lemon Ginger Cake – Zesty lemon buttercream tops a sweet, mild ginger cake.
Carrot Cake – Soft, moist spiced carrot cake topped with zesty cream cheese frosting.
Raw Slices
The Compassionate Kitchen's raw slices are scrumptious and irresistible, perfect for snacking, desserts, catered events and grab and go treats. All are gluten free as well as vegan-friendly.
GF Raw Caramel Nut Slice – Multiple layers of sweet caramel, chocolate and nuts.
GF Raw Choc Coconut Slice – A rich, nutty base topped with a coconut layer and drenched in dark chocolate.
GF Raw Tiramisu – Classic Italian flavours in a raw square slice, topped with chocolate.
Foodservice
Expand your menu with ease to cater for vegans and those avoiding gluten. Whether you run a dedicated vegan-friendly restaurant/café or you just need to supplement your menu with plant-based and gluten free items, TCK has what you need. These cakes and desserts are good enough to be served to all your customers and not just those seeking vegan or gluten free!
Delivered frozen
Conveniently pre-portioned or individually sized
Gluten free
Dairy free
Vegan Friendly (entire range)
Australia Food Awards bronze for Gluten Free Ganache Mud Cake
Competitive Pricing
For more information or to place your first order, contact The Compassionate Kitchen today.
Shelf life
TCK products have a 6-month shelf life when stored frozen. They display well in a refrigerated cabinet and some at ambient temperature below 22 degrees.
---
More information about The Compassionate Kitchen
Interview - Stephen - The Compassionate Kitchen
Established in response to the lack of plant-based dessert options for their family, The Compassionate Kitchen is now a fully-fledged business that offers exquisite cakes, cheesecakes, slices and cookies for retailers and foodservice businesses. We spoke with co-owner Stephen who gave us some insight into the range and why it's so important to the family. Click here