The Fix: Cold Pressed Juice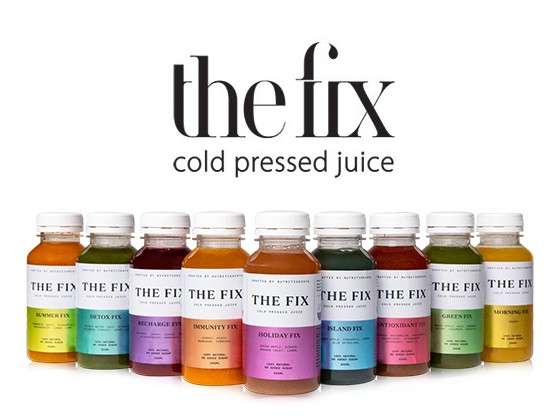 More Images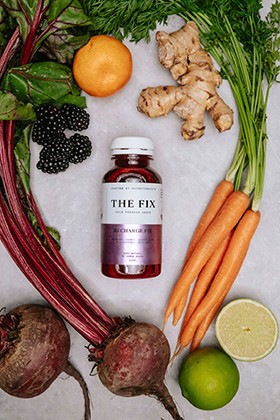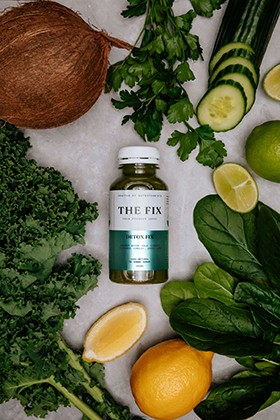 The Fix: Cold Pressed Juice
Contract Manufacturers of Cold Pressed Juices and Plant-Based Milk
The Fix is dedicated to producing high quality cold pressed juices and plant-based milk and they are equipped to produce private label products for your business. The company is 100% Australian owned and operated and utilises fresh, whole fruits and vegetables sourced locally.
Long shelf life, no compromise on taste or nutrients
All juices are cold pressed and processed using High Pressure Pasteurisation (HPP) which applies no heat and results in long shelf life, 10 - 12 weeks for their juices and 3 weeks for their plant-based milks.
HPP is a 100% natural and environmentally friendly alternative to chemical and thermal pasteurisation and retains all the flavour and nutrients. Traditional pasteurisation uses heat which kills nutrients, especially vitamin C which is destroyed above 40 degrees Celsius.
All juices are available in 250ml and 1 litre bottles and 5L bladders. Talk to The Fix about your specific requirements and packaging.
Our range
Antioxidant Fix – Mandarin, watermelon, pomegranate, strawberries, raspberry, vanilla.
Summer Fix – Mandarin, apple, pineapple, passionfruit, lemon, lime.
Immunity Fix – Mandarin, carrot, peach, turmeric.
Recharge Fix – Beetroot, carrot, mandarin, ginger, blackberry, lime.
Green Fix – Apple, Spinach, cucumber, celery, kale, parsley.
Detox Fix – Coconut water, spinach, cucumber, celery, kale, parsley, lemon, lime.
Holiday Fix – Apple, ginger, lemon, dragon fruit.
Island Fix – Apple, pineapple, lemon, blue spirulina.
Morning Fix - orange
Retailers
If you're looking to offer your very own brand of cold pressed juices and/or plant-based milk, speak to The Fix about packaging their existing flavour combinations or creating new ones to your specifications. The company has the facilities to produce any quantity and enjoys access to many common and wonderful ingredients.
Foodservice
Stop wasting time and money creating juices in-house. The Fix can manufacture any combinations of juices and supply them to you in grab n go 250ml or 5L bladders which you can repackage as desired. Choose from straight flavours or blends, purely fruit, purely vegetable, fruit and veg combos.
To find out more about commissioning your own signature juice or plant-based milk product, get in touch with The Fix today.