The Other Chef, Makers & Providores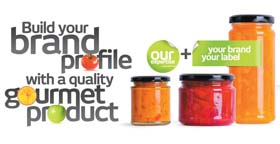 More Images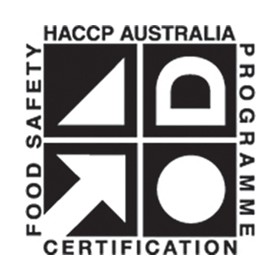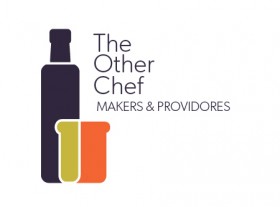 The Other Chef, Makers & Providores
Our family owned business is based in Port Macquarie on the Mid North Coast of NSW.
We work closely with several local primary producers, ensuring all of our products are made from locally grown, fresh ingredients wherever possible. This allows us to manufacture high quality products all while minimising food waste through sustainable practices.
Handmade with care, we add no artificial flavours, colours or preservatives to our products. Made in our HACCP certified, allergen free facility, our products are 100% natural, vegan friendly and suitable for people with gluten intolerances.
Food safety is one of our highest priorities and our food safety program is fully certified with HACCP Australia.
Our award-winning range of jams, relishes and other essential condiments are available in retail and food-service sizes.
White Label Service
Our White Label service is the quickest & easiest way to get your brand or message on a gourmet product, or a whole range! Perfect for a retail range, PR exercise/promotional gift or even wedding favours for your big day!
Any products from The Other Chef range can be labelled under your own brand - simply choose the products that will suit your brand or occasion.
Contract Manufacturer
Our Contract Manufacturing Service is perfect for businesses looking to develop and/or manufacture a premium, bespoke product - either using your own recipe or one that we develop for you.
Contracting manufacturing is a way to relieve pressure on your business by having a dedicated manufacturing company produce your product range.
The main benefit our clients gain from our contract manufacturing service is ease of mind when it comes to their brand. Our contract manufacturing service allows our clients to focus on the other parts of their business, while they know the manufacturing process is taken care of for them; often at a lower cost than trying to manufacture themselves.
Simply contact us to discuss the kind of product you have in mind, or currently make yourself. If you have a recipe that you would like to use, we can work with that too, and assist in any modifications required to make it on a commercial scale. If you have an entirely unique recipe, we are happy to provide you with a confidentiality agreement for your peace of mind.
Once we have a really good idea of the style of product you want, we can proceed to the sampling service and explore packaging and labelling options.
Testimonial:

"I have been working with Eric & Monica Robinson, from The Other Chef Makers & Providores, for the past 14 years and together we have developed a range of products to suit our growing market. The Bent on Food range must be high quality, consistent products to suit our reputation as an award winning brand. The range sells extremely well with many repeat purchases, and we have nothing but praise for the professionalism of both Monica and Eric from The Other Chef Makers & Providores."
Donna Carrier, Bent on Food, Wingham
---
More information about The Other Chef, Makers & Providores
The Other Chef - An adventure, a vision, and a great team
The Other Chef Fine Foods can keep a secret. Or, they can shout it from the rooftops, if that's what you want. Their contract manufacturing service has provided a pathway to award winning products for many companies who want to showcase their own ranges and attract a loyal customer base. Click here