vege2go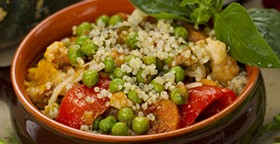 More Images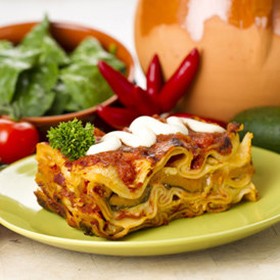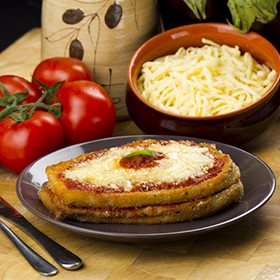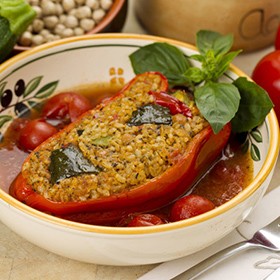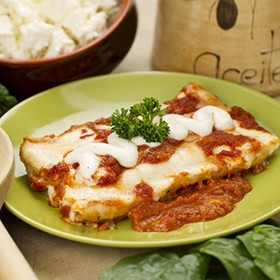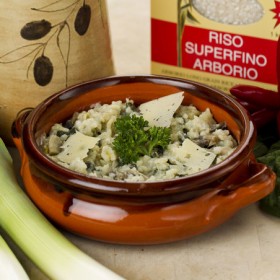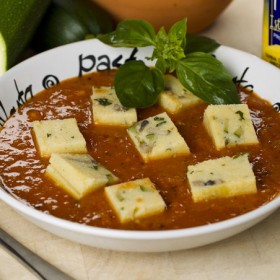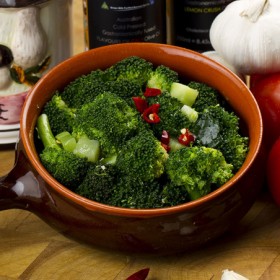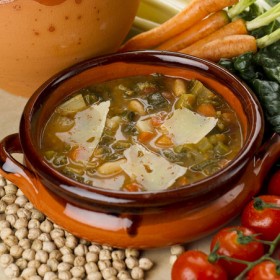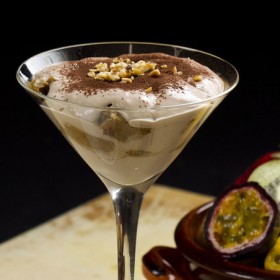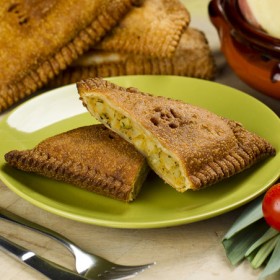 vege2go
Gourmet, Vegetarian & Vegan Ready Meals
vege2go was born out of a desire to create wholesome, tasty vegetarian food that is palatable to anybody, whether or not they are accustomed to eating meat. They believe that "vegetarian" need not mean "boring" or "bland". Rather than the stereotypical tofu and lentil overload, vege2go has created a diverse and tantalising menu that includes so much more. All products are made from 100% natural local Australian ingredients. We have been supplying supermarkets for the last five years and have received some very good feedback. The supermarkets that we are supplying now include Leo's Fine Food and Wine supermarket, About Life Port Melbourne, IGA and Monash University. We also supply the Cafe in The Royal Children's Hospital along with some organic stores.
Choose from a wide array of pre-prepared mains, soups, snacks, desserts, breakfast foods and sides which can be enjoyed on their own or as a full 3-course meal. Pack snacks and reheatable meals for work lunches or take them away in the campervan for practically effortless meal preparation on the road.
In 2017 our orders have increased greatly and we realised the potential of the huge vegan market. This year we have now decided to use a distributor to expand our business.
Vegan and vegetarian options available
Breakfast, lunch, dinner, snacks, soups, desserts and sides
Full flavoured, like-homemade meals
Allergens information
The vege2go website features applicable dietary information for each individual menu item so you'll know exactly what is nut-free, dairy-free, wheat-free, soy-free, egg-free, sesame-free, vegan, gluten free and sugar free.
Social values
vege2go is committed to creating societal awareness by providing a healthier, more ethical alternative to common fast food. They are dedicated to reducing humanity's impact on the earth and making a positive contribution to the well-being of the community.
They aim to deliver delicious, wholesome, Mediterranean-inspired vegetarian fast food that is accessible to the mainstream. You can expect value for money, a friendly, warm atmosphere and exceptional customer service. vege2go are passionate about providing healthy, great tasting food without compromise on quality or consistency.
Delivered either frozen or chilled. Shelf life of those are as follows:
Chilled - 4 to 6 weeks ( using MAP machine)
Frozen at least 3 months.
Packaging:
100% recyclable - The temperature range of tray is -40°C to +220°C. Product can be stored in a deep freeze and placed directly into a hot oven or microwave for cooking.
Main meals
Keep a supply of delicious vegetarian meals on hand and you'll never be tempted to dial a pizza again. Choose from a light and tasty Roasted Vegetable Lasagne, break out the Chianti and tuck in to Eggplant Parmigiana or feast on a hearty Vegetable Casserole with Organic Quinoa. There are plenty of options to keep your meal plan on dynamic rotation.
Roasted Vegetable Lasagne
Vegan Roasted Vegetable Lasagne
Eggplant Parmigiana
Vegan Eggplant Parmigiana
Vegetable Casserole with Organic Quinoa
Creamy Ricotta & Spinach Cannelloni
Mushroom & Zucchini Polenta with Cannellini Beans
Stuffed Capsicum in Cherry Tomato Juice
Baby Spinach & Mushroom Risotto
Spelt Pasta Bolognese
Fettuccine in Cream & Mushroom Sauce
Spaghetti in Napoli Sauce
Spaghetti with Broccoli
Vegan mutton rendang with basmati rice
Vegan japanese green curry
Side dishes
Sides can elevate a meal to new heights of interest by adding more colour, extra texture and even more nutrients. Mix and match your vege2go sides with their mains and you'll have something new and spectacular to enjoy on a daily basis. Other than the leafy salads, you can freeze them and only take out what you feel like eating that day.
Spicy Sweet Potato & Quinoa Salad
Mediterranean Rice Salad
Pesto Pasta Salad
Garlic Tossed Broccoli
Celery & Bean Salad
Green Beans & Salsa
Italian Potato Salad
Snacks
Just what you need when your tummy's rumbling and you could so easily reach for a chocolate bar. Instead, pull out one of vege2go's scrumptious vegetarian snacks and go to town!
Vegan Pizza Slice
Jumbo "Meet" Roll
Pumpkin, Spinach & Tofu Triangle
Zucchini, Potato & Leek Triangle
Soups & Sauces
Hot or cold weather, sometimes a satisfying soup is the only thing that will hit the right spot. And vege2go's luscious Napoli Sauce will go brilliantly over rice, pasta or even steamed vegies when you don't feel like cooking up a whole meal.
Chunky Lentil Soup
Cream of Kale & Broccoli Soup
Hearty Minestrone Soup
Creamy Pumpkin Soup
Napoli Sauce
Desserts
Ooh la la, vege2go's desserts will have your mouth watering! Chocolate Raspberry Cake, anyone? Or how about some slightly more virtuous Raw Protein Bites with Cacao? Knock cravings on the head and give in to indulgence or go for something a little lighter.
Vegan Choc Hazelnut Tiramisu
Lemon & Coconut Slice
Chocolate Mousse
Chocolate Raspberry Cake
Creamy Passionfruit Cheesecake
Creamy mango cheesecake
Quinoa Crumble
Banana Millet Pudding
Blueberry & Pear Breakfast Quinoa
Banana Bread with Quinoa Flakes
Florentine
Almond Biscuit
Choc Almond Biscuit
Date, Walnut & Sesame Bar
Fig, Pecan & Pumpkin Seed Bar
Apricot, Almond & Coconut Bar
Retailers
Present your vegan and vegetarian customers – and omnivores, of course! – with a fresh new range of meal and snack options that they can take home, put in the fridge or freezer and enjoy as desired. With so many different dishes on the menu, they'll be spoilt for choice and will return to your store time and again to restock. Ideal for convenience stores, supermarkets, delicatessens, greengrocers and vegan/vegetarian specialists.
Foodservice
Be ready with a selection of plant-based meal options for your hungry guests. The vege2go range is perfect for bed and breakfasts, backpacker hostels, motels, caravan parks, small pubs, catering venues, transportation terminals and more.
To find out more about this hugely convenient line of wholesale vegan and vegetarian ready meals and snacks, contact vege2go today.
---
More information about vege2go
Interview - Olina Sun - vege2go
Being vegan can sometimes be challenging in terms of trying to decide what to eat, and often, convenience foods are too 'junky' or not so nutritious. But thanks to Olina of vege2go, her line of plant-based ready meals is on hand for just those occasions. Nutritionally sound and offering plenty of variety, vege2go is becoming somewhat of a hero in metro Melbourne. Click here