Walkers Candy Co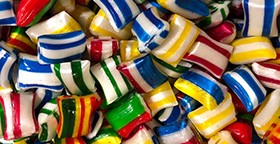 More Images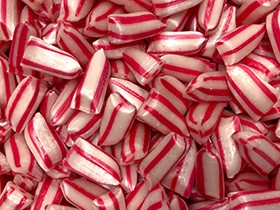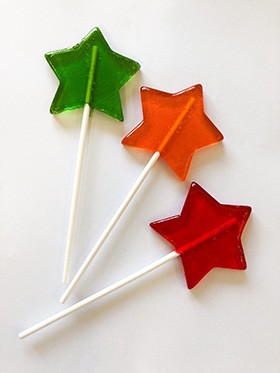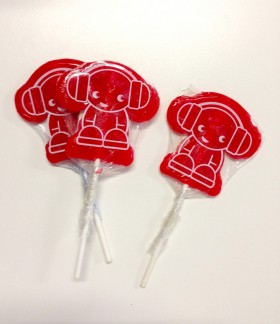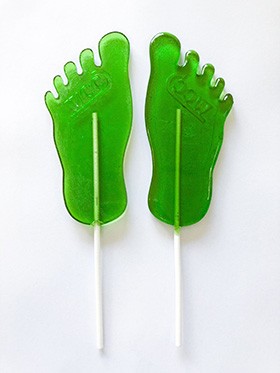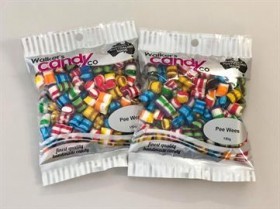 Walkers Candy Co
Contract Manufacturers of
Rock Candy, Lollipops, Honeycomb & 99.5% Sugar Free Candy
Walkers Candy Co are leaders in contract manufacturing of wholesale rock candy, lollipops, honeycomb and 99.5% sugar free candy. Their product is among the finest in Australia, always consistent and made to the highest standards of presentation and flavour. You can have candy made to your very own recipe or choose from a range of existing flavours and specify your preferred colours. Special moulds can also be used to accommodate particular shapes.
The wholesale candy can be purchased either in Walkers Candy Co branded packets or jars or can be re-packed into your own branded packaging such as boxes, jars or bags, either by yourself or by the company prior to shipping. You may prefer the packaging to be plain and unlabelled or alternatively, take advantage of Walkers Candy Co's custom labelling services.
From Walkers Candy Co, you can be assured of the finest quality hard boiled sugar confectionery that will never fail to delight your customers.
Work with an experienced contract manufacturer to produce your ideal candy product.
Long-established specialists in hard rock candy (no jubes, chocolates or jellybeans).
Australian ingredients wherever possible.
Reasonable minimum order quantities.
Large bulk order capabilities.
Custom solutions for your requirements.
In-house moulding capabilities.
The range
Rock Candy
Available in a huge selection of standard flavours which you can customise by shape or colour: Acid Fruit Drops, Aniseed Cough Ovals, Aniseed Humbugs, Apple, Barley Sugar, Blackcurrant, Blueberry, Bubblegum, Bullseye, Butterscotch, Café Latte, Chilli Choc, Choc Mint, Choc Orange, Coffee Hit, Coffee Mocha, Cola, Eucalyptus, Eucalyptus & Honey, Fruit Salad, Ginger Choc, Grape, Irish Coffee, Lavender, Lemon & Lime, Lemon Sherbet, Lime Sherbet, Lollipop, Mixed Pee Wees, Mixed Satin Boiled, Mixed Sherbet, Musk, Old Fashioned Humbugs, Orange & Passionfruit, Orange Sherbet, Passionfruit, Peppermint, Raspberry, Raspberry Sherbet, Rhubarb & Custard, Salted Caramel, Spearmint, Strawberries & Cream, Tropical Mango, Watermelon And Wildberry.
Many other flavours are also available. If there's something you want that's not listed above, just ask! Talk to Walkers Candy Co's development team about your own requirements.
Lollipops
When it comes to lollipops, Walkers Candy Co provide two options: Poured Lollipops and Traditional Pulled Lollipops. Each is colourful and irresistible however the poured ones can be formed into a variety of fun shapes. All rock candy flavours are available for custom made lollipops; the only limit is your imagination (and supplier availability). Colours don't have to match the flavours either so go wild and create your dream lollipop!
99.5% Sugar Free Candy
Made using Isomalt, derived from beet sugar, the 99.5% sugar free candy is the preferred choice for consumers adhering to a low-sugar diet. The sugars are modified to remove the carbohydrate component, resulting in a stable product that doesn't influence sugar levels in the body. It's also teeth-friendly, gluten free, low glycaemic and reduced-calorie. Choose from: Aniseed, Apple, Bubble Gum, Coffee, Eucalyptus, Fruit Salad, Lavender, Lemon & Lime, Lemon & Orange, Mandarin Orange, Peppermint, Salted Caramel, Strawberry, Watermelon (all 95.5% sugar free).
Honeycomb
This traditional honeycomb product is made with corn glucose syrup, sugar, bicarbonate of soda, Halal gelatine and rice flour (no honey). It is free from gluten, wheat, egg, dairy, colours, flavours and preservatives and can be customised according to your specifications.
Although there is no honey in their standard recipe, Walkers Candy Co do add honey (and flavourings) to a lot of their special recipe contract manufacture orders, by request.
Corporate and promotional clients
Purchase bulk candy direct from Walkers Candy Co and save money. Have your products created to match your branding or event theme to result in a memorable treat for your clients or guests.
Bulk wholesalers
Stand your product apart from others in the marketplace by specifying particular colours, shapes, sizes and flavours. Have it packaged in your own branding for your clients to retail to their customers.
Food manufacturers
Do you need a particular flavour or colour for your sweet creations? Perhaps you are an ice cream manufacturer and you want to create a nostalgic line, festooned with crushed rock candy or honeycomb. Speak to Walkers Candy Co about the perfect colour and flavour to suit.
For more information about contract confectionery manufacturing, talk to Walkers Candy Co today.