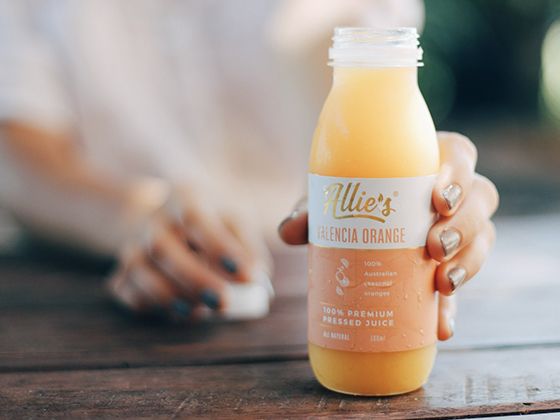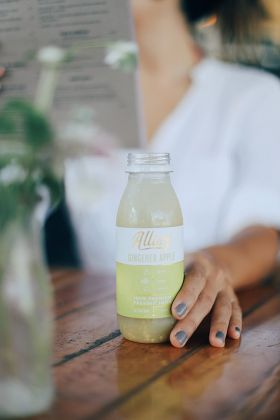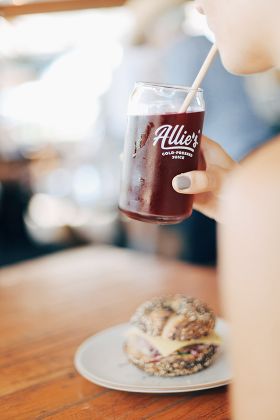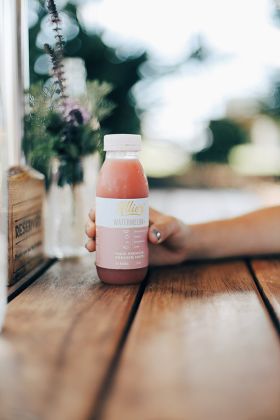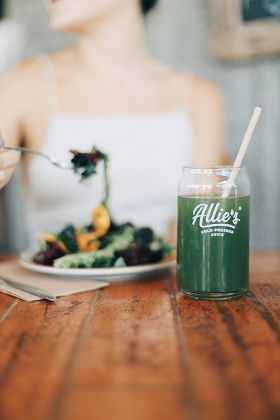 Allie's Foods
Allie's Foods
Wholesale Cold-Pressed Fruit & Veg Juices
Simple ingredients. Sublime juice.
From a humble market stall peddling exquisitely fresh and natural cold-pressed juices to being stocked in cafes and other foodservice businesses across Australia, Allie's Cold Pressed is a brand that's going places! Founded by Alexandra Szwarcberg-Poch, the company is ambitious, proud and conscientious. There is zero compromise on quality, which is how it's always been and Allie says it's that, combined with friendly customer service, that keeps retailers and foodservice clients coming back for more.
Simple, all-natural ingredients
100% whole fruits and veg
Premium cold-pressed juice
100% Australian-made and owned
Packaged in 300ml and 1L bottles
6-month shelf life due to cold-fill pasteurisation technique (no preservatives)
Wholesale Cold-Pressed Fruit & Veg Juices
Treat your customers to a selection of premium quality juices that are bursting with flavour and nutrition. With a 6-month shelf life thanks to the cold-fill pasteurisation technique (no preservatives) and a policy of replacing unsold expired stock at no extra cost, there is an abundance of reasons why you should look to Allie's Cold Pressed.
Daily Greens – Allie's signature green juice, a nutritional powerhouse for your body with the perfect amount of apple to balance the flavour of all the greens. Ingredients: Celery + Green Apple + Spinach + Lemon + Ginger + Botanicals (Spirulina, Alfalfa, Gardenia Flower & Safflower Flower).
Love Beets – Sweet, earthy and perfectly balanced, with a lush, ruby red colour. Full of powerful antioxidants and nitrates to boost stamina and endurance. Ingredients: Carrot + Beetroot + Green Apple + Lime + Ginger.
Watermelon + - Thoroughly hydrating and deliciously sweet, but without any added sugar. Ingredients: Watermelon + Apple + Strawberry + Lime.
Sublime Pine – A refreshing, zingy, golden juice. Ingredients: Pineapple + Pear + Apple + Lemon + Mint.
Gingered Apple – Tart and tastebud-tingling with a lot of spice. Ingredients: Green Apple + Ginger + Lemon.
Valencia Orange – Sun-ripened Australian Valencia oranges provide a sweet/tart reminder of why OJ is the OG of breakfast juices. Ingredients: 100% Australian seasonal oranges.
Ask Allie for product samples
Free sample packs are available for potential wholesale customers. Reach out today!
Allie's Foods is on Ordermentum
It's great to know that you can order Allie's cold-pressed juices quickly and easily via Ordermentum!
Zero risk
Allie's Foods will happily replace any unsold expired stock at no cost.
Retailers
Stock Allie's Cold Pressed wholesale fruit and veg juices in your supermarket, convenience store, delicatessen, food hall, pharmacy, newsagent, petrol station or other retail outlet. Your customers will be drawn by the vibrant (all-natural) colours and will love the flavours!
Foodservice
No time to juice? Allie's 1L bottle is a popular option for foodservice. Offering higher margins per serve, longer shelf life to reduce wastage, and reduced labour costs to produce, Allie's cold-pressed juices are an obvious choice. They taste like freshly squeezed juice for up to 6 months. Ask about Allie's signage and attractive branded glassware.
Allie's wholesale cold-pressed juices are served in cafes, restaurants, pubs and hotels and on aeroplanes around Australia. The brand is infinitely suited to other foodservice businesses such as airlines, health clubs, fitness studios and caterers.
For more information or to place your first order, reach out to Allie's Cold Pressed today.
---
More information about Allie's Foods
Interview - Allie Szwarcberg-Poch - Allie's Foods
Fresh, colourful, vibrant juice! When Alexandra Szwarcberg-Poch, Co-Founder and Director of Allie's Foods went looking for just that, she couldn't find it, so she created her very own brand. Here, she tells us how her market stall even brought her a life partner!
View Article