Cappstar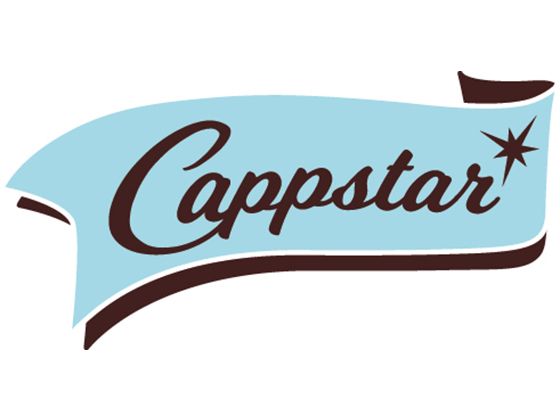 More Images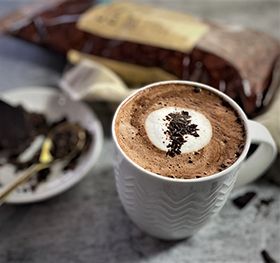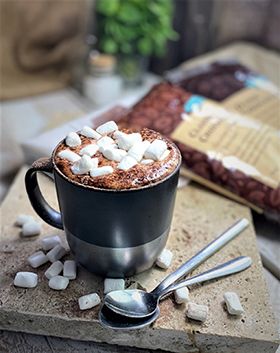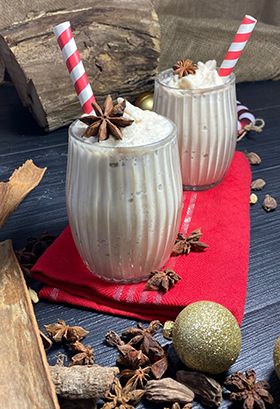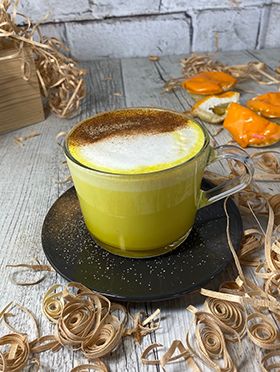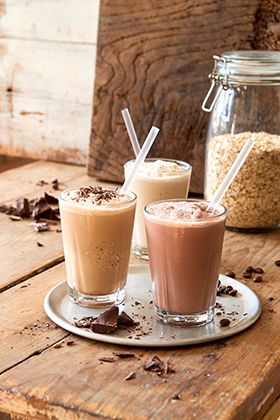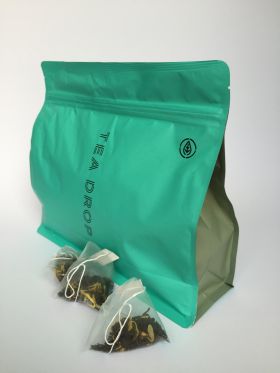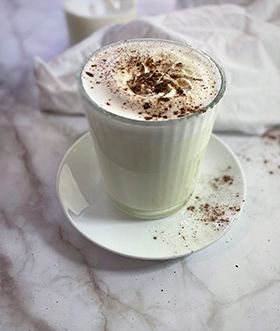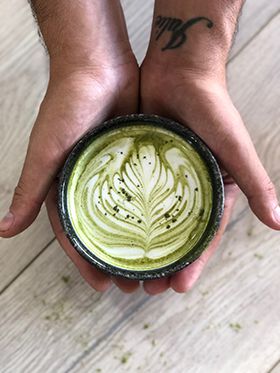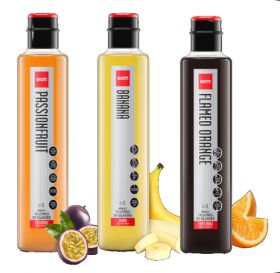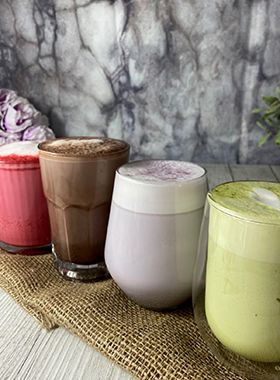 Cappstar
Wholesale Hot & Cold Beverage Bases & Blends
Consumers are rarely seen without a beverage in their hands so capitalise on this opportunity and be ready with a great selection of beverage options, both hot and cold. Cappstar supply an expansive range of wholesale beverage mixes, hot chocolate, chai blends, smoothie blends, teas, plant-based superfood blends as well as commercial blending equipment. As your one-stop specialty beverage supplier, Cappstar will partner with you to devise the most appealing, profitable beverage menu for your business.
Easy to deal with
Highly profitable, highly versatile products
Excellent customer service
Long shelf life
Easy to use products
Reliable consistency
Easy ordering via the Ordermentum system
Supporting local industry and jobs - 100% Australian manufacturing
Cappstar have transitioned to 100% Australian manufacturing of their product lines. Following the supply challenges of 2020, wherever possible, local ingredients are now used to manufacture their delicious products. This guarantees their supply chain as well as product traceability and supports local businesses.
The range
Wholesale Hot Chocolate
A selected combination of Dutch and West African cocoas to help you create rich, satisfying hot chocolate beverages your customers will come back for. Can also be used as cappuccino sprinkle. Blended in Australia from local and imported ingredients.
Dark Chocolate – All-purpose chocolate made with dark African cocoa.
Classic Milk Chocolate – Rich, creamy, traditional hot chocolate.
Chai Latte Tea
For a remarkable taste experience, explore Cappstar's wholesale chai latte tea range.
Chai Latte Tea Original Indian – A delectable recipe flavoured with cinnamon, ginger, cardamom and cloves, and infused with natural honey.
Classic Spiced Chai Latte Tea – A classic pre-ground traditional Chai mix of black tea, milk and aromatic spices.
Golden Turmeric Elixir
Presented as a liquid beverage base, Golden Turmeric Elixir is available in Original and Unsweetened. Serve as either a hot or cold drink. Gluten free, dairy free, vegan, GMO free, caffeine free.
Golden Turmeric Elixir Original – Bursting with flavour and goodness, an all-natural concentrated liquid extract of turmeric, ginger, black pepper, cinnamon and organic vanilla.
Golden Turmeric Elixir Unsweetened – No added sugars or sweeteners of any kind, and still bursting with golden flavour.
Freezoccino & Decadent Lattes
These ice-blended beverage mixes are made with only premium ingredients to deliver delicious, flavoursome creations that you can also customise to make your own flavour creation. They are supplied as dry powder mixes with a long shelf life and are easy to use and gluten free. Choose from the following irresistible flavours:
Salted Caramel Latte
Decadent Chocolate
Coconut Mocha
Toffee Coffee Brulee
Freezoccino Iced Coffee Latte
Matcha Green Tea Latte
Red Velvette
Taro Latte/Frappe
Vanilla Smoothie Mix
White Chocolate
Commercial Blending Equipment
As pioneers of ice-blended beverages in Australia, Cappstar are experienced enough to advise you on the correct blender for your operation ... and at the best possible price. They are appointed agents for quality equipment including Vitamix, Hamilton Beach and Omniblend commercial blenders and accessories.
Tea Drop Luxury Pyramid Tea Bags
Delight your customers with a beautiful tea-drinking experience thanks to Tea Drop Luxury Pyramid Tea Bags. The innovative design allows the tea leaves to expand and circulate; more surface area means faster infusion. Choose from:
English Breakfast Tea
Supreme Earl Grey Tea
Peppermint Tea
Honeydew Green Tea
Spring Green Tea
Oriental Jasmine Green Tea
Chamomile Blossom Tea
Fruits of Eden Tea
Lemongrass Ginger Tea
Natural Products & Superfood Blends
Designed to put health squarely on your menu, SANS Blends and Energising Superfoods are made with good-for-you ingredients and are plant-based, vegan friendly, non-GMO and dairy free. Big on taste and easy to whip up. Simply add your choice of milk, blend and enjoy!
Iced Coffee – A delicious all-natural blend of premium Colombian Arabica coffee and creamy coconut milk. Lightly sweetened.
Natural Vanilla Protein Smoothie Mix – A lush vanilla smoothie with the benefit of extra protein.
Organic Pea Protein – With this base powder, you can create a rainbow of exciting smoothie flavours.
Cacao Energizing Superfood Blend – Rich cacao powder and organic coconut sugar come together in a tasty, satisfying smoothie blend.
Turmeric Cinnamon Energizing Superfood Blend – A golden combo of turmeric root powder and warming cinnamon and spices.
Shott Beverages Fruit Smoothies
Made with real fruit and no artificial colours, Shott Beverages' wholesale fruit smoothie bases come in a 1L bottle that can be stored ambient. Choose from more than 20 flavours including:
Mango Fruit Smoothie
Three Berry Fruit Smoothie
Strawberry Fruit Smoothie
Banana Fruit Smoothie
Passionfruit Fruit Smoothie
Matcha Green Tea Latte/Frappe
Rev up the green in your beverages with Cappstar's Matcha Latte/Frappe blends. The simple powder format is easy to use, simply combine with steamed milk for a latte or blend with ice for a refreshing cold version.
Organic Matcha– 250g pouch of the finest organic Matcha green tea in a convenient fine powder.
Matcha Green Tea Latte/Frappe Blend – The highest quality Japanese Matcha green tea blended with selected spices. Serve hot or iced.
Shott Flavour Syrups
You'll always have something new and exciting for your customers when you have Shott Flavour Syrups on hand. Rev up the flavour of any latte or other beverage with the simple addition of a shot of syrup. Excellent for flavoured lattes, creative sodas, dessert toppings and more. More than 30 different flavours including:
Caramel Syrup
Vanilla Syrup
Hazelnut Syrup
Lemon, Ginger & Honey Syrup
Gomme (Sugar Syrup)
Manuka Honey Syrup
Pomegranate Syrup
Wild Mint Syrup
Coconut Syrup
Tahitian Lime Syrup
Foodservice
Beverage dollars are surprisingly easy to come by, as long as you have a good selection of options for your customers to choose from. Thanks to Cappstar, you can design a beverages menu that suits all tastes and caters to customers seeking plant-based and gluten free foods as well as drinks that are unsweetened. Cappstar can provide advice on the best blending equipment and products.
For more information or to place an order, get in touch with Cappstar today.