Exotic Bazaar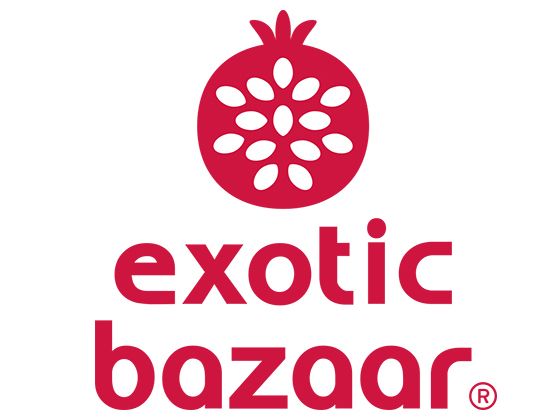 More Images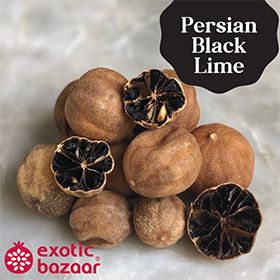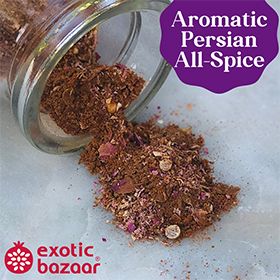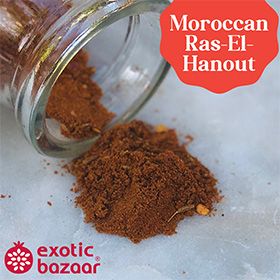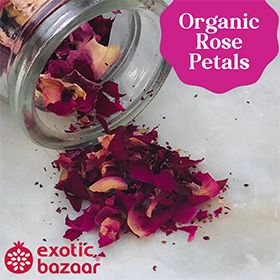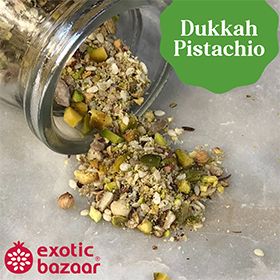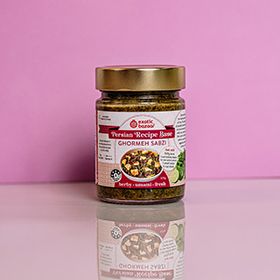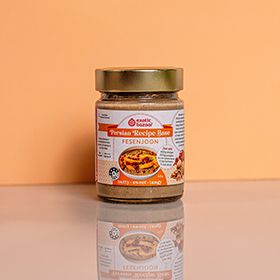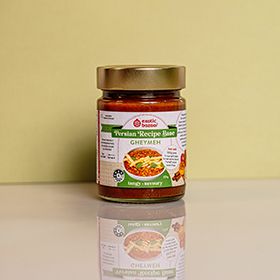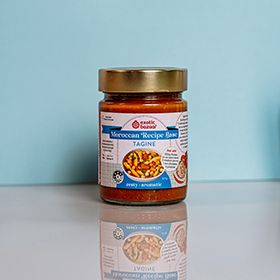 Service Area Australia Wide
Exotic Bazaar
Wholesale Herbs, Spices and Recipe Bases
Add an exotic touch to your everyday cooking
Middle Eastern cuisine is rapidly gaining popularity across Australia for its rich flavours and hearty, satisfying dishes. As one of the oldest and healthiest cuisines in the world, it's packed with superfood ingredients and boasts wonderful versatility. Exotic Bazaar bring you the best of Middle Eastern cooking, with products that accommodate various lifestyle and dietary considerations including gluten free, vegan and nut-free.
Add easy new recipes to your home cooking repertoire and savour the flavours of Turkey, Iran, Morocco and Lebanon. Bulk foodservice quantities are also available for caterers, restaurants and cafes.
No preservatives
No unnecessary additives
No refined sugar or excessive salt
Nothing artificial
Balanced flavours
Locally made using high quality, local ingredients wherever possible
Produced in small batches
Allergy-friendly with options available to suit most diets including gluten free, vegan and keto
Herbs and Spices
Let Exotic Bazaar simplify your cooking with their wholesale herbs and spices that make flavour effortless. The products contain nothing artificial, just good, honest, high quality ingredients you can be proud to serve up to your family and friends.
Ras el Hanout – A signature Middle Eastern spice blend used in soups, tagines or as a rub for meats. Ingredients: Cardamom, chilli flakes, cassia cinnamon, coriander, cumin, ginger, sweet paprika, turmeric.
Whole Black Lime – Persian limes have a citrus-like, fermented flavour. The dried form can be used to add aroma and tagines to soups and stews. Persian Black Lime is also an exotic ingredient to add to your tea. Add to black or green tea and market it as an antioxidant tea.
Aromatic Persian Spice Blend – A warm spice blend perfect for pilaf, cakes and sweets. Ingredients: Rose petals, coriander seed, cinnamon, green cumin, cardamom, nutmeg, turmeric.
Kebab Spice Blend – A rich, savoury blend of spices with a balance of saltiness, tanginess and heat. It's an excellent meat rub and adds umami flavour to vegetables. Ingredients: Organic black pepper, red pepper flake, turmeric, sumac, Australian sea salt.
Dukkah – Australian walnuts, almonds and a blend of warm spices make up this delicious dukkah, perfect as a salad topper or to add to egg dishes or dips. Ingredients: Almonds, walnuts, coriander seeds, cumin, salt, pepper, sesame seeds.
Nut-Free Dukkah – A versatile blend of ingredients to use as a salad topper, yoghurt or dry dip. Available as nut-free, almond-walnut, or pistachio. Ingredients: Coriander seeds, cumin, salt, pepper, sesame seeds, sunflower seeds, pumpkin seed, aromatic herbs.
Black Leaf Love Tea – Aromatic and luxurious, Persian Love Tea is made with Iranian black organic tea leaves, cardamom pods and organic rose petals.
Za'atar – Lebanese herbs to spice up traditional hummus, labneh and baba ganoush. Ingredients: Cumin, oregano, sesame, marjoram, thyme, sumac, white peppercorns (ground, fine Himalayan salt.
Edible Rose Petals – Dried rose petals grown organically and without pesticides.
Organic Nigella Seeds – Black caraway, also known as black cumin, nigella, kalojeera, kalonji or kalanji. They have a deep, nutty flavour and can be used in the same way as sesame seeds.
Saffron - Available as ground saffron or saffron thread, from 0.125g to 1kg.
Other herbs and spices: Exotic Bazaar has a wide range of wholesale herbs and spices. Get in touch to receive their full product catalogue.
Recipe Bases
Exotic Bazaar's exquisite Recipe Bases are lovingly made in the company's Brisbane facility and contain no fillers. Simply stir through, simmer or slow cook with your choice of meat or vegetables. For full details, ingredients, serving suggestions and dietary information, see the Exotic Bazaar website.
Ghormeh Sabzi – Sauteed herbs recipe base + black lime. Ghormeh Sabzi is considered the national dish of Iran. The base is loaded with slow sauteed herbs and tangy Persian black lime. Consists of slowly braised spinach, parsley, coriander, fenugreek leaves, chives, Persian black lime and turmeric.
Fesenjoon Base – Nutty, sweet and tangy, it's made with Tasmanian walnuts, ground and slow-cooked for several hours, then infused with pomegranate molasses and mild spices.
Gheymeh – A popular Persian stew base made with tomatoes, onion, lime juice, rose water, cinnamon, Persian black lime, turmeric and black pepper.
Tabrizi – A peppery Turkish recipe base traditionally enjoyed with kufteh – oversized stuffed meatballs – it's made with onion, lime juice, black pepper, turmeric, paprika, cinnamon and Persian black lime.
Tagine – Cook up authentic Moroccan dishes with this blend of tomatoes, onion, lime juice, cardamom, chilli flakes, cassia cinnamon, coriander seeds, ginger, cumin, turmeric, paprika and garlic.
Retailers
Stock Exotic Bazaar to give your customers inspiration and renew their passion for cooking at home. Position in-store within the gourmet, locally made, international, or health section. Perfect for retailers who would like to add a unique selling point for their gourmet shoppers.
Foodservice
All Exotic Bazaar products are available in bulk for foodservice businesses. You can easily add new flavours from exotic cuisines to your existing menu. Discuss your requirements around cooking sauces, spice blends, salad toppers and more. Every product is made from high quality, unique ingredients. Exotic Bazaar offers free menu development and free consultation around how they can add an exotic touch to your menu. Entice your customers with unique and gourmet options that sound and taste exotic.
See the company's Gift Products listing to read more about their Date Balsamic Vinegar, Premium Date Syrup and Persian Love Cake.
For more information or to place an order, call Exotic Bazaar today. Click through on the website link to receive their full catalogue.
---
More information about Exotic Bazaar
Interview - Gila - Exotic Bazaar
Imagine working towards world peace through food. This is the noble goal of Gila, an Iranian-Australian foodie whose Exotic Bazaar range is unique, innovative and exciting. We talked with Gila about what inspires her and also discovered some interesting ways her products are being used. Click here