Fever Tree Tonic Water & Mixer Drinks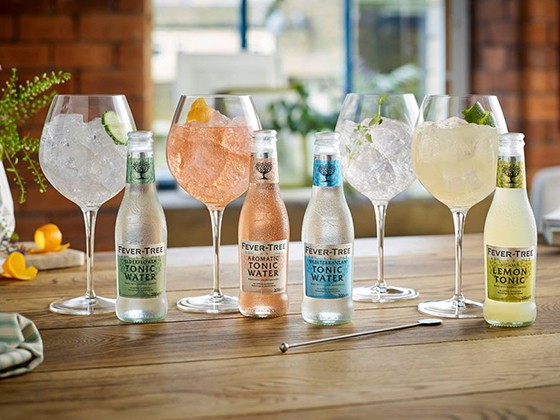 More Images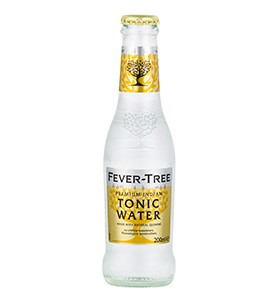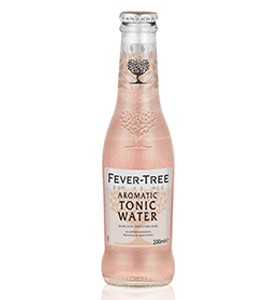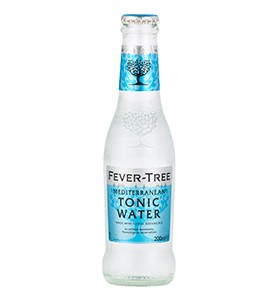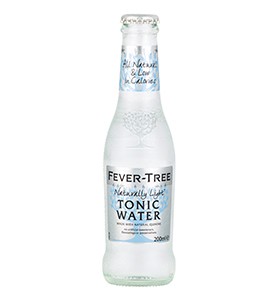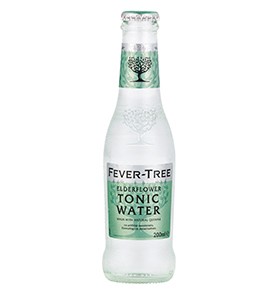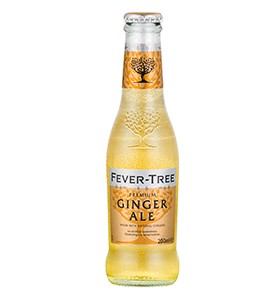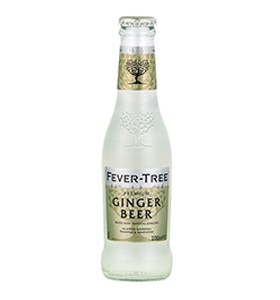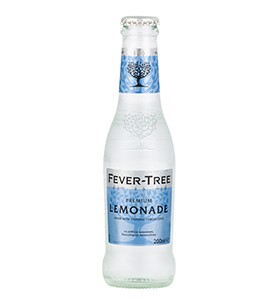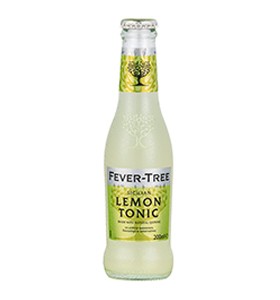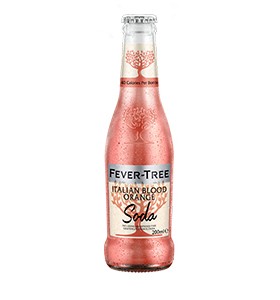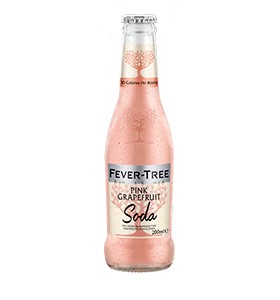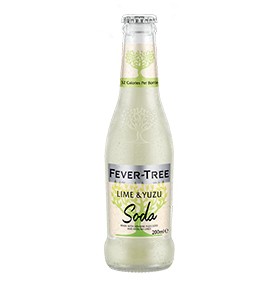 Service Area Australia Wide
Fever Tree Tonic Water & Mixer Drinks
Fever Tree's range of sophisticated, luxury wholesale beverages is designed to provide the perfect pairings for fine vodkas, rums, gins and other spirits.
Their focus is on top quality ingredients sourced from all over the globe to produce award winning mixers that have attracted acclaim from consumers and critics alike. Sold in over 50 countries internationally, the drinks are served in 8 of the top 10 restaurants in the world.
Unrivalled ingredient sourcing
Fever Tree have travelled many thousands of kilometres in the quest for the perfect Gin & Tonic. Their ingredient sourcing methods are simply unrivalled; they will travel as far as is required to find only the best including the purest quinine in the world from the Democratic Republic of Congo and 'sfumatrice' lemon extracts from lemons that grow on the fertile slopes of Sicily's ever-rumbling Mt Etna. Fresh green ginger comes from Africa's Ivory Coast, Nigeria and South West India.
The water used in the beverages is soft spring water from the Elmhurst Spring in rural Staffordshire. Its low mineral content means the water is very soft, ensuring that the drinks are subtle in taste and clean in finish. Fever Tree uses small, champagne style bubbles to create an even smoother finish.
The only sweetener used in Fever Tree beverages is natural cane or fruit sugar, and no artificial sweeteners such as saccharine or aspartame.
Available in 200ml bottles for sale in restaurants, bars, pubs and retail outlets and also in 500ml bottles for consumers to purchase for sharing at home, Fever Tree is a premium range that consumers will greatly appreciate.
The drinks
Fever Tree's award-winning products taste clean, balanced and subtle, with authentic flavours and champagne-style carbonation. They are every bit as good as the spirits they're to be paired with.
Indian Tonic Water
Pure and crystal clear, it's a blend of fabulous botanical oils and spring water plus the highest quality quinine from the 'fever trees' of the Eastern Congo. Indian Tonic is a natural, award-winning tonic that boasts a uniquely clean and refreshing taste and aroma. Specifically created to enhance the very best vodkas and gins.
Mediterranean Tonic Water
Fever Tree takes the essential oils from flowers, fruits and herbs gathered from the Mediterranean shores, and blends them with the highest quality quinine to create a unique, delicate, floral tonic. Enjoy as a sophisticated non-alcoholic beverage or pair with fine vodka.
Aromatic Tonic
By blending the gentle bitterness of South American angostura bark with aromatic botanicals such as cardamom, pimento berry and ginger, we've created a delicious, unique tonic water that can be enjoyed in a Pink G&T or as a sophisticated soft drink on its own.
Stay tuned for more exciting flavours to be introduced to the range.
Naturally Light Tonic Water
Our Naturally Light Tonic Water is the world's first all-natural, lower calorie tonic water. With 58% fewer calories, there is no need to compromise on taste as this delicious, crisp tonic water combines fruit sugars and natural quinine with citrus, aromatic botanicals and soft spring water.
Elderflower Tonic
Offering a light and subtle character, the delicate and sweet flavour of elderflower is perfectly balanced by the soft bitterness of the quinine. Providing a summery twist to the classic gin and tonic, the refreshing floral flavour works equally well as a sophisticated soft drink.
Lemon Tonic
Freshly squeezed Sicilian lemons lend their fresh, zesty aroma and flavours to create the perfect mixer for top quality vodkas, rums and gins. Equally delicious as a soft drink, it is cloudy with visible lemon sediment and a full bodied, silky texture that leaves a refreshing taste in the palate.
Ginger Ale
Three unique and natural ginger oils, sourced from around the world, are blended to create a ginger ale that is so delicious, whisky writers are raving about it. Clear with a rich golden colour and the citrusy aromas of fresh ginger, it's the perfect mixer for dark spirits. The Fever Tree Ginger range now extends to a Spiced Orange Ginger Ale and Smoky Ginger Ale.
Ginger Beer
Three gingers from Nigeria, Cochin and the Ivory Coast are blended to produce this award winning ginger beer. Highly acclaimed by gastronomes and critics, it more than holds its own as a stand-alone beverage. Cloudy with natural ginger sediment and exhibiting an instant aroma of fresh, natural ginger, it's perfect in a Moscow Mule or Dark & Stormy.
Soda Water
By blending soft spring water with a high level of carbonation, Fever Tree's Soda brings out the best flavours of the finest whiskies. It is crystal clear and has no aroma, just as it should be.
Italian Blood Orange Soda
The blood oranges in the Italian Blood Orange Soda have a very distinctive flavour, which is sweeter and softer than table oranges. The sweet notes of the blood oranges, combined with our carefully chosen herbal blend, make this deliciously refreshing mixer like no other.
Pink Grapefruit Soda
Made with real juice from handpicked pink Florida grapefruits. An impressive upfront burst of fresh grapefruit carefully balanced with soft pink grapefruit floral notes. The copious amounts of year-round sun combine harmoniously with optimal amounts of precipitation and the perfect soil for irrigation, allowing the grapefruits grown in this region to develop the perfect bitter to sweet ratio.
Lime & Yuzu Soda
Made with Tahiti lime from Mexico's fertile groves in addition to pressed oil extract from the wonderfully floral Japanese yuzu to create a low-calorie soda, this is perfect for mixing with premium vodka or tequila for a mouth-wateringly zesty summer spritz.
Retailers
Satisfy those customers who are looking for an extra edge of premium quality in their non-alcoholic beverages and spirit mixers. Stock Fever Tree in gourmet grocers, liquor stores, health food stores, food halls and wherever fine beverages are on offer.
Foodservice
Fever Tree's drinks mean you never have to compromise on the quality of your mixers. Allow your fine gins, vodkas and rums to shine to their greatest potential.
To place your first order for these top quality drinks, contact Fever Tree today.
---
More information about Fever Tree Tonic Water & Mixer Drinks
Interview - Fever Tree Tonic Water & Mixers
When it comes to mixers to use with quality spirits, there should be one name to ask for … Fever Tree. A premium brand that uses only the most incredible ingredients and methods, each product stands beautifully on its own but also makes for the perfect complement to your favourite mixed drinks. Click here