Koala Karma Relaxation Drink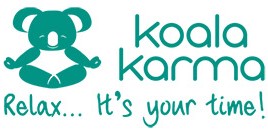 More Images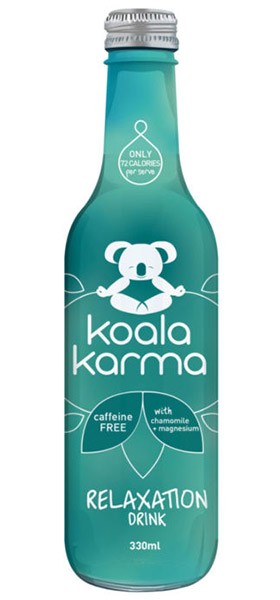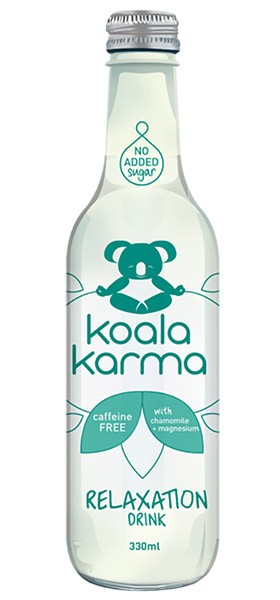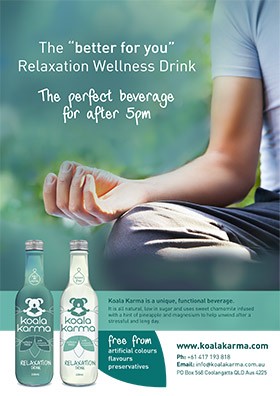 Koala Karma Relaxation Drink
Koala Karma is a relaxation beverage – the 'anti-energy drink' as they call it – and contains ingredients that help consumers to chill out and wind down.
Research has shown that people experiencing high stress and as a result, feeling drained and tired turn to energy drinks to cope. Unfortunately, the high levels of caffeine in these drinks actually increase anxiety instead of reducing it. Koala Karma helps people slow down, de-stress and relax.
Koala Karma's unique herbal combination, coupled with popular mineral Magnesium are the key ingredients to the product's effectiveness. There are two offering Koala Karma original and a sugar free option.
This delicious wholesale relaxation beverage is to relax after 5pm and also ideal for long plane flights, especially for anxious flyers, for those who spend their days feeling overly busy, rushed and overwhelmed.
Koala Karma was developed in Australia with experts in the field of nutrition and supplements. It has been designed for busy lifestyles, without the crash and burn associated with caffeine or sugar rushes which are common to most energy and full-sugar soft drinks. Low is sugar! No Caffeine
Ingredients
Passionflower extract – A plant native to North America, the passionflower has anti-anxiety and aphrodisiac properties. Helpful for some people to reduce restlessness, anxiety and nervousness.
Lemon Balm extract – Lemon balm has been used medicinally for centuries to; address sleep disturbances including restlessness and insomnia, reduce anxiety and promote a sense of calm, and alleviate digestive upset. It is widely known for its ability to promote sleep.
Chamomile powder – Reported to have antioxidant, anti-anxiety, anti-inflammatory, antihistamine and antispasmodic properties.
Magnesium – Maintains normal muscle and nerve function, maintains and stabilises heart rhythm and strengthens bones.
Koala Karma was a proud finalist in the 2013 Dubai Gulfood Awards, 2013 and 2014 Food Magazine Awards, Featured in World Beverage awards, Cheryl Stewart the creator of Koala Karma is one of the top ten finalist in Beverage Personality of the Year (Ranked 4th in the World), Top 5 Finalist in the The Big Product Pitch Awards, Finalist in the Australian Small Business Champion Awards. Also featured on the Today Show and Shark Tank.
Retailers
Give your customers a new, revolutionary choice in beverages. Koala Karma is the 'energy drink antidote' and consumers are already asking for it by name. Koala Karma's is a complimentary measure - for after energy drink consumption. Retailers will love the fact that there is now an additional beverage revenue from a product that won't cannibalise a consumer's original purchase, but will be an additional purchase on top.
Foodservice
Add Koala Karma to your beverages menu and be sure to educate your staff on its benefits so they can answer questions when asked by curious customers.
---
More information about Koala Karma Relaxation Drink
Gold Coast company exporting into the Middle East
12 months after exhibiting at Gulfood in Dubai, Gold Coast company Koala Karma and Mavella Superfoods has secured its first order into the middle east. Click here
Koala Karma, Australia's first relaxation beverage
There's a new kid in town and it's taking on the energy drinks market with a vengeance. Koala Karma, Australia's first relaxation beverage is showing consumers the way to greater focus and clarity, without the crash and burn associated with energy drinks. We spoke with co-creator Jaime Turner about Koala Karma's virtues. Click here