Pomona – coffee, powders, syrups and smoothies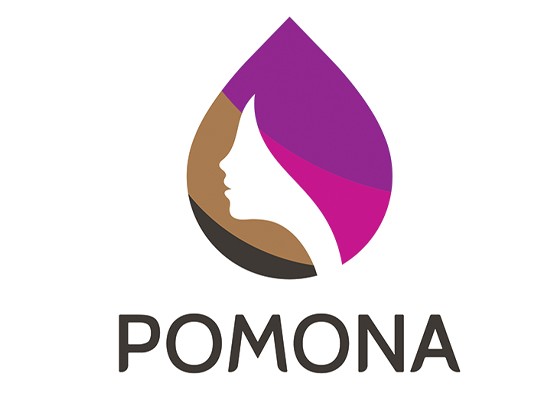 More Images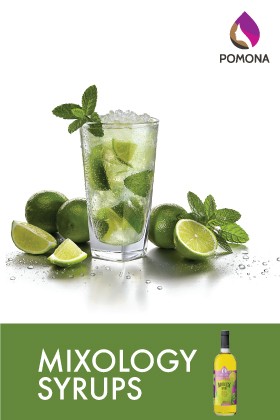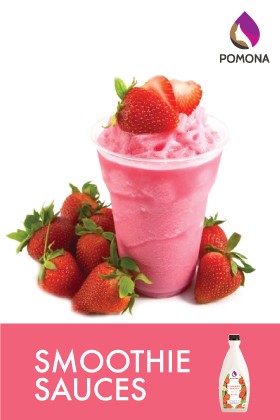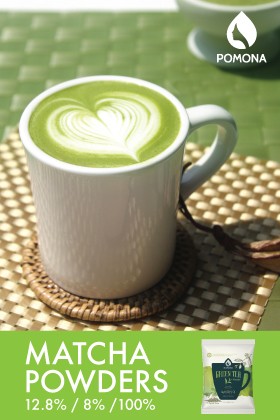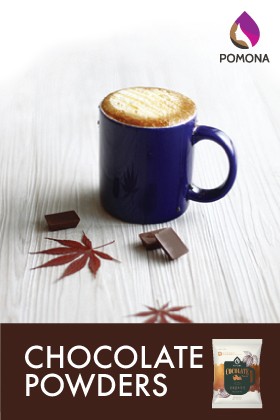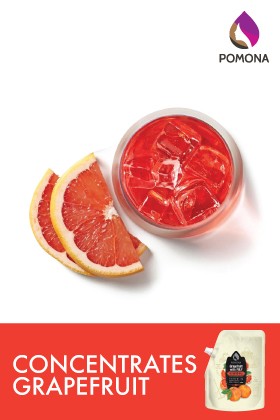 Pomona – coffee, powders, syrups and smoothies
Sweet Pomona - Total Beverage Solutions
Syrups / Sauces / Smoothies / Powders
Sweet Pomona is a wholesale supplier of beverage bases including flavoured coffee syrups, fruit syrups, smoothie sauces, chocolate sauces, milkshake sauces and powders. Their products contain no artificial preservatives and are made in high-tech facilities for the ultimate in food safety. All HACCP certified and OEM ready and new product development is welcomed.
Why choose Sweet Pomona?
Save on costs and provide better quality drinks to your customers.
In-house special menu developer who will provide menu for your café.
New posters are available every season for you to promote at your café.
Lots of recipes on offer.
High quality ingredients and appealing flavours.
Flavoured Syrups
Sweet Pomona offers a tantalising array of coffee syrups, fruit syrups and tea syrups to add variety and excitement to your beverages menu.
Coffee Syrups
Caramel, Vanilla, Hazelnut, Turmeric, Maple, Marron(chestnut)
Fruit Syrups
Apple, Lemon, Peach, Blue Curacao
Tea Syrup
Earl Grey Black Tea
Mixology Syrups
Pre-mixed mixology solution for easy mocktails and great cocktails in a second, with real fruit flavours. Perfect for iced drinks and hot drinks.
Mojito
Ginger & Lemon
Hibiscus
Pinacolada
Pulpy Green Apple
Smoky Earl Grey
Premium Powders
Dress up your drinks with these quality beverage powders.
Organic Green Tea Latte
Available in regular and premium quality: 8%, 10%, 12.5%, 100% (pure) concentration.
Chocolate Powder
A great harmony between sweet and bitter with rich cocoa.
White Chocolate Powder
Made from high quality cocoa butter.
Mint Chocolate Powder
Good balance with rich mint flavour and dark chocolate.
Taro Powder
Earthy flavour from mild and nutty taro roots.
Chai Powder
Delicate grind of a fine mix of spices.
Black Tea Powder
An excellent milk tea base with rich Earl Grey flavour.
Violet Sweet Potato Powder
Sweet and healthy, packed with vitamins and minerals.
Banana Powder
Sweet and fresh flavour of banana, perfect for special kid beverage menu.
Yoghurt Powder
Enjoy the sweet-sour taste of yoghurt.
Vanilla Frizzante
Rich vanilla flavour for iced drinks.
Gourmet Sauces
Use as a drizzle to line transparent cups and glasses. Ideal for hot and iced beverages.
Chocolate Sauce
Sweet, deep chocolate flavour.
Caramel Sauce
Irresistibly sweet caramel flavour with a pleasant aftertaste.
Vanilla Bean Sauce
Loaded with woody and smoky flavour and bits of vanilla bean.
Marron Sauce
The rich, deep flavour of chestnuts.
Organic Smoothies and Milkshakes
The taste of natural fruits, Pomona Smoothies are made of the highest quality fruits to create the freshest, most delicious smoothies and milkshakes you've ever tasted.
Strawberry, Kiwi, Mango, Blueberry, Citron, Raspberry, Lemon.
Concentrates
Up to 85% of real highest quality fruits for ades, ice drinks and hot drinks.
Grapefruit Concentrates
An organic concentrate of bitter and tangy grapefruit.
Calamansi Concentrates
VIsible calamansi pulps, a rich source of vitamin C.
Loose Leaf Tea
Earl grey Blueflower
Ceylon orthodox leaf infused with oil extracted from the bergamot fruit
English Breakfast
Curled leaf Asasam, rich short leaf Chinese Red
Silver Jasmine OG+
Silver tip young buds of Green Tea
Peace & Quiet OG+
Chamomile bulbs, rosebuds, lavender
Peppermint OG+
Green peppermint from Fayoum organic farms, just west of the Nile River
Egyptian Ice
Hibiscus, silver jasmine, ceylon orange pekoe tea
Masala Chai
Original masala chai granulated with Cut, Tear & Curl (CTC) method
Seasonal Drink Menu Consultations
Pomona offers seasonal new iced / hot drinks menus and available for free new menu consultations.
With Sweet Pomona's range of beverage additives, you can get creative and expand your beverages menu beyond customer expectations. Use them in desserts, iced drinks, hot and cold beverages and recipes. It is the way to become the best regional cafe. Taste Never Lies.
BENEFITS OF POMONA
COST EFFECTIVE

SIMPLE TO USE
PORTION CONTROLLED
NATURAL TASTE
FREE MENU CONSULTATION
To place your first order, contact Sweet Pomona today.