Preshafruit Cold Pressed Juices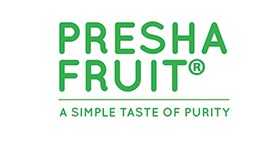 Preshafruit Cold Pressed Juices
We often hear "I love your juice". There is something uniquely different about Preshafruit, different to the mass market brands. People are surprised by the taste of this Aussie creation, that delights us! They are experiencing for the first time beautiful fruit Cold Pressed free from anything artificial and free from heat damaged. What you'll taste is an intensity of the flavor rarely captured - so crisp, so clean and so naturally delicious.
Other mass produced brands use reconstituted juice, add preservatives, heat pasteurize to extend the life, even add in sugar - it didn't taste like real juice.
The difference. Preshafruit is Cold Pressed which gently nurtures the juice from the fruit, filtering sharpens the taste by removing impurities and gives our juices a distinctive clarity. Cold Pressure (HPP) applied to the sealed bottle extends the shelf life without ever applying heat. Free from anything artificial – the taste is so clean, so pure!
Made here in Melbourne & 100% Australian owned, we hope you enjoy the natural taste of the fruits from our orchard growers.
Why stock Preshafruit Cold Pressed wholesale fruit juices for your customers?
"Best Apple Juice known to man or beast" Peter Reedman Facebook. View more positive postings from customers on Facebook.
Cold Pressed are the healthiest, cleanest, purest juices you can buy.
Our pioneering process - Cold Pressurising (HPP) extends the shelf life without every having to heat pasteurize (heat kills the taste & nutrients).
Nothing artificial, no added sugar, colour or flavours, no preservatives, no concentrates & BPA free.
Preshafruit is 100% Australian Owned & Made.
Customers associate the distinctive triangle bottle with quality.
The range
It's strikingly clean. A purity of flavour. It's crisp and vibrant to taste. It's amazingly fresh. It's goodness amplified, its Australian and it only comes from Preshafruit Cold Pressed.
Pink Lady.
Sweet. Balanced. Bold taste.
Break the seal and smell the aroma. It's light, it's fragrant, it's Pink Ladies. The taste is pure. Serve from a chilled bottle or over ice.
Size: 350mL. 1L. 2L
Granny Smith
Crisp. Tarty. Vibrant.
Sip, slowly. Allow the deliciousness of this popular flavour to be savoured. Love the zing, love natural. Taste & refreshment paired beautifully.
Size: 350mL. 1L. 2L
Apple & Raspberry
Sweet. Delicious, Rounded.
We give thanks to nature for combinations that compliment. The taste of Raspberry and Apple. It's wild, it's simple.
Size: 350mL. 1L
Apple & Strawberry
Sweet. Lovable. Fresh.
There is a reason Strawberries are heart shape. They will make you fall in love. A spectacular pairing – the tangy taste of apple is the perfect match for fresh strawberries. Add a little champagne.
Size: 350mL. 1L
Apple & Passionfruit
Tangy. Sharp. Tropical.
Feel the tingle, enjoy the chill. Apple & Passionfruit is beautifully refreshing. Clean, crisp, a little sticky on the lips. Mix in a little sparkling water.
Size: 350mL. 1L
Apple & Lemon
Sweet. Zesty. Balanced.
It's pleasingly tart. The fresh squeezed lemons blended with naturally sweet Apples – is light, thirst quenching. A different take on traditional homemade lemonades. Muddle some mint, add ice.
Size: 350mL. 1L
Valencia Orange
Fresh. Citrus. Sweet.
Valencia Oranges grown under the Australian sun. Golden drops – fresh, citrus, sweet. A lively scent with a tangy taste. A revitalizing start to your morning. Serve Chilled.
Size: 350mL. 1L
Pomegranate
Sweet. Dry. Slightly tart.
This fruit is magnificent. Such flavour from a little seed encased in a crimson coloured sac. Australian Pomegrantes from Pomlife - bold in colour, slightly sweet, beautiful to taste. 100% pure. A favourite of the bartender.
Size: 350mL
Blood Orange
Bitter. Sweet. Zesty
The blood orange dazzles, from the ruby flesh to the deep orange skin. Everything about this fruit is vibrant, from the intense aroma to the distinct taste. It's natural balance is sweet but also slightly bitter. Sicilian origins but proudly Australian.
Size: 350mL
Mango Smoothie
Sweet, bold, moor'ish
Australian Mango's blended to release a beautiful taste that screams summer.
Size: 1L
Preshafruit is proud to be FREE FROM heat treatment, preservatives, added sugar, concetrates, Sweetners, added colours/flavours & BPA
Chill temperature: < 5degrees
Contact Preshafruit Cold Pressed Juices.
Preshafruit Juices
Ever wanted to know what goes into making a bottle of your favourite Preshafruit juice? This video shows you the process that occurs to ensure you end up with the best quality product.
---