PS Sodas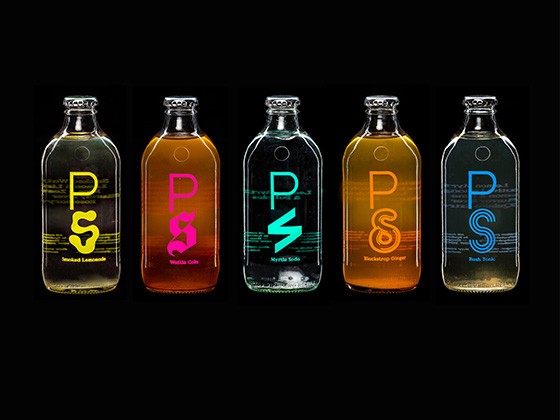 More Images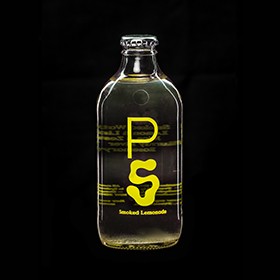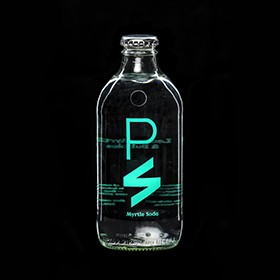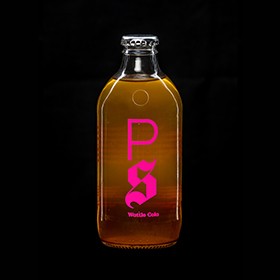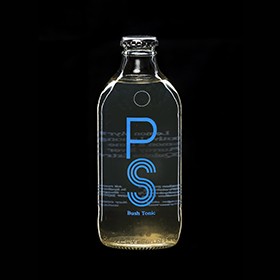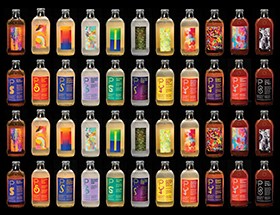 PS Sodas
Wholesale Soft Drinks Made with Local and Native Ingredients
An award-winning soda company that truly represents Australia. All natural, local and hand-made.
PS Soda does things a little differently. They've traversed the bubble-verse to bring you bubbles of the most extraordinary kind. Their lemonade is smoked, their cola is wattled and everything is made fresh by hand using local and native ingredients. Created by Time Out Sydney Bar of the Year PS40, the sodas were specially designed to complement a variety of spirits as well as a fabulous alcohol alternative in bars and restaurants. Choose PS Soda for mixed drinks, cocktails and non-alcoholic beverages that challenge the way you think about soft drinks.
The PS Soda range
Native and local ingredient sodas
PS Smoked Lemonade – Awarded Best Soft Drink winner at the 2019 Paris Cocktail Spirits Innovation Awards! Freshly pressed lemonade smoked by LP's Quality Meats in Sydney. Inspired by American southern states' grilled lemonade, we use lemon and lime juice and zest, rosemary, cane sugar and Murray River salt.
PS Wattle Cola – A cola that truly represents Australia. Zesty and spicy, toasted wattleseed provides a warm coffee and hazelnut flavour married with the usual suspects of cinnamon, star anise, nutmeg, coriander seed, lavender, citrus zests, vanilla, kola nut and cane sugar.
PS Bush Tonic – Combined botanicals from the bush: lemon myrtle and native lemongrass with lemon and lime zests, and quinine from Peruvian red Cinchona bark. With so many great Australian gins around, why not keep your mixer local too?
PS Blackstrap Ginger – Dry ginger? Meet rich ginger. Rich, spicy and citrusy. Made with Australian ginger, pimento, blackstrap molasses, citrus, Murray River salt and cane sugar. When you have a Dark 'n' Stormy in a bottle, who needs the rum?
PS Myrtle Soda – A refreshing soda water with a hint of lemon myrtle. No sugar, acids or preservatives. Keep it simple, stupid!
Seasonal native and local ingredient sodas
PS Soda also releases seasonal flavours such as Prof. Pepperberry using native mountain pepperberry, cassia, juniper, cardamom, nutmeg, allspice, birch, ginger, molasses, liquorice root, coriander seed, sarsaparilla and lemon zest. See the company's brochure for other flavours.
Contact PS Soda if you have any crazy, wonderful soda ideas. PS custom designs limited edition sodas for clients. Past collaborators include Never Never Gin, Seedlip, Glenffidich, Mr Black, Young Henry's and cocktail bar Scout, for whom PS produced a Green Ant flavoured soda.
Retailers
Surprise your customers with a range of outstanding Australian sodas made from local and native ingredients. The exquisite flavours are sure to tempt customers into trying more than a few different drops. Stock them in your supermarket, delicatessen, tourism outlet, health food store, market stall or convenience store.
Foodservice
Turn cocktails on their head and create new, exciting menu items with PS Soda's lively range, made with fresh local and native ingredients. Ideal for bars, cafes, restaurants, art shows, hotels and anywhere that consumers demand next level beverage options.
For more information or to place your first order, contact PS Soda today.
---
More information about PS Sodas
Interview - Thor Bergquist - PS Sodas
Soft drinks were never like this! Never mind the gorgeous bottles, it's what inside that counts. The award-winning range of flavoured sodas from PS Soda includes such out-there options as Bush Tonic, Blackstrap Ginger and Wattle Cola. We spoke with Thor Bergquist, 'Director of Bubbles' and discovered a whole new taste sensation. Click here
PS Soda Product Brochure
View the PS Soda Summer 2020 brochure. Click here