Rebel Kitchen Coconut Mylk
More Images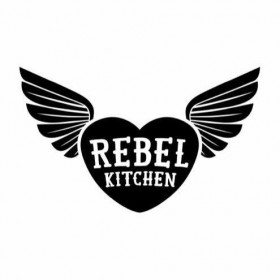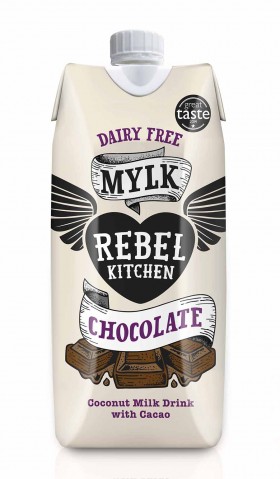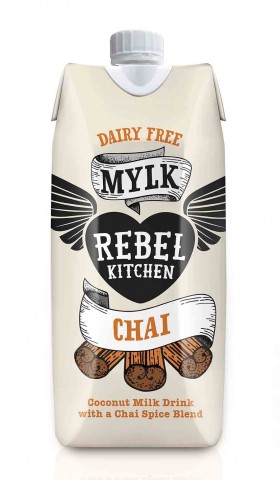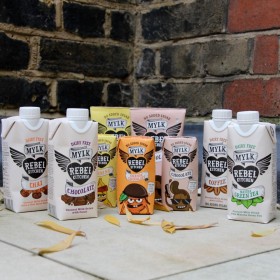 Rebel Kitchen Coconut Mylk
As the Paleo, vegan and dairy-free movements gather steam, it's reassuring to know that Rebel Kitchen is 'keeping it real' and making dairy free coconut mylks with simple ingredients direct from nature. Perfect for on-the-go snacking or to enjoy before or after workouts, Coconut Mylk is available in four delicious varieties: Chocolate, Coffee, Matcha Green Tea and Chai. Plus, there are three kids' favourites: Chocolate, Banana and Chocolate Orange.
Why the Y?
No, it's no typo. The 'y' in Rebel Kitchen's 'mylk' means it's not from cows but coconuts and it's 100% dairy free.
Organic coconut milk
Somerset spring water
Sweetened naturally with organic date nectar
Absolutely no nasties
Vegan approved
Paleo approved
Dairy free
Gluten free
Nut free
Soy free
No refined sugar
No unnecessary or artificial additives
Rebel Kitchen shakes things up so people can get excited about real food. Rather than promote negative, scary messaging about foods, they are proactive about producing beautiful coconut milks. They simply use ingredients that are available in nature and package them up for convenience with as little intervention as possible.
Chocolate Coconut Mylk
Made with real cacao and date nectar. It's your new chocolate milk fix, but healthier!
Coffee Coconut Mylk
A shot of real coffee and sweetened with date nectar, this one can be enjoyed for breakfast or whenever a coffee would go down well.
Matcha Green Tea Coconut Mylk
Gorgeous matcha green tea powder gives Green Tea Mylk its characteristic colour and flavour. Sweetened with date nectar.
Chai Mylk
Comforting and flavoursome, Chai Mylk is sweetened with date nectar and combines the luscious spices cinnamon, cardamom and turmeric.
Kids' Range
Chocolate Mylk
Pack a Chocolate Mylk in school lunches or serve for afternoon tea. Better keep plenty of stocks on hand for those high energy days.
Banana Mylk
Sweetened with date nectar and flavoured with real crushed banana and cacao, kids will go bananas for one of these every day!
Orange Chocolate Mylk
Orange oil is the secret ingredient that gives Orange Choc Mylk its yummy flavour. Cacao gives it a nice chocolatey taste too.
Available in 12-packs so you'll always have plenty of Rebel Kitchen Coconut Mylk on hand, the range offers convenience as well as a superb, healthy alternative to over-sweetened, over-processed and over-refined flavoured milks.
Retailers
Rebel Kitchen Coconut Mylk will be a sure-fire winner with your health-conscious customers, particularly if they're looking for a dairy free alternative to cow's milk. Show off its Paleo, vegan and gluten free credentials too when positioning in store. Perfect for delicatessens, supermarkets, health food stores, gyms, Crossfit studios, fitness centres and sports clubs.
Foodservice
Be ready when your Paleo, vegan and dairy-free customers ask what's available. Having Rebel Kitchen Coconut Mylk in the fridge ready to go will delight your customers and they'll be back for more
To discuss your requirements or to place your first order, contact Rebel Kitchen today.
---
More information about Rebel Kitchen Coconut Mylk
Interview - Rebel Kitchen
As the dairy-free trend picks up pace, it's interesting to see what kind of creative products are emerging. One clever company now offers a range of delicious coconut 'mylks' made to please the tastebuds of children and grownups alike. We spoke with the crew at Rebel Kitchen Australia and discussed how their products fit into a paleo, vegan and dairy-free diet. Click here