Satisfine Foods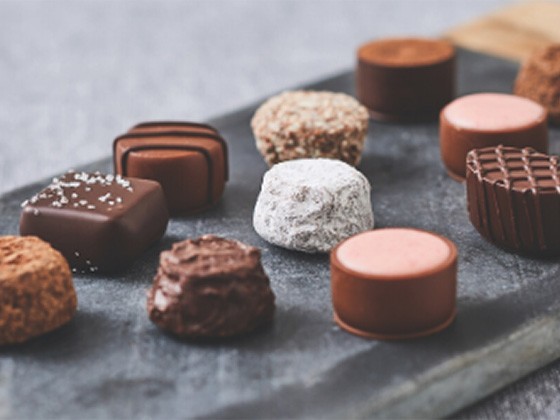 More Images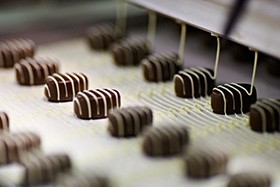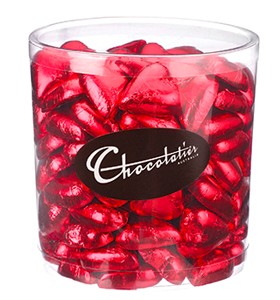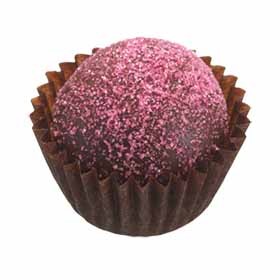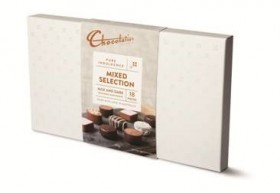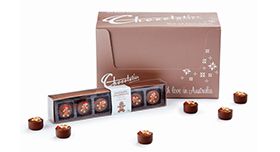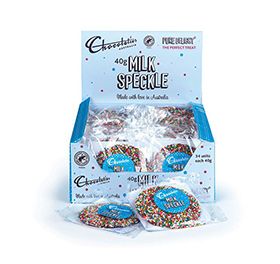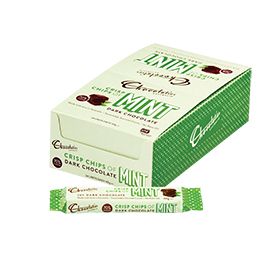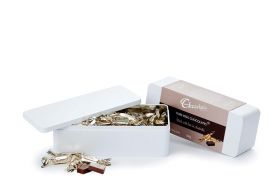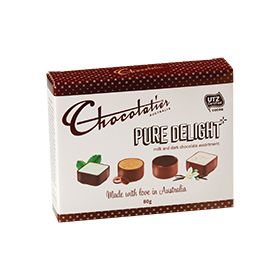 Satisfine Foods
Chocolates, Jellies, Rocky Road and Fudge
Satisfine Foods has been a supplier of chocolates and confectionery for 15 years, delivering weekly to retailers and foodservice businesses throughout Sydney and broader New South Wales. Their range encompasses all manner of delectable chocolates, fudge, rocky road and jellies, some of which are handmade with great care and attention to detail. You'll find everything from tasty treats for children to chocolates and truffles so enchanting that they simply beg to be consumed! Satisfine Foods' confectionery is packaged for freshness to ensure the perfect experience for your customers every single time.
Clients can count on top quality, excellent presentation, a wide variety of packaging formats and an evolving range of products that will keep your customers coming back for more.
Chocolates
Chocolatier
Premier chocolate producer Chocolatier offers the finest truffles, pralines, Easter eggs and chocolate novelties. They proudly combine traditional European style products with Australian expertise and flair. The range consists of a seemingly endless variety of seasonal chocolates, loose gourmet chocolates, gift boxes and hospitality-specific products.
Colourful, foil covered chocolates, including hearts for all occasions – Ideal for weddings, christenings, engagements, Valentine's Day, corporate colours, pillow turn-down chocolates and so much more.
Beautifully handcrafted pralines –These have to be seen to be believed and are available in an exciting selection of shapes, flavours, fillings and styles. Products include Cookies & Cream; Mud Cake; Flower Pot; Mint Delight; Short Black; Carousel; Warm Continent, Cherry Liqueur, Butterscotch cup & many more.
Truffles – Choose from Kahlua; Raspberry; Peanut Butter; Blood Orange; Fruits of Passion, Chocolate Brownie, Champagne and so many more options.
Dark, milk and white chocolate products.
Beautifully presented gift boxes, trays and tins – No matter who the gift is for, there is a product that will be absolutely perfect.
Easter eggs and gift packs – Bunnies and eggs.
Fairtrade chocolate – Chocolate with a conscience.
Novelty chocolate animal figurines – Adorable and delicious!
Bulk wrapped chocolates – Many different colours to choose from.
Chocolate cups – Create spectacular desserts to impress customers and guests.
Rocky Road
Everybody loves rocky road but everybody has their own opinion on what it should contain to satisfy their taste preferences. Luckily, Satisfine Foods offers wholesale rocky road products that are sure to delight.
Boston Bakehouse Rocky Road Slice.
Gran's Fudge
Amazing Gluten Free Fudge, with a range of flavours like Salted Caramel Bites, and English Toffee Bites.
Jellies
Chocolatier presents their range of colourful, sublime Handmade Jellies in Lemon; Lime; Orange and Raspberry. Covered in granular sugar, they sparkle like diamonds and provide the perfect squishy indulgence for jelly lovers.
Caterers Packs
Satisfine Foods offers some excellent Caterers Packs for caterers looking for convenient, delicious and attractive Petit Four options.
Retailers
There is something to suit every taste, budget and occasion at Satisfine Foods. Sell individual chocolates from your cabinet or stock an ever-changing range of boxed or packaged chocolates. With fudge, jellies and rocky road also on offer, you can be sure that you'll cater to all your discerning customers.
Foodservice
Expect nothing but the best from Satisfine Foods. Your customers will adore the range of chocolates, jellies, rocky road and fudge as part of your dessert offerings, a confectionery buffet, hotel turn-down service or complimentary provisions.
To discuss the enormous range of wholesale chocolates and confectionery and which products would be ideal for your particular business, contact Satisfine Foods today.
---
More information about Satisfine Foods
Satisfine Foods Christmas Catalogue 2021
NSW and ACT Foodservice and Food Retailers - Browse the Christmas catalogue and get your Xmas orders in early! Click here
Interview - Mark Lenga - Satisfine Foods
Finger food is notoriously fiddly to make, and when you have large numbers to cater for, it can seem like a burden that's not worth the trouble. Mark Lenga, General Manager or Satisfine Foods has the answer, one which may show you that outsourcing can save you in myriad ways. Click here
New warehouse for Satisfine Foods
Mark Lenga, MD of Satisfine Foods takes us through their new, custom built warehouse.
---