Seco Sparkling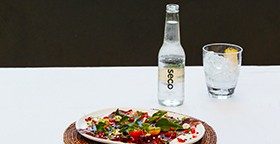 More Images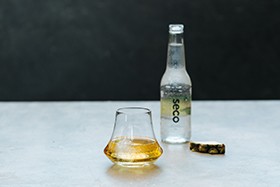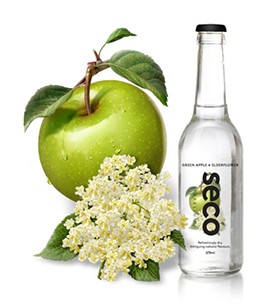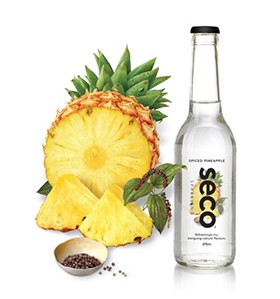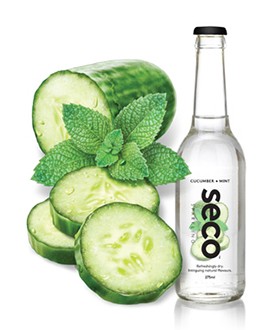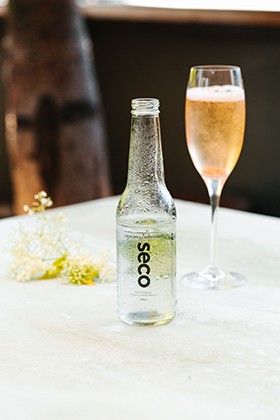 Seco Sparkling
Premium Non-Alcoholic Beverages
Seco Sparkling premium non-alcoholic beverages offer a unique and sophisticated alternative to the standard soft drinks list - a refreshingly dry, low sugar, all natural beverage in a range of unique and intriguing flavours. These are drinks that people want to be seen holding – that's why you need to stock them.
Formed by a group of passionate hospitality professionals, Melbourne-based Seco Sparkling curates refreshingly dry natural beverages that add flair and sophistication to dull soft-drink ranges in bars, restaurants, cafes, events and retail outlets. Teaming up with an executive chef – with more than 30 years' experience in 5-star hotels and restaurants – the team developed flavour combinations specifically to pair with food. This enables you to offer a range of intriguing choices to health conscious customers looking for a low calorie or non-alcoholic beverage to compliment their meal. Flavours will also be added as seasons change.
All Seco Sparkling flavours taste great on their own but can also be mixed with spirits or used to create exciting cocktails for a truly refreshing tipple.
The directors recognise and celebrate the power of good food and drink as a social connector and believe they have created something unique that the market is truly ready for.
The range comprises:
Green Apple & Elderflower
SIP…
crisp and sharp, balanced with mellow floral overtones.
PAIR…
with roasted white meats, fresh salads.
MIX…
with brandy, in Champagne cocktails and apple whiskey sour.
Cucumber & Mint
SIP…
dry and crisp, the ultimate refresher. Perfectly ripe cucumber balanced by fresh garden mint.
PAIR…
with ceviche, fresh seafood and salads.
MIX…
with gin, vodka, white rum, white wine spritzer and Pimms.
Spiced Pineapple
SIP…
refreshingly tart with a touch of spice.
PAIR…
with Thai salads, marinated BBQ meats, Mexican or yum cha.
MIX…
with white rum, spiced rum, Long Island Iced Tea, Mai Tai, Malibu.
If you want to offer the very best in soft drink sophistication, you need to offer Seco Sparkling.
To discuss your requirements or place your first order, fill in the contact form today.
---
More information about Seco Sparkling
Interview - Richard Lawson - Seco Sparkling
Seco Sparkling is an innovative non-alcoholic drink that is carving its own niche in the boutique beverages space. Made with all-natural flavours and designed to be as Insta-worthy as it is infinite-ly drinkable, Director Richard Lawson tells us it's the new 'it' drink for trending hospitality venues. Click here