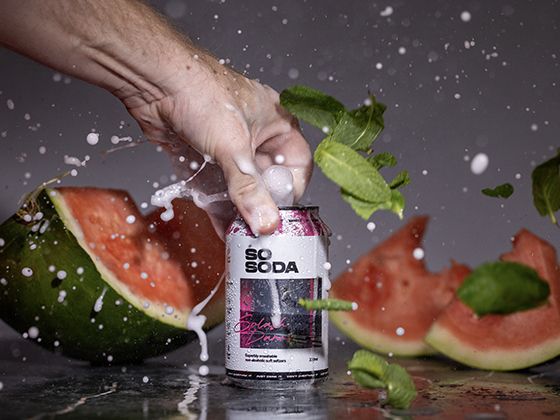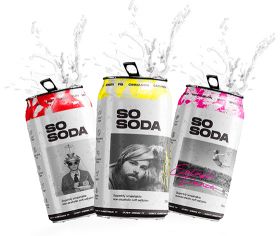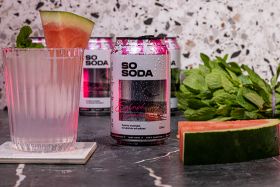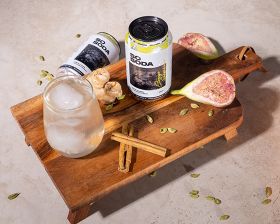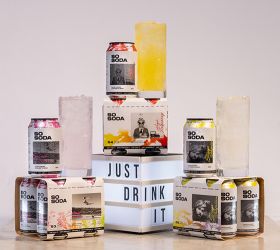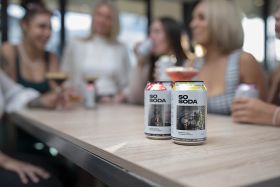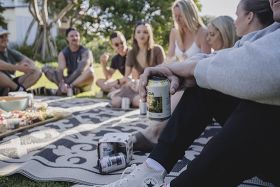 SO SODA
SO SODA
Soda is for kids.. SO SODA is for adults.
Welcome to So Soda, a sophisticated beverage option designed for adults, with full flavour profiles with a unique twist. Crafted with a careful balance of low calorie and real flavour, they contain no nasties or sweeteners, low sugar, no alcohol and are vegan friendly and gluten free.
Not just for the non-drinkers or designated drivers, So Sodas are made for all occasions at all hours of the day.
The creators of So Soda were determined to develop a great-tasting, low-calorie, refreshing beverage that was made for the adult palate, with balanced sweetness and mouthfeel. And that you would be proud to have in hand at any social occasion. The answer is So Soda, a FOMO-killing sparkling drink that's so smashable, it leaves you wanting more.
Australian made and owned
Vegan
Gluten free
Preservative Free
Alcohol-free
Low-calorie
Carbonated (bubbly)
Versatile as a mixer (if so desired)
Adult flavour profiles
The range
Made for any occasion at any time of the day. You can drink So Soda straight, mixed or simply garnished with your favourite fruits. Add your favourite spirit and ice and you've got yourself a delicious drink.
Splash Dance – A watermelon mint spritz you can dive bomb into with joy. Its sublime finish has a Prosecco-flavoured buzz. Just 63 calories per serve.
High Frequency – Lose yourself in citrusy yuzu beats and vodka-flavoured finishes, but without the hangover. It's got a chilli twang, just a gentle hum, but enough to bring the heat … a bit. A mere 64 calories per serve.
Strange Bedfellows – Just like pizza with pineapple, this one has a following all its own. It blends ginger, fig, cinnamon and cardamom to create a distinctly grown-up beverage with a spicy vibe that will tempt you over and over. Just 68 calories per serve.
Retailers
So Soda's adult sodas bring sophistication to the world of soda. Your customers will love having the option to purchase a product that is not loaded with artificial sweeteners, is low calorie, refreshingly bubbly, and non-alcoholic. Stock So Soda in your supermarket, convenience store, health food store, gluten free outlet, bottle shop or deli.
Foodservice
So Soda is vegan, gluten free and contains no nasties and no artificial sweeteners. This ticks the boxes for so many consumers, and the fact that it's non-alcoholic (but alcohol can be added to it), makes it even more compelling. Serve So Soda in your bar, café, restaurant, day spa, pub, pizzeria or other foodservice establishment and watch your customers ask for it by name next time.
For more information or to place an order, contact So Soda today.