Soda Press Co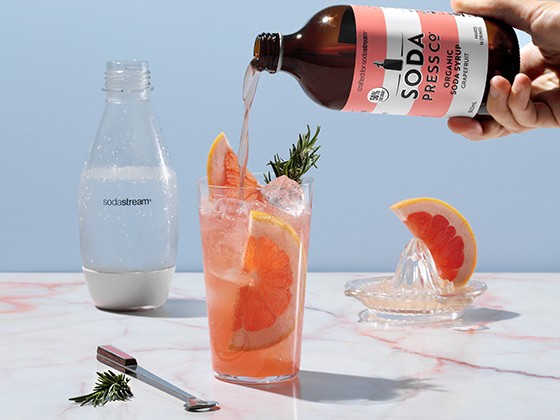 More Images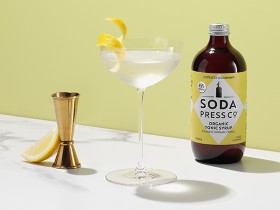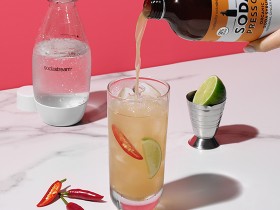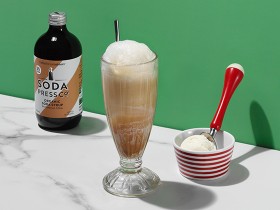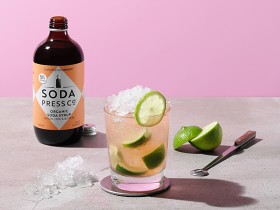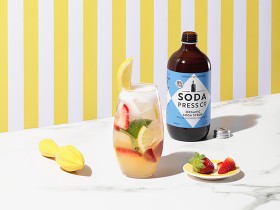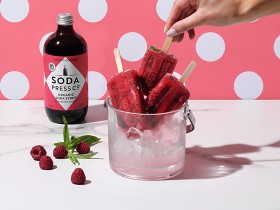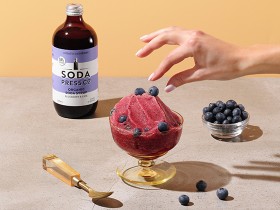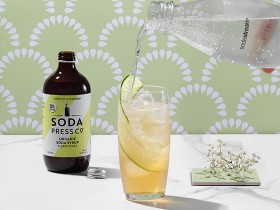 Soda Press Co
Mouth-Wateringly Good, Wholesale Organic Soda Syrups
Frustrated by a lack of innovation around soda beverages, the multi-award-winning Soda Press Co formed a brains trust to create a premium organic alternative with half the sugar! They went a step or two further so their products are plastic-free and recyclable. So, not only are they helping to make beverages better, tastier and healthier for you, they're being kinder to the planet.
Soda Press Co confesses to being 'OCD' in everything they do. It's what makes their product so spectacular. Their inspiration comes from the good old days, when foods and drinks were made solely with fresh, natural ingredients, with pride and integrity. they source premium, organic fruits and ingredients and apply the best of old and new innovations, to craft their range of certified organic soda syrups and kombucha concentrates.
Nothing done by halves (unless it's sugar)
Bursting with the flavour of real, organic ingredients
Half the sugar of regular sodas
Certified organic ingredients
Nothing artificial
Non-GMO
Vegan
No stevia
Gluten free
Bottled in recycled glass
Multi-award-winning
Plastic free, 100% recycled and recyclable glass
Wholesale Low Sugar Soda Syrups
At last, you can serve up and enjoy reduced sugar sodas, cocktails, popsicles and slushies with all-natural, organic soda syrups. You can even pour them over ice cream or add them to recipes.
Old Fashioned Lemonade – The famous classic, with a twist. It's citrusy, with a dash of blackcurrant and cranberry extract.
Raspberry & Mint – Luscious raspberry juiciness with the sassiness of mint. Summer vibes in a glass.
Classic Indian Tonic – A blend of uplifting botanicals and citrus, a touch of burnt bergamot peel and the natural bite of quinine, sourced from the Fever Tree. Winner at the 2018 International SIP Awards in Los Angeles.
Blueberry & Lime – Blueberry becomes an unlikely hero thanks to its partnership with zesty lime. Think crisp berry notes and a crisp tart finish.
Ginger Ale – The crisp, spicy taste of fresh ginger enhanced with vibrant citrus notes, all without the cloying over-sweetness of too much sugar. Winner of the Platinum award at the 2019 International SIP Awards in Los Angeles.
Pink Grapefruit – Treading a fine line between sweet and tart, aromatic pink grapefruit takes your tastebuds on a playful journey. Winner of the Platinum award at the 2018 International SIP Awards in Los Angeles.
Lemon, Lime & Bitters – The classic combo of ingredients with the perfect balance of sweetness, bitterness and zing. Winner at the 2020 International SIP Awards in Los Angeles.
Elderflower – Crafted from hand-plucked organic elderflowers, its flavours are subtle, floral and herby. Winner of the Platinum award at the 2020 International SIP Awards in Los Angeles.
Organic Cola – It's cola without the dark side; low on caffeine and devoid of the acidity found in regular colas. Mix it with your favourite spirits or simply pour over ice.
Retailers
Soda Press Co's soda syrups can be used with SodaStream to make sparkling beverages at home with half the sugar of regular syrups. Offer taste tests, create brand displays alongside glassware, spirits and SodaStream products. Ideal for delicatessens, bottle shops, fine food halls, department stores, greengrocers, independent grocers, homewares outlets and electrical retailers.
Foodservice and hospitality
"We press. You pour." Soda Press Co takes all the complications out of crafting a lush, fruity beverage. Starting with the freshest, realest ingredients, omitting half the sugar of regular sodas and infusing each variant with carefully selected aromatics, every bottle contains magic waiting to happen.
One bottle of syrup makes around 16 drinks. Your Mixologist will adore the versatility and selection of flavours. Rev up your beverages menu with new and exciting options including cocktails, mocktails and slushies. Choose Soda Press Co syrups for your mixed drinks. Your customers will notice the difference in quality, flavour and aroma.
To find out more about this next-level soda brand or to place an order, contact Soda Press Co today.
---
More information about Soda Press Co
Interview - Cam - Soda Press Co
Soft drinks were never this smart! When we spoke with Cam, Founder of Soda Press Co, we had no idea how much thought, passion and pride had gone into these soda syrups and kombucha concentrates! Click here