Spice & Co.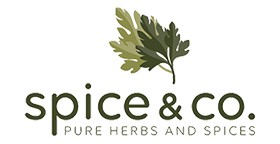 More Images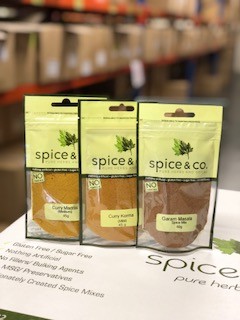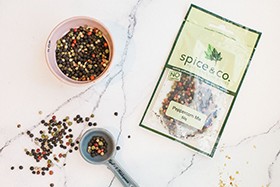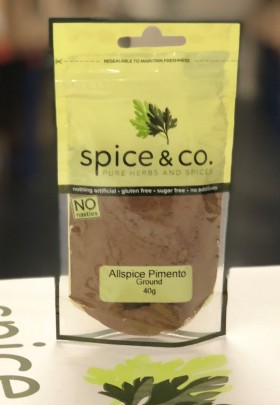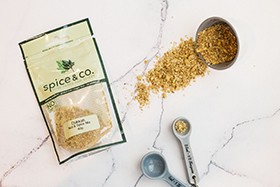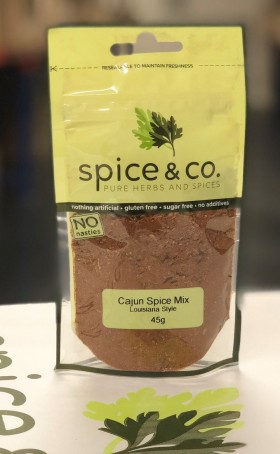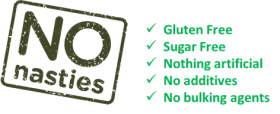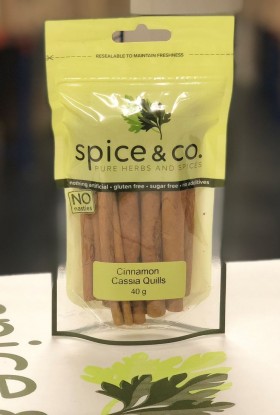 Spice & Co.
Wholesale Herbs, Spices, Spice Mixes and Rubs
As seen on MasterChef!
Spice & Co. offers an extensive array of pure herbs and spices in resealable sachets, blended and packed in Australia. Everything is entirely natural (no nasties), no artificial additives, fillers, MSG, anti-caking agents, fillers or extenders, just pure, fresh, fragrant herbs and spices. Spice & Co. is the brand of choice for MasterChef and has been used in the competition kitchens every season since 2012.
Guaranteed freshness
Small batch runs ensure that all product is turned over promptly. That means you can count on guaranteed freshness and fragrant herbs and spices you'll be happy to sell or serve to your customers. Spice & Co.'s Sydney facility is fully HACCP accredited for your peace of mind.
Chef Developed
Owner and Chef Mike Tafe develops the recipes for Spice & Co.'s spice rubs and takes pride in producing gluten free, vegan, sugar-free blends that contain no fillers, flavour enhancers, MSG or artificial additives.
Wholesale herbs and spices
The following is an indicative list of the herbs and spices available from Spice & Co's 80 + lines. If you are looking for additional products, please make contact with them.
Allspice – Ground, whole, seeds
Baharat Spice Mix
Basil Leaves
Bay Leaves
Cajun Spice Mix
Caraway Seeds
Cardamom – Ground, pods
Cayenne Pepper
Celery Seed
Chillies – Crushed, ground, whole
Chinese Five Spice
Cinnamon – Ground, quills, sticks
Cloves – Ground, whole
Coriander – Ground, seeds
Cumin – Ground, seeds
Curry Korma
Curry Madras Mix
Dill Leaf Tips
Dukkah Egyptian Mix
Fennel Seed – Ground, seeds
Fenugreek Seeds
Garam Masala
Garlic Granules
Ginger Ground
Greek Herb & Spice Mix
Harissa Mix
Italian Herb Mix
Juniper Berries
Kaffir Lime Leaf Dried
Lavender
Marjoram Leaves
Mexican Spice Mix
Mint Leaves
Mixed Herbs
Mixed Spice
Moroccan Spice Mix
Mustard – Ground, brown seeds, yellow seeds
Nigella Seeds
Nutmeg – Ground, whole
Onion Flakes
Oregano Leaves
Paprika – Hot, smoked, sweet
Pepper – Black cracked, whole, ground, white ground, white whole
Peppermill Mix
Peri Peri
Pine Nuts
Poppy Seeds
Rosemary Leaves
Saffron Threads
Sage Leaves
Sea Salt
Sesame Seeds – Black, white
Sichuan Pepper
Star Anise
Sumac Ground
Tarragon Leaves
Thyme Leaves
Turmeric Ground
Vanilla Bean
Zaatar Spice Mix
Retailers
Stock a brand of wholesale herbs and spices that you can trust. Spice & Co. takes great pride in the quality and integrity of their product so you can also feel proud to offer them to your customers. Spice & Co is 100% Australian owned and operated and exclusive to Independent Retailers.
For more information or to place an order, contact Spice & Co. today.