The Brew Story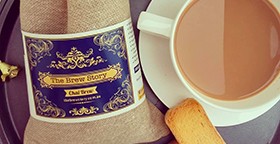 More Images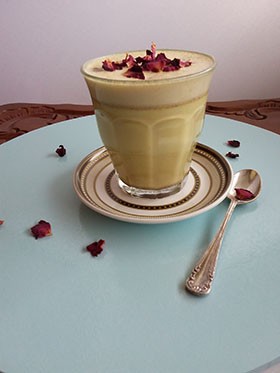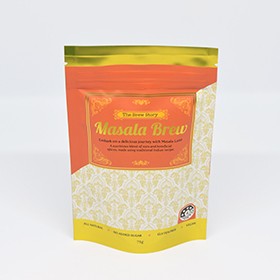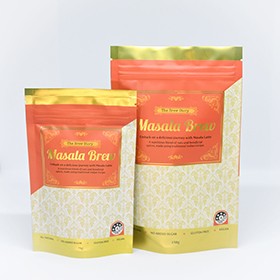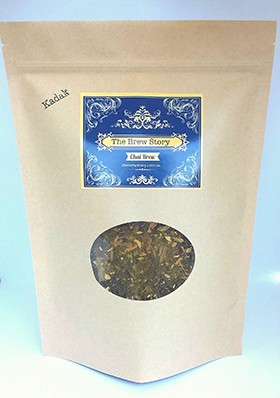 The Brew Story
Fine Wholesale Chai Latte Blends with Authentic Indian Flavours
The Brew Story's products are crafted with the freshest possible ingredients sourced from highly trusted tea and spice merchants. Each blend is a high-quality creation of expert flavour, colour, aroma and feel. Chai brings British tea-time rituals together with Indian spices and warm hospitality to deliver an experience that celebrates the best that both cultures have to offer. The company's Master brewer, Manasi revels in the opportunity to share family recipes with Australian consumers.
Quality ingredients from trusted merchants
Expertly blended for an authentic chai experience
Easy to prepare
Nutritious blends of tea, spices and herbs
Why chai?
Foodservice businesses add extra dollars to the till thanks to chai products. In the afternoon or late at night, customers are often looking for something to treat themselves but coffee may be off limits. Thanks to The Brew Story, you can offer your customers something truly memorable and delicious.
Although the chai latte is not an authentic Indian product, Manasi embraces the fact that Australians have a different palate and encourages consumers to enjoy her products the way they like them. The Brew Story's products make it possible for you to take your chai the authentic Indian way, or to brew them up in a contemporary latte format and enjoy just the way you prefer.
The range
Kadak (Strong) Chai Brew
When tea time calls for a more profound brew, spicy Kadak (strong) is just the ticket. It's a masala chai that you simply won't find anywhere else. The layers of well-balanced spices provide a pleasant, piquant kick and an after-taste that lingers beautifully.
Revel in the mysterious aromas, reminiscent of walking in an Indian spice shop. The tiny pearls of whole loose leaf black tea are blended with twelve whole spices including cinnamon, cardamom, star anise, ginger, fennel, liquorice and turmeric. Enjoy Kadak Chai Brew as a nourishing tea or with syrup-based desserts, cakes, pakoras or chicken wings.
The Brew Story's Kadak Chai can be brewed perfectly on a coffee machine efficiently to deliver the authentic Indian flavour in a timely fashion.
Masala Brew
The Brew Story's Masala Latte knocks the turmeric latte off its perch. It features the wonderful properties of turmeric too but is also infused with powdered nuts, dried rose petals and other delectable spices including cinnamon, cardamom, nutmeg and saffron. It is a fragrant, pretty blend loaded with health benefits and feel-good flavours.
Masala Brew is a captivating concoction that delivers a bright yellow beverage and can also be used as a sprinkle over porridge, pancakes or French toast. Add it to cakes, desserts, protein shakes, ice creams and gluten free goodies. Children love it as a warm milk drink and it's excellent as a night-time soothing drink for little ones and grown-ups alike.
The blend is gluten free, caffeine free, vegan and vegetarian friendly. It has no added sugar or any artificial flavourings, additives or colours.
Retailers
Offer your customers the opportunity to enjoy real, authentic Indian chai flavours, the way they want to. They can drink them at home either as a chai tea or a chai latte or add them as ingredients to other recipes. Serve up tasting samples and position with complementary products such as tea wares, linens or other food products that pair well.
Foodservice
The Brew Story's expert chai blends make it easy for you to serve authentic Indian chai beverages to your customers. Fresh, premium and beautifully aromatic, each blend will deliver a memorable experience at tea time. The Brew Story has designed their products to work well on coffee machines to cater in a fast-paced foodservice environment.
To find out more or to place your first order, contact The Brew Story today.