The Fix: Cold Pressed Juice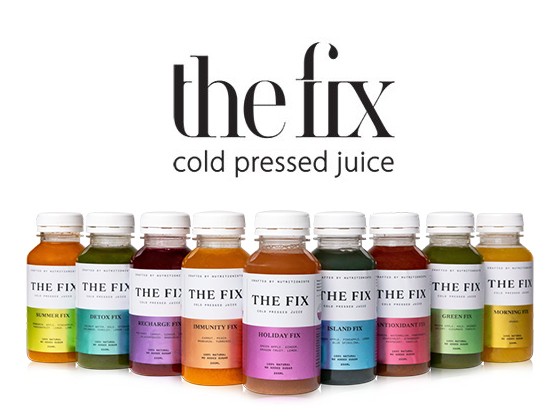 More Images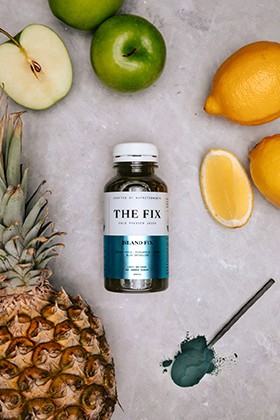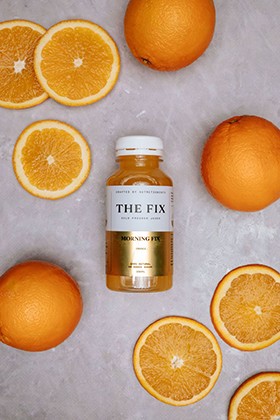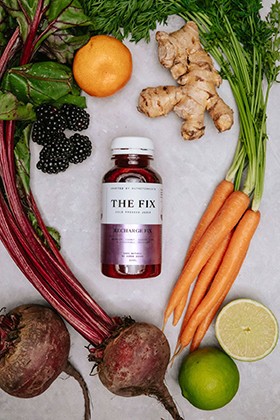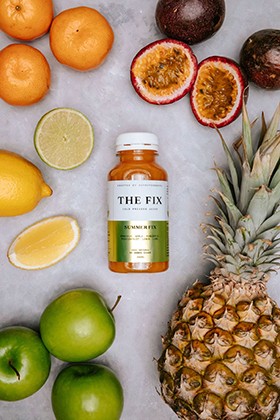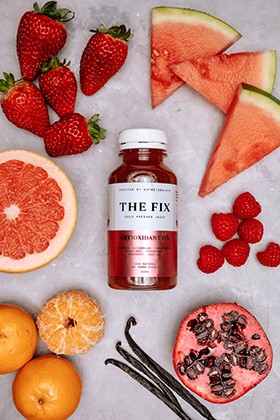 The Fix: Cold Pressed Juice
Here at the Fix, we are 100% Australian family owned with a passion to produce the best product possible, so you and your customers can enjoy a quality cold pressed juice. For cafes wishing to sell fresh juice who are stressed or dissatisfied with the costs, mess and waste associated with making their own juices, our juice is the premium, high end, fresh cold pressed juice that your customers deserve.
Once our delicious juice is cold pressed and bottled, then the juice goes through a NON thermal process called High Pressure Pastuerization. Imagine giant vats, these are filled with cold water and that water is pressurised to 6000 bar. Compare a car tyre at 35PSI, the HPP water is pressurised to 70,000 PSI.
Microbes and pathogens cannot live in this high-pressure environment. This amazing process gives us an 84-day shelf, retains the precious nutrients from the raw fruit and veggies and we never have to add preservatives.
Our Pressed Juice
Our brand is uniquely focused on emotional well-being and plant-based nutrition.
Cold pressed from whole fruits and vegetables sourced from local suppliers.
12-week shelf life for juices
HPP is a non-thermal (no heat treatment) method of giving shelf life, retaining nutrients, and killing of microbes/pathogens that cause spoilage. It is an advanced natural alternative to chemical and thermal pasteurization as it is environmentally friendly and keeps in all the flavour and nutrients. The intense heat of traditional pasteurisation kills nutrients especially vitamin C which is destroyed above 40 degrees C.
Below is a brief overview of each juice, we hope you love them!
The range
Antioxidant Fix – Mandarin, watermelon, pomegranate, strawberries, raspberry, vanilla.
Summer Fix – Mandarin, apple, pineapple, passionfruit, lemon, lime.
Immunity Fix – Mandarin, carrot, peach, turmeric.
Recharge Fix – Beetroot, carrot, mandarin, ginger, blackberry, lime.
Green Fix – Apple, Spinach, cucumber, celery, kale, parsley.
Detox Fix – Coconut water, spinach, cucumber, celery, kale, parsley, lemon, lime.
Holiday Fix – Apple, ginger, lemon, dragon fruit.
Island Fix – Apple, pineapple, lemon, blue spirulina.
Morning Fix – orange juice
All our juices are available in grab n go 250ml and food service 1 litre and 5 litre bladders.
White Labelling
Are you looking for a company to manufacture and packaged your own juice?
With the facilities to produce any quantity from 1 litre to 100's of litres, with access to any ingredients you require, the combinations are endless. The benefit for you is you can focus and invest your time and money on marketing and selling your brand and let us take care of the manufacturing.
Custom Blends
Are you a cafe, restaurant, or any other company looking to outsource your juice production to save you time and money?
Are you selling at markets and want to ease your work load?
Are you a restaurant or cafe looking to save time and staff costs but still want a custom product?
We can manufacture any combinations and supply to you in bottle or bladders for you to re package and sell. From straight flavours to blends, our facilities can produce any combination you require with most ingredients.
We handle all the logistics from start to finish.
Retailers
Stock The Fix juices for your health-conscious customers who prefer not to compromise on quality. Made with local ingredients using processes that retain maximum enzymes and nutrients, every juice has its own wonderful benefits and flavour.
Foodservice
Ideal for all type of cafes, retail stores including grocery stores and healthy food stores, wellness retreats, day spas, restaurants, bed & breakfasts, hotels and more. Be ready with top quality, cold pressed juices for your customers to purchase with gratitude.
To discuss your requirements, find out more or to place your first order, contact The Fix today.