The Grove
More Images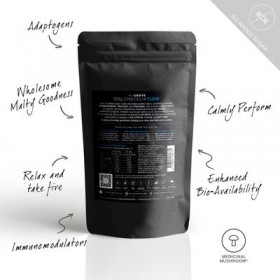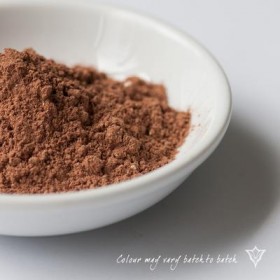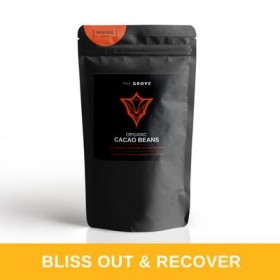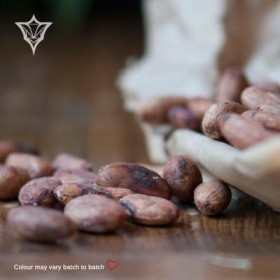 Service Area Australia Wide
The Grove
Mushroom Elixirs & Organic Peruvian Cacao
Offer your customers a rare and exciting beverage that will bring balance and wellbeing into their day. The Grove offers three different types of medicinal mushroom elixirs, each with its own list of benefits. They also offer organic Peruvian cacao, a lush cacao powder from which you can create totally decadent hot chocolates and other premium beverages.
Purchasing from The Grove means total confidence in the quality and consistency of their products. As an ethical supplier, The Grove guarantees that their products are exactly as described, with no cheap fillers or unnecessary additives.
A deeply eco-friendly company
An environmentally-aware and proactive organisation, The Grove is enormously proud of the fact that they source and power their own facility using 100% renewable energy. The company is 100% carbon neutral and all their office supplies, labels and packaging are 100% recycled and recyclable. At all times, they try to ensure that their supply chain is as eco-friendly, sustainable and carbon neutral as possible. All products are sustainably and ethically sourced and in fact, all Indian sourced products are grown and processed using 100% renewable energy on farms that have a no-waste policy.
Chocolate Mushroom Elixirs (Chocelix)
Made to expert recipes with superfood ingredients and super-herb adaptogens, each Chocelix variety can play a role in helping you live your best life. Contains organic cacao, no added sugar and organic beetroot powder to sweeten.
Chocelix Flow
A decadent blend that will help you to chill out. This blend features Cacao, Reishi (Medicinal Mushroom), Beetroot, Ashwagandha, Mucuna and Theanine to help reduce stress and promote balance, positivity, wellbeing, calm and focus, and aid in better quality sleep.
Chocelix Perform
A cup full of this will help you perform better when you need to. Energising and refreshing, it features Cacao, Medicinal Mushrooms (Cordyceps & Reishi), Beetroot, Schisandra and Siberian Ginseng. No nasties, just wholesome, pure, natural ingredients.
Chocelix Protect
Nourishes the immune system and supports the body's ability to repair, rebuild and refuel. Contains Cacao, Chaga (Medicinal Mushroom), Beetroot, Astragalus, Spirulina and Camu Camu.
Medicinal Mushroom Powders
Rev up the nutritional value of your lattes – whether made on dairy milk or nut mylk – with The Grove's superpowered medicinal mushroom powders. Used for centuries by Chinese herbalists, native American Indians, Ayurveda practitioners, Taoist Monks and Russian traditional healers, mushrooms have long been known to have healing properties.
Organic Reishi Powder – Studies suggest Reishi may help to ease fatigue and reduce inflammation while enhancing the health of the immune system.
Wild Chaga Powder – Believed to assist with brain, heart and skin health, positively impact the immune system and help to regulate blood sugar levels. Loaded with antioxidants!
Cordyceps Powder – May reduce inflammation, improve cognitive and athletic performance and positively impact bone and heart health.
Mushroom Complex Powder – A masterful combination of the three individual powders (Organic Reishi, Wild Chaga and Cordyceps). Why settle for one when you can have all three in one cup?
Organic Peruvian Cacao
The Grove's Organic Peruvian Cacao Powder is sourced from Satipo in Peru and this is the Criollo Amazonico (Heirloom) variety. It offers outstanding health benefits including regulation of blood sugar and blood pressure, promotion of healthy gut bacteria and mood enhancement. It is also thought to be anti-inflammatory and as it is high in magnesium, helps with nerve and muscle function. Spoon straight into the cup for an instant and simple cacao hit.
Superfood Beverage Powders
Boost your beverages with added nutritional power with The Grove's superfood powders. Cafes and juice bars, add extra dollars to your customers' beverage purchases by offering a spoonful of 'extra power' to lattes and juices.
Organic Cacao Powder – Criollo Amazonico cacao powder to use in baking, drinks and in breakfast foods such as smoothies and bowls. Enjoy as hot chocolate, iced chocolate or add to smoothies for a new depth of earthy flavour.
Organic Ashwagandha Powder – May have anti-inflammatory, anti-stress, anti-hypertension and antidepression benefits. Add half a teaspoonful to your desired milk and drink up.
Organic Beetroot Powder – Thought to reduce cholesterol, lower blood pressure, enhance athletic performance, improve mood and energy, and aid liver and immune health. Blend through smoothies, freshly squeezed juices or simple water, or make up a beetroot latte which has its very own sweetness, no need for sugar.
Organic Tulsi Powder – Also known as Holy Basil, Tulsi is traditionally used to detox, rejuvenate and restore as well as maintain wellness, longevity and happiness. It may also help support the immune system, aid physical and cognitive performance and help to de-stress and elevate mood. Mix Tulsi powder into juice, smoothies, milk or nut mylk.
Retailers
Stock your shelves with quality beverage products by The Grove. Your customers will love being able to buy such premium beverage bases and preparing their drinks or adding the powders to other recipes, at home. Ideal for health food stores, supermarkets, delicatessens and good ingredients retailers.
Foodservice
Create an innovative menu of superfood health beverages thanks to The Grove's range of medicinal mushroom powders and organic Peruvian cacao. Be the first outlet in your area to pioneer these drinks in store and watch the health-conscious set make tracks to your door. Be sure to promote your menu on social media and hash tag the relevant details.
To find out more or to place an order, contact The Grove today using the enquiry form.