The Spice Trading Company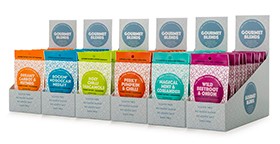 More Images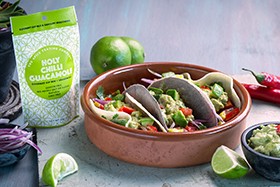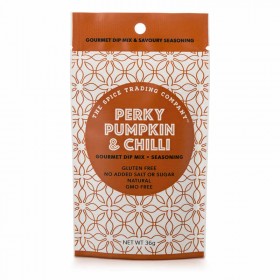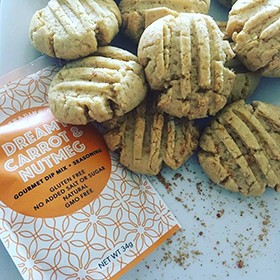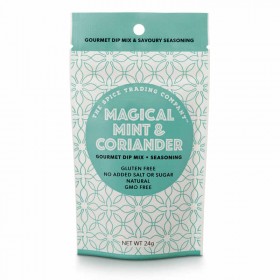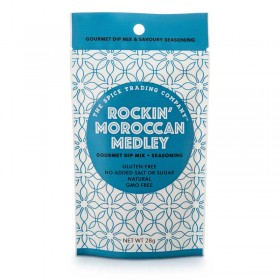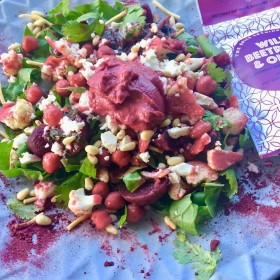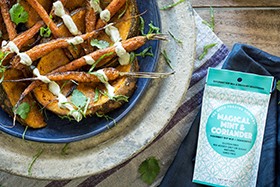 The Spice Trading Company
Dip Me, Season Me or Sauce Me
The Spice Trading Company offers a range of delicious gourmet blends for the everyday busy gourmet who seeks maximum taste along with convenience and healthy options. The blends are suitable for making up a dip mix, flavouring yoghurt to enhance a meal or salad, soups, sauces, baking, marinades, rubs and spreads. They can be added as a flavour boost to all your cooking. All products are gluten free and contain no MSG, artificial flavours, colours or preservatives. Packaged in eye-catching, resealable sachets, each will add colour and excitement to your retail merchandising and to gift hampers.
The company's range of six exciting wholesale Gourmet Blends are as versatile as they are delicious. Each has its own personality and will not only enliven the dishes you cook regularly but will inspire new ideas in the kitchen too. The resealable packs mean you don't have to transfer to a container to retain freshness if you don't use it all at once.
The Spice Trading Company's philosophy is that food should nourish the mind and body. Incorporating the blends with fresh, whole foods contributes to a healthy, balanced diet that delivers on flavour as well as nutrition. Using herbs and spices to enhance flavours makes food more enjoyable. An added benefit is that they naturally improve the body's digestion and support a healthy and uplifted mind.
Australian made and owned
Ready to use blends
Gluten free
GMO free
All-natural
No added salt or sugar
Diabetic-friendly
Low sodium (DASH)
Fresh, vibrant, on-trend packaging
Australian ingredients used unless not available
Six flavours to choose from
Each Gourmet Blend can be enjoyed in a variety of delicious ways. Whip up a tasty dip with cream cheese, sour cream, yoghurt, cottage cheese or vegan alternatives and serve with crackers, raw vegetables or corn chips. Rev up a sandwich or wrap by adding a spread (portion of the desired sachet combined a dairy/nondairy option), or add the dry mix to bread mixes, salad dressings, sauces or crumb coatings.
Dreamy Carrot and Nutmeg – Get a cosy feeling inside with the sweet flavour of carrot and the soothing warmth of nutmeg. Try combining with sour cream or yoghurt to make a dip mix that children especially love. Enhance a hearty winter soup or add to any baked recipe – i.e. breads, cookies or cake.
Holy Chilli Guacamole – Add some divine flavour intervention to classic Mexican dishes with this blend that will make the angels sing! Explore the wonders of this mix sprinkled over your brekkie eggs for that instant Mexican twist or simply blend through mashed avocado for the tastiest guacamole ever.
Magical Mint and Coriander – So much green goodness in every serve! Stir through natural yoghurt and you have a wonderful dipping sauce for pakoras and samosas. Season with meats, fish or a potato dish.
Perky Pumpkin & Chilli – Spice up your snacks and meals with this scrumptious blend that will fire up even the most jaded tastebuds. Add the tasty chilli flavoured sachet to your pumpkin soup or blend it with coconut milk to make your favourite curry.
Rockin' Moroccan Medley – This blend of thirteen gourmet spices will take you on a magic carpet ride to the Kasbah. Blend it with a good quality olive oil for a simple marinade for chicken, lamb, fish or even tofu, then grill or barbecue. Ideal in a Moroccan Chickpea Soup.
Wild Beetroot & Onion – Customer choice used as a dip with raw food snacks and flatbreads or stir some through your soups, vegetables, pasta dishes and sauces.
Retailers
Inspire your customers to go the extra mile with their cooking by introducing The Spice Trading Company's wonderful Gourmet Blends. With six to choose from, there is no excuse for humdrum meals! Recipes are available at The Spice Trading Company's website so direct your customers there for even more ideas on how to use them. Sold in attractive, eye-catching sachets, the blends are an ideal impulse purchase so position them on your counter for maximum results. They also make wonderful foodie gifts so create displays along with homewares and complementary ingredients.
Foodservice
Create an extra dimension of flavour by simply adding The Spice Trading Company's Gourmet Blends to a range of dishes. Each one offers its own intriguing flavour profile and requires minimal effort; simply sprinkle in as much as is required.
Contact the Spice Trading Company today about stocking their inviting range of wholesale Gourmet Blends.
---
More information about The Spice Trading Company
Gourmet Spice Blends – What's the Rub?
The Spice Trading Company's Gourmet Spice Blends are so versatile that you can whip up an easy dip in moments, or transform a recipe from ordinary to extraordinary with minimal effort. Read on for one of the scrumptious recipes from the company's website. Click here
Interview - Kim Ridley - The Spice Trading Co.
When Mums are inspired by their children to change the world in any way they can, the result is often delicious! We spoke with Kim Ridley, Owner/Director of The Spice Trading Company, whose Gourmet Blends are shaking up the way we add flavour to our snacks and meals. Click here
The Spice Trading Company Dips
You know what's fabulous about dips? So much, it's hard to know where to start!! A dip can be so basic and yet so scrumptious. Dips can be healthy or indulgent, simple or complex, include flavour inspiration from across the globe and can be used in so many different ways. Click here