UTONIC®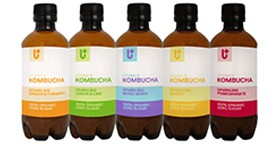 More Images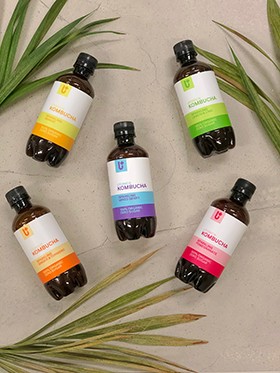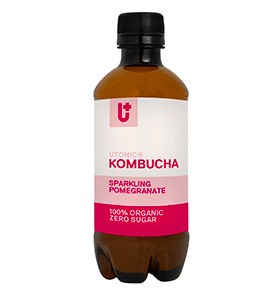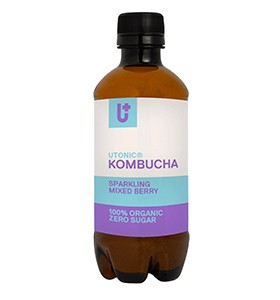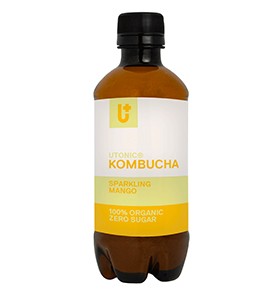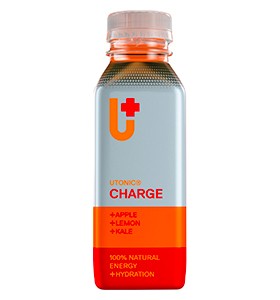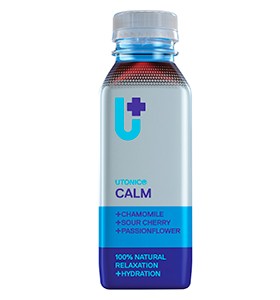 UTONIC®
Kombucha Zero
We're excited to introduce our new range: UTONIC® Kombucha Zero! Naturally brewed with live cultures and loaded full of healthy enzymes, minerals and antioxidants, UTONIC® Kombucha Zero is also being organic and sugar free.
Traditionally, kombuchas have been known for their tart, vinegary flavour profile, but at UTONIC® we've spent months working on our formulation to deliver a kombucha that is both healthy and delicious – in a range of 5 fruit driven flavours!
Sparkling Mixed Berry, Sparkling Lemon & Lime, Sparkling Pomegranate, Sparkling Ginger & Turmeric, Sparking Mango
100% Organic
Zero Sugar
Vegan
Gluten Free
No Soy
No dairy
No preservatives
No artificial colours
No artificial flavours
Australian made & owned
12 months ambient shelf life
Natural Tonics
Utonic is a range of scientifically blended drinks made from concentrated real foods and specific target nutrients. Each will help to transform the way you feel.
100% natural
100% Australian owned and made
No added sugar
No preservatives
No chemicals
12 months ambient shelf life
Vegan
Gluten free
No soy
No dairy
The company's vision is to create and promote healthier bodies and minds through drinks that taste great thanks to natural ingredients. Utonic's functional drinks are backed by science and designed to serve a specific purpose. Drink REPAIR when you are feeling a bit worn down or you've had a big night. Choose CALM when you're stressed or need to unwind properly and have a good night's sleep. Enjoy CHARGE when you're training or need an afternoon boost to carry you through the rest of the day.
Thanks to Utonic, it is possible to take control and transform the way you feel, without consuming added sugars or preservatives, and without chemicals or negative side effects.
REPAIR (+ Blueberry + Ginger + Turmeric)
It's a busy life. Utonic REPAIR is designed to heal your body from within. Its key ingredients are blueberry, pomegranate and sour cherry, all of which are bursting with potent antioxidants that provide a defence system and cellular protection against oxidative stress. Combined with the ancient medicinal spices, turmeric and ginger, you have a powerful beverage that delivers anti-inflammatory and anti-nausea benefits.
CALM (+ Passionflower + Sour Cherry + Chamomile)
CALM is designed to alleviate anxiety and relax your body. Its key ingredients are sour cherry which contains natural melatonin, a hormone that aids in promoting restful sleep, and decaffeinated green tea which contains L-theanine, shown to reduce anxiety. Combined with chamomile and passionflower – also known to aid in calming and promoting relaxation – CALM will help you unwind and switch off.
CHARGE (+ Kale + Spirulina + Green Tea)
CHARGE is designed to deliver a sustained boost for your body and mind. Its key ingredients are spirulina and kale, which boast B vitamins that help with sustaining energy metabolism throughout your day. Combined with green tea which contains L-theanine, and natural caffeine, it will give you a mental boost to help you feel more alert.
Retailers
Stock all three products so you can be there for your customers when they walk in feeling a certain way and are looking for something to help. The colourful 350ml bottles will grab their attention. Keep them chilled and icy cold for refreshing enjoyment. The drinks come with 12 months ambient shelf life, allowing you to easily hold stock.
Foodservice
Serve Utonic in bars, juice bars and gym canteens. It is also a wonderful product to offer in vending machines at sports centres and in hotel mini bars. Add them to your menu and serve over ice.
To find out more about this exciting brand or to place an order, contact Utonic today using the form below.