Waterhole Premium Mixers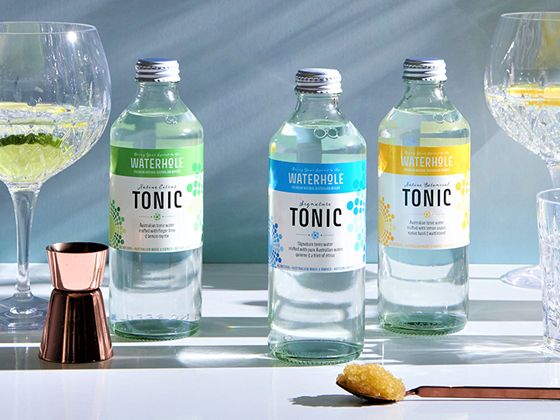 More Images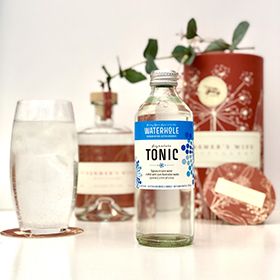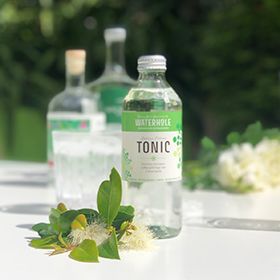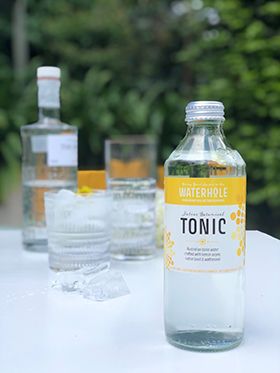 Service Area Australia Wide
Waterhole Premium Mixers
Tonic water that captures the essence of Australia
With Australia's gin scene going from strength to strength, it occurred to Waterhole's founders, Jodie and Rob that there should be an Australian tonic water to perfectly complement local brands. Local gin distillers have been using Aussie botanicals to create internationally awarded spirits, so it only made sense to pair them with similarly authentic Australian mixers.
Jodie's burning passion for Australian native flavours gave rise to research into which botanicals would be ideal to flavour a range of premium beverage mixers. The result is Waterhole! Artisan-designed to complement top shelf Australian spirits, Waterhole is innovative, exciting and wholly authentic.
Today, the range includes three variants, each with its own flavour and pairing profile. Gin distillers around the country are discovering that Waterhole mixers can elevate their spirits to new heights and some are exclusively showcasing Waterhole as the ideal pairing for their products.
Super unique and smooth, Waterhole's tonic waters can complement a spirit without "getting in its way".
Waterhole Premium Mixers
For full tasting notes, please see the Waterhole website.
Waterhole Signature Tonic Water – Smooth, pared-down botanicals, a bit more quinine bitter and subtle sweetness. A beautifully balanced and understated premium tonic with 'champagne-style' bubbles.
Waterhole Native Citrus Tonic Water – Clean, crisp citrus with harmonised notes of finger lime and lemon myrtle, Native Citrus brings the flavour of Australia to the glass.
Waterhole Native Botanical Tonic Water – Tonic water elevated to a new level with lemon aspen, native basil and wattleseed, bringing something excitingly different to the tastebuds.
Retailers
Show off Australia's magnificent botanicals through Waterhole's All Natural Premium Mixers. The range is ideal for boutique bottle shops as well as all good food and beverage retail outlets.
Foodservice
Waterhole is the logical choice to serve with Australian spirits. Choose Waterhole for your bar, hotel, pub or restaurant. Serve up authentic Australian flavours that will surprise and delight your customers. Create signature drinks with a unique Aussie accent or enjoy them on their own.
Distilleries
Experience the authentic Australian flavour of the bush through Waterhole's All Natural Premium Mixers. With gin distillers turning to Australian native botanicals as a point of difference, it makes sense to feature Waterhole mixers as perfect companions.
For more information or to place an initial order, get in touch with Waterhole today. Bring your Spirit to the Waterhole!
---
More information about Waterhole Premium Mixers
Interview - Jodie - Waterhole Premium Mixers
When the concept of a waterhole – a gathering spot to drink with friends – became an actual drink, you just know it would have to be uniquely Aussie. We spoke with Jodie, founder of Waterhole Mixers and learned just how special their product is, particularly to Australian gin distillers who have finally found a match for their local botanical ingredients. Click here