Wholesale Cakes, Slices & Muffins Suppliers
An Australian list of the finest cakes suppliers, cake distributors and cake wholesalers. Fine Food Wholesalers can connect you with Australia's leading suppliers of wholesale cakes and slices. From individual cakes, slices and muffins to whole cakes and slab cakes, add the sweetest touch to your product range with the wonderful products available from these wholesale cakes suppliers!
Guilt free heaven has landed! Manuko are makers of premium organic raw choc treats. Beautiful presentation and exquisite flavours makes Manuko's treats a popular choice in cafes, health food stores and specialty retailers. All of Manuko's products are: Certified organic ingredients, Raw, Vegan, Gluten free and Dairy free.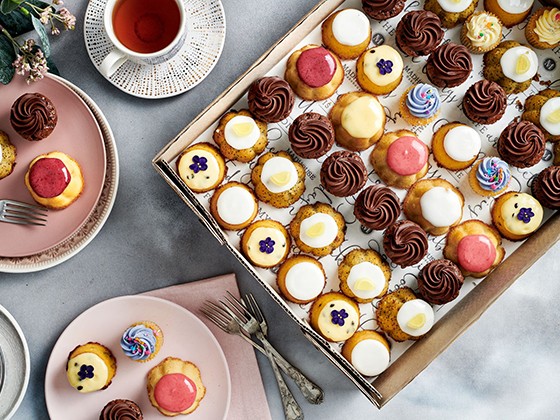 Madhouse Bakehouse is a HACCP accredited boutique wholesale bakehouse that has been creating beautiful sweet things for cafes, caterers, airlines and hotels since 1997. The company's signature product is their incredible brownie which is now available in a range of delectable varieties.
Mahadeva's Kitchen is dedicated to the production of hand-made wholesale vegan cakes and desserts for the high end market. Every cake, brownie and slice is exquisitely decorated, ready to serve and all completely plant-based. Suitable for upmarket cafes and restaurants, airlines, events and catering companies and there are even gluten free options. No compromise on flavour or presentation.