Wholesale Cakes, Slices & Muffins Suppliers
An Australian list of the finest cakes suppliers, cake distributors and cake wholesalers. Fine Food Wholesalers can connect you with Australia's leading suppliers of wholesale cakes and slices. From individual cakes, slices and muffins to whole cakes and slab cakes, add the sweetest touch to your product range with the wonderful products available from these wholesale cakes suppliers!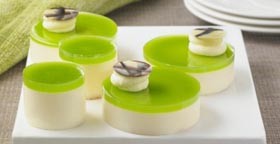 For delicious, tempting cakes and slices, Yummy Direct has everything you need. Choose from sweet tooth-satisfying individual desserts through to decadent whole cakes. Delivered frozen, this outstanding range of wholesale cakes and slices make long term storage possible. Simply remove from the freezer the quantity you require each day. You'll love the eye appeal and quality flavours of every product.