Wholesale Cakes, Slices & Muffins Suppliers
An Australian list of the finest cakes suppliers, cake distributors and cake wholesalers. Fine Food Wholesalers can connect you with Australia's leading suppliers of wholesale cakes and slices. From individual cakes, slices and muffins to whole cakes and slab cakes, add the sweetest touch to your product range with the wonderful products available from these wholesale cakes suppliers!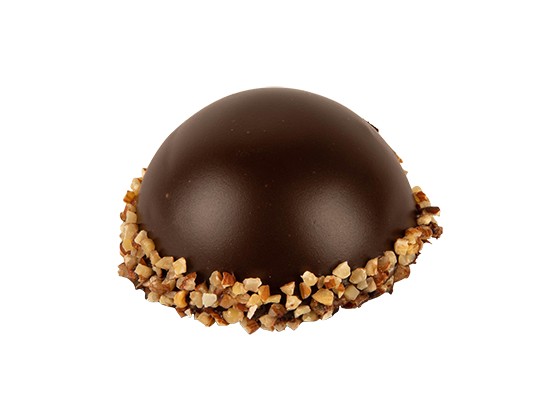 High quality, beautifully presented, incredible tasting cakes, desserts & pastries. Benchmark Patisserie Australia creations are made by a team of dedicated chefs and are frozen to enable safe distribution to our domestic & international clients. Benchmark Patisserie Australia products are designed around a simple 'thaw and serve' concept to ensure smooth & easy service.
Bellarine Brownie Company's decadent brownies, blondies and rocky road are made from all-natural ingredients. Choose from Triple Chocolate and Cashew Butter & Sea Salt Brownies, Raspberry & Macadamia Blondies or Turkish Delight & Pistachio Rocky Road. Everything is gluten free and made in small batches for freshness. Beautifully packaged for gifting. Create lavish, irresistible desserts.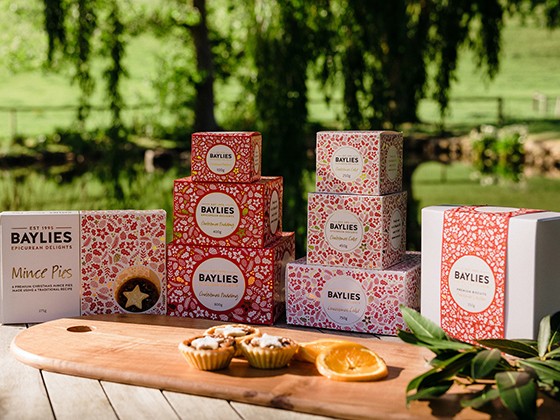 Baylies Epicurean Delights offer exquisite gourmet fruit cakes that any foodie would be proud to serve to guests when entertaining. Loaded with premium local ingredients and following wonderful traditional recipes, the cakes are popular as gifts all year round. Made in Australia in a modern production facility and packed to the highest standards.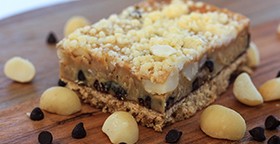 Boston Bakehouse supplies wholesale slices to the retail and foodservice sectors. They offer over 20 slice varieties that cater to a wide variety of tastes, and all have excellent shelf life. Slices can also be purchased – made to order – in slab forms that can be conveniently cut to your desired serving size.