Bistrotea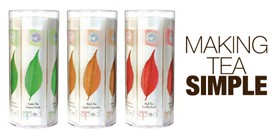 More Images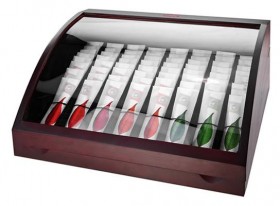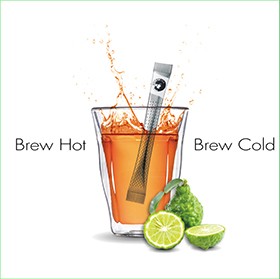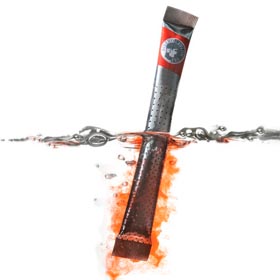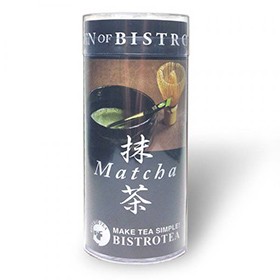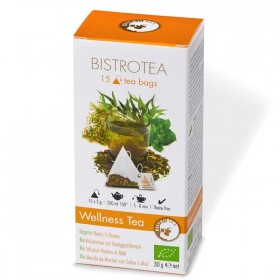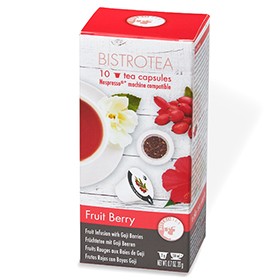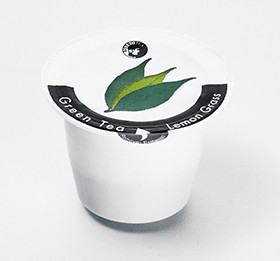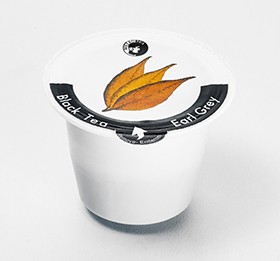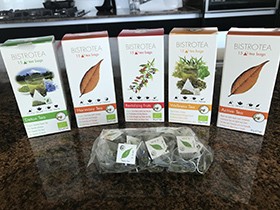 Bistrotea
Make Tea Simple - The New Tea Experience.
Upmarket, Smart, Sophisticated, Chic and Stylish.
If you've seen those funky, innovative tea pods that look like sugar sticks and infuse the tea through the tiny holes, you'll know how cool and inviting they are. Tea Pods are innovative mini infusers that will eventually replace the tea bag. The company behind them is Bistrotea. Offering a gourmet wholesale tea product in novel packaging, the company is proud of its new take on consumer enjoyment of tea beverages. Choose from the tea pods or the new tea capsules and wellness tea pyramid teabags, available from 2018.
Tea Capsules
Bistrotea Australia is about to launch its new 2018 Range of Tea Capsules!
The fully ORGANIC range boasts the purity of Single Origin Ceylonese tea leaves from Bistrotea's own tea fields.
Tea Capsules are fully bio-degradable and compatible with Nespresso machines, so you can brew your beautifully created teas with a minimum of fuss.
Available in a variety of flavours including:
Black Tea - English Breakfast, Earl Grey
Green Tea - Peppermint, Lemon Grass, Ginger
Red Tea - Jasmine, Strawberry, Vanilla Peach
Herbal - Chamomile
Plus NEW Matcha Teas exclusively created by Bistrotea's own Japanese Matcha expert.
Wellness Teas
Harmonise, Revitalise, Activate with new wellness teas from Bistrotea!
The fully ORGANIC range has the purity of Single Origin Ceylonese tea leaves from Bistrotea's own tea fields and features only natural ingredients.
The pyramid teabags are fully bio-degradable and are created to release the teas to their full flavour potential.
Available in:
Black Teas - Organic Harmony & Active Tea
Green Teas – Organic Detox Sencha & Regeneration
Herbal Infusions – Organic Herbal Tea
Fruit Infusions – Organic Revitalising Fruits
Bistrotea Tea Pods
The Bistrotea product is upmarket, smart, sophisticated, chic and stylish. The idea came about in the 1990s when, mimicking the style of the sugar stick, the producers thought that a tea pod that could be stirred through the hot water in the cup would be an effective way to brew a good cup. The concept won favour with consumers and was also recognised as a clever way to keep tea pure and safe and with minimal wastage.
Bistrotea pods contain loose leaf tea that diffuses when stirred into a cup of hot water, resulting in a perfect cup of Single Estate Quality Ceylon tea. With 9 exotic flavours to choose from, this is the ONLY way to have a real cup of tea on the go. All teas are natural with no chemicals or added flavourings.
Delicious, dazzling flavours!
Earl Grey
Apple Cinnamon
Vanilla Peach
Strawberry
Jasmine Lotus
Lemon Grass
Peppermint
Ginger
Fruitberry*
*Fruitberry, the latest flavour in Bistrotea's range, is an exotic blend of rare Goji Berry, Elderberry, Hibiscus, Red Beet & Sweet Blackberry leaves. The flavours are the perfect blend, exciting your tastebuds with the combination of dark berry leaves. FRUITBERRY is packed with vitamins and antioxidants, the perfect energy drink that rehydrates and gives you energy throughout the day. Warming as a hot drink and refreshing as a cold drink. Fruitberry contains NO SUGAR and NO CAFFEINE, so it's suitable for everyone!
Each flavour is made up of different types of tea as follows:
Herbs n Honey – Spearmint, Rooibos, Eucalyptus, Wild Orange Leaves, Fennel, Honey Flavour
Red Tea – Jasmine Lotus, Strawberry, Vanilla Peach
Green Tea – Ginger, Lemongrass, Peppermint
Black Tea – English Breakfast, Apple Cinnamon, Earl Grey
What's so great about the Tea Pods?
Thanks to its absorbent properties, paper is able to remove all fats from the liquid it's filtering. Regular filter papers absorb the brewing colloids which are the flavour carriers in tea. Instead, Bistrotea tea pods purely filter the beverage through the perforations without any loss in quality or aroma. The packaging itself is a soft, unique and translucent envelope with is not only aroma and fragrance protective but has excellent moisture-proof and tear-resistant qualities too.
These delightful wholesale tea pods deliver full flavoured tea from the use of tea leaves, and eliminate the issue of tea dust. Tea dust doesn't contain any of the flavours required for a great cup of tea. Bistrotea uses neutral packaging which doesn't taint the natural flavouring but instead, promotes it. All pods are produced and packed at the point of origin, for extra freshness.
Bistrotea is the smart wholesale tea alternative. The pods permit correct dosage without wastage. They don't drip and they don't need wringing and they work beautifully as a stirrer as well!
All teas in Bistrotea's tea range are chemical free and have no added flavourings. Simply stir a pod through hot water and you'll instantly enjoy the perfect cup of Single Estate Quality Ceylon tea. Or, pop a tea capsule into your machine and let the brewing begin! Be sure to explore Bistrotea's outstanding Wellness Teas as well.
For a modern take that works harmoniously with our contemporary tea drinking culture, Bistrotea is at the forefront of design and delivery. Even coffee doesn't offer this kind of novelty factor … novelty that is accompanied by efficiency, quality and aesthetics.
---
More information about Bistrotea
Bistrotea Australia Launches New Tea Ranges
Bistrotea, the company behind the innovative T-Pod, are introducing two new lines of wholesale tea products for 2018. Click here
Bistrotea Tea Pods
Bistrotea produces high quality, multi award winning tea pods that dispense loose leaf Ceylonese tea when inserted in hot water. They're novel but that's not the most compelling virtue of the product. Read more about Bistrotea and their exciting range. Click here
Bistrotea - TEAse your senses!
.
---