BOUTEA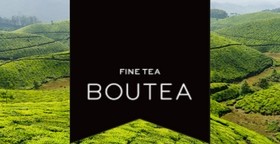 Service Area Australia Wide
BOUTEA
Carefully selected and expertly blended premium Sri Lankan tea
BOUTEA is a luxury tea brand. Their high quality large leaf, loose leaf tea is grown in one of the world's best tea plantations in the high ground of Sri Lanka. Boutea promise an elegant, full-bodied flavour that maintains integrity, worthy of ceremony. Created by two passionate tea lovers – Jody Hillier and former Wallaby, Adam Ashley-Cooper – Boutea is the result of five years of research, planning and searching the world for the right tea and even the right packaging materials.
The range
English Breakfast Tea
Full bodied and maple in colour, this rich, single origin tea is a traditional English Breakfast and perfect for any time of day.
Earl Grey Tea
A distinctive yet balanced Earl Grey flavour with a well-structured and creamy body and strong floral aroma.
Green Citrus Tea
The addition of citrus peel balances the earthiness of traditional green tea to create a light bodied, refreshing flavour.
Peppermint Tea
A straight peppermint tea that delivers full mint on the nose and on the palate. A slightly restrained profile ensures you can finish the whole cup.
Why Sri Lankan tea?
Boutea uses large loose-leaf tea, the biggest and fullest leaves and roundest leaves from the high grounds of Sri Lanka. They source from a mountain region at the highest points of Sri Lanka making the tea rich in antioxidants and untouched by the impurities of many plantations.
Ideal for gifting
Packaged with a gorgeous black and white aesthetic, the range is infinitely suitable for gift giving.
Choose from:
Loose Leaf Cube - Net weight 100g
Loose Leaf Pouch - Net weight 250g
Tea Chest - Contains 12 tea cubes each containing one pyramid tea bag
Retailers and gift businesses
Create beautiful displays with Boutea products and teaware to complement it. Make up gift packs to suggest customers purchase for others as well as themselves. Offer taste tests and gift wrapping upon purchase. Ideal retailers include delicatessens, food halls, supermarkets, gift stores, health food stores and gourmet retailers.
Foodservice
There's no good reason to serve average tea. Treat your customers to fine quality Sri Lankan tea and they will return for more. Make an occasion of it and serve in pretty tea pots with lovely cups and saucers. Ideal for cafes, restaurants, hotels, bed and breakfasts, tea houses and tourism venues.
To find out more or to place your first order, contact Boutea today.
---
More information about BOUTEA
Interview - Jody Hillier - BOUTEA
What would you think if you heard about a tea that calls itself the 'Dior of teas'? With a promise like that, you have to be tempted to have a taste. Aside from the flavour however, a lot of pride and care goes into every product, as we learned from Owner/Director Jody Hillier. Click here