Calmer Sutra Tea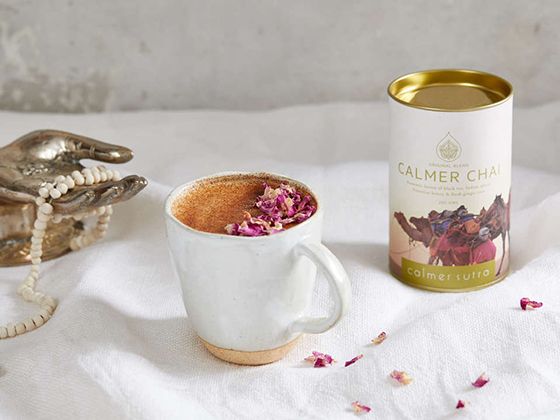 More Images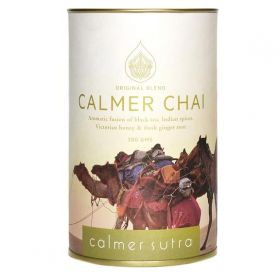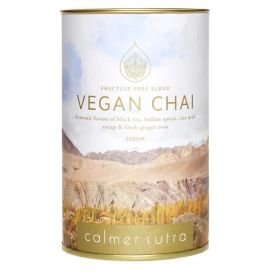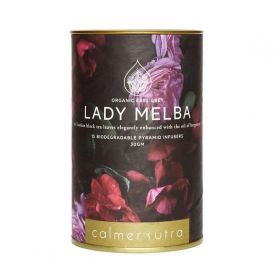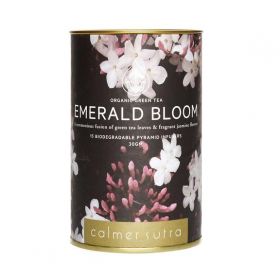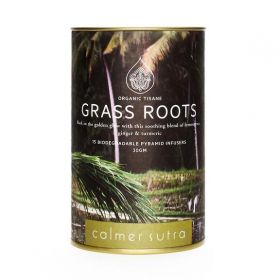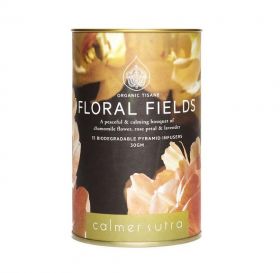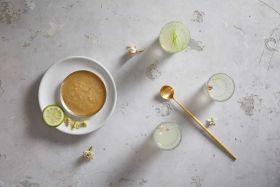 Calmer Sutra Tea
Wholesale Fresh Chai and Organic Teas & Tisanes
Back in 2002, Calmer Sutra Tea founder and director, Caitlin West had a yearning for an authentic masala chai. As a non-coffee drinker and a self-proclaimed chai addict, she was determined to create a product that was not only delicious to drink but which was also café-friendly and contemporary.
The result came about after many hours in the kitchen with a mortar and pestle and a collection of spices. She blended black tea with fine Indian spices, freshly grated ginger root and local honey to come up with Australia's first wet/fresh chai. Caitlin's 'Calmer Chai' is the original variant and remains extremely popular with consumers today.
Designed with the barista in mind
Calmer Sutra's wholesale chai range has been designed and perfected with the barista in mind.
30-second brew time for sticky chais
6-month shelf life in fridge or freezer
Ongoing training and support
Bulk discounts
Efficient, friendly service
Vegan, fructose free and caffeine free chais available
Over the years, Calmer Sutra Tea has evolved to include unique products such as 'Super Spiced Cacao', as well as a range of organic, fairly sourced teas and tisanes.
Fresh Chai Blends
Calmer Sutra Tea created the first wet/fresh chai blend. All chai blends are 100% natural, preservative-free and made to order using premium ingredients. The company grinds its own fresh spices for maximum punch and potency.
Calmer Chai – Carefully crafted to attain a delicate balance of spicy, sweet and earthy flavours. Features black tea, whole ground Indian spices, fresh ginger root and Victorian honey.
Vegan Chai – Fructose-free and vegan, it's a delectable blend of black tea, whole ground Indian spices, fresh ginger root and organic brown rice malt syrup.
Dandi Chai – Caffeine-free, made with roasted dandelion and chicory root, whole ground Indian spices, fresh ginger root and Victorian honey.
Calmer Sutra also offer Golden Chai, a sticky turmeric blend created alongside local Melbourne company, Golden Grind.
Wholesale Organic Teas
Calmer Sutra has curated a collection of Sri Lankan organic and fair trade black and green loose leaf teas for your enjoyment. Aside from loose leaf, you can also purchase the teas in biodegradable pyramid infusers made out of corn starch.
Evermore – Versatile black tea, harvested from the pristine mountains of Sri Lanka.
Lady Melba – Sri Lankan black tea leaves enhanced by oil of bergamot.
Emerald Bloom – Green tea leaves infused with fragrant jasmine flowers.
Leafy Green – Abundant in antioxidants, this green tea will kick start your metabolism.
Wholesale Organic Tisanes
Enjoy a sublime array of fragrant, delicately blended herbal tisanes made with the finest ingredients. Aside from loose leaf, you can also purchase the teas in biodegradable pyramid infusers made out of corn starch.
Grass Roots – A soothing blend of lemongrass, ginger and turmeric.
Floral Fields – Peaceful and calming, it's a delightful blend of chamomile flowers, rose petals and lavender.
Peppermyntle – Peppermint leaves and native lemon myrtle for a refreshing wake up call.
Black Velvet – Licorice root and star anise come together with subtle notes of orange and peppermint.
Speciality Beverages
Explore three more exciting beverage blends, each with its own particular personality.
Super Spiced Cacao - A unique chilli hot chocolate, handcrafted with raw maca, fresh ginger and zesty tangerine.
Turmeric Latte Blend - Cinnamon, ginger and black pepper come together with turmeric for maximum absorption benefits in this soothing turmeric latte blend.
Ginger, Pear & Lime Tonic - Packed full of fresh ginger, pears and limes and sweetened with a hint of agave, this blend can be enjoyed hot for a nourishing winter warmer or over ice for a zingy citrus kick.
Retailers
Introduce your customers to something fresh and innovative; wet chais by Calmer Sutra Tea. The beautiful packaging will entice customers to try and they will be pleasantly surprised by the difference they will experience when making at home. With vegan, fructose free and caffeine free variants available, there's something to suit all tastes. The brand's teas and tisanes are the perfect complement for your in store offering and the range is ideally suited to gifting.
Foodservice
Elevate your chai offerings to a new level, with Calmer Sutra Tea's wet/fresh chai. The company offers ongoing training and support in addition to their exquisite products, and discounts are available for bulk orders.
For more information, please get in touch with Calmer Sutra Tea today.