Herbelly Happy Teas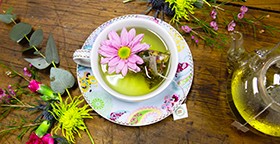 More Images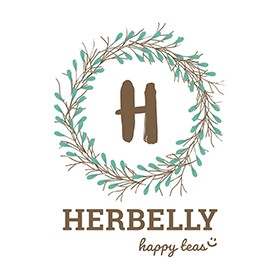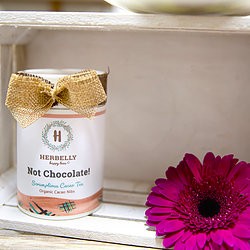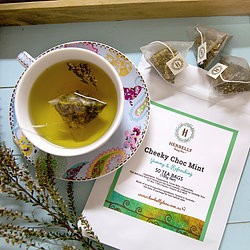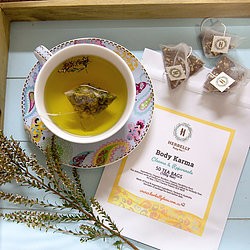 Herbelly Happy Teas
Beautiful Wholesale Herbal Teas, Perfect for Gifting
Hailing from the regional outback town of Charters Towers in North Queensland, Herbelly Happy Teas have been created in collaboration with a skilled naturopath to come up with special herbal combinations that are not only beautiful and enjoyable, but also healthy and beneficial. Today, Herbelly is a happy, free-spirited boutique tea range loved by consumers for its quality and variety and appreciated as a gorgeous gifting tea that makes recipients feel special and adored.
All blends are completely natural and made from pure loose leaf tea and herbal ingredients. Wherever possible, organic ingredients are sourced and used. Enjoy discovering each blend's unique personality.
Specialty Tea Range
Herbelly's Happy Teas are packaged in gorgeous, colourful cylinders that are wonderful for gifting. Each contains 25 tea bags.
Quell the Queasies
A miracle blend for treating indigestion, nausea and other stomach upsets. Perfect for morning sickness or to feel better after a big night out. Ingredients: Chamomile, Ginger, Lemon Balm.
Peace Potion
A work of herbal art with colour and sweet, rosy aromatics and a delicate flavour. Ideal for mood boosting and peaceful sleep. Ingredients: Ashwagandha, Lemon Balm, Chamomile, Rose Petals, Peppermint.
Cheeky Choc Mint
A classic Herbelly blend, it satisfies the craving for a tasty treat. The perfect after dinner tea. Ingredients: Pepermint, Cacao Nibs, Chamomile.
Rainforest Bliss
A rich, black tea, organically grown in the pristine Daintree Rainforest. Ingredients: Pure Australian Black Tea.
Clean Green
Bursting with antioxidants, it's a revitalising tea that provides a clean, green boost for body and mind. Contains natural caffeine. Ingredients: Organic Chinese Green Tea.
Not Chocolate!
Scrumptious cacao tea that provides the healthiest alternative to a sugar-laden hot chocolate. The organic cacao nibs give this tea a nutty taste with undertones of light chocolate. Ingredients: Organic Cacao Nibs.
Body Karma
Rooibos and dandelion root are body healing herbs. Rooibos is loaded with antioxidants and is known for its anti-inflammatory properties whilst dandelion root is known to be a liver cleanser and being great for skin. Ingredients" Organic Rooibos, Organic Dandelion Root.
Ripe for the Picking
A very special blend created for pregnant and breastfeeding mothers, it's a safe, caffeine-free alternative to other hot drinks. Aids in boosting uterine health and priming the body for delivery of the new bub. Ingredients: Raspberry Leaf, Peppermint, Ashwagandha.
Each of the tea blends is available in Large Pouches containing 50 tea bags. These are ideal for customers who love their Herbelly Happy Teas so much, they will churn through 25 tea bags extra quickly. Also suited to caterers and hospitality outlets.
Retailers and gift businesses
Stock Herbelly Happy Teas in your supermarket, delicatessen, food hall or gift store. Position it as a wonderful gifting tea, pairing with tea wares, books, linens or tea-time foods. Keep a pot warm for customers to taste and experiment with point of sale merchandising as Herbelly Happy Teas make excellent impulse purchases or take-along gifts to dinner parties.
Foodservice
Offer your customers something special and unique. This boutique tea brand has its very own personality and can be used to create tea experiences instead of simply serving up a cup or pot of generic tea. Ideal for cafes, restaurants, hotels, tea houses, bars and B&Bs.
For more information or to place an order, contact Herbelly Happy Teas today.
---
More information about Herbelly Happy Teas
Interview - Sonia Bennetto - Herbelly Teas
Herbelly Teas is a passionate brand offering "happy, free-spirited boutique teas". Every blend has been lovingly hand crafted for its special health benefits. We spoke with Owner and Founder, Sonia Bennetto and learned why her company means so much to her and how it's been fully embraced by tea lovers around Australia. Click here