Life of Cha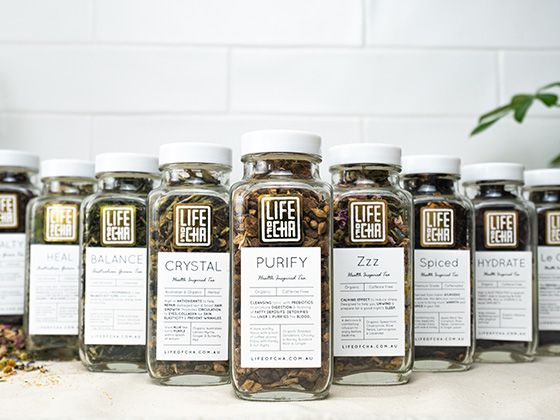 More Images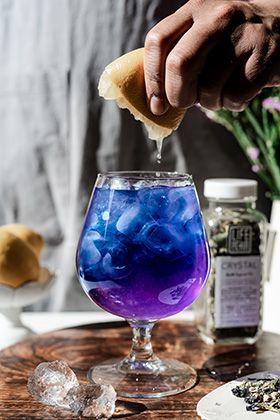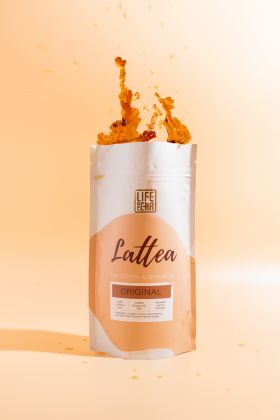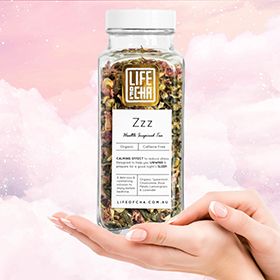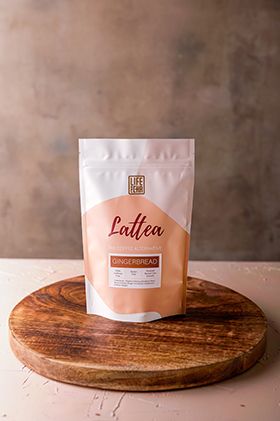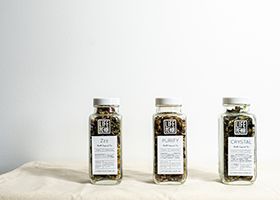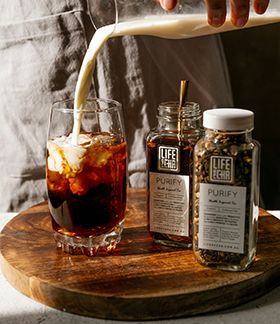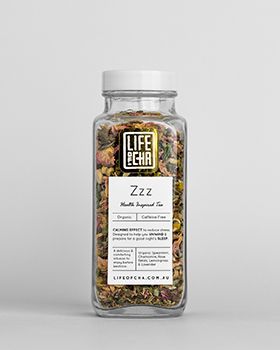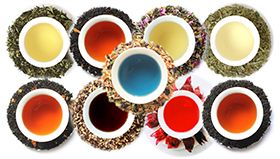 Life of Cha
Wholesale Teas, Tea Blends, Coffee Alternatives and Tea Gifts
Life of Cha is an Australian-based, family-run business that offers wholesale organic and loose leaf teas to enhance your health and positivity, in an all-natural way!
Their teas are focused on how you experience life. Perhaps you need an energising pick-me-up, hydration after working out or you simply want to relax and unwind after a busy day. Turn to Life of Cha for a cup brimming with natural ingredients, antioxidants and vitamins.
All products are 100% premium and natural and feature organic high-grade loose-leaf teas. In addition, you will love Life of Cha's herbal tea blends and their latest coffee substitute range LATTEA, a caffeine-free alternative to coffee that could very well change your life.
The range
Herbal Tea Blends
Life of Cha's herbal tea blends are exquisite concoctions of premium ingredients, expertly blended to deliver a range of health benefits, in addition to the sheer joy of drinking them. See the Life of Cha website for full details, health benefits and ingredients lists.
Crystal – Blue Butterfly Pea Tea is blended with Australian-grown lemon myrtle and ginger to create a magical colour changing tea.
Hydrate – Whole organic hibiscus flower adds a sweet, tart flavour to this hydrating 'tea'.
Zzz - A sleep tea that helps you get into deeper, quality sleep.
Heal – A beautiful blend of 100% Australian-grown lemon myrtle, strawberry gum and freeze-dried finger lime.
LATTEA – Wholesale Herbal Coffee Alternative
LATTEA is a delicious coffee alternative that is the closest thing you will taste to the real thing and helps you do away with those coffee cravings. Loaded with prebiotics, this 100% caffeine free tea also helps with digestion and bloating. It's an enjoyable and healthy combination of organic roasted dandelion, chicory and barley, burdock root and ginger. These ingredients give LATTEA its desirable taste and aroma that will somehow remind you of brewed coffee.
LATTEA Original – It all started with a coffee-ish tea that you can enjoy any time of day without the coffee jitters.
LATTEA Gluten Free – Made without the barley so you can enjoy LATTEA even if you can't tolerate gluten.
LATTEA Mocha – Think of a velvety smooth choc blended with a hint of coffee tones and you have LATTEA Mocha.
LATTEA Gingerbread – Reminiscent of Christmas cinnamon vibes with a hint of coffee tones. Tastes naughty but it's actually good for your insides.
LATTEA Rooibos Tea – Featuring 100% organic ground rooibos tea from South Africa, 100% caffeine free and also rich in antioxidants. Can be brewed in an espresso machine for a rich red crema. Perfect for pregnant women and children.
Australian-Grown Tea
Discover the wonderful flavours of Life of Cha's Australian tea variants.
Heal – A beautiful blend of 100% Australian-grown lemon myrtle, strawberry gum and freeze-dried finger lime.
Balance – 100% Australian-grown sencha green tea and strawberry gum.
Royalty – 100% Australian Daintree rainforest black tea.
Caffeinated Teas
For a refreshing pick-me-up, Life of Cha's caffeinated teas have what you need, along with full-bodied flavour.
Le GREY – French Earl Grey tea, a black tea with bergamot, calendula and rose petals. As pretty as it is delicious.
Spiced – A divine blend of premium Assam black tea, ginger pieces, cinnamon, cardamom and rose petals.
Balance – 100% Australian-grown sencha green tea and strawberry gum.
UP – 100% organic jasmine dragon pearls, hand rolled green tea infused with jasmine aromas.
Royalty – 100% Australian Daintree rainforest black tea.
Tea Gifts
Life of Cha offers beautiful gifts for the tea lover as well.
Glass Teapot with Teapot Warmer – An elegant 600ml glass teapot with candle warmer to keep your favourite drop warmer for longer.
Gummy Bear Mould – Make your own elderberry gummies with this silicone mould which comes with a handy dropper.
Gold Tea Straw Set – This incredible tea straw allows you to drink your tea straight from the cup, without the need for a strainer.
Caffeine Free Bundle – The ultimate gift for those who want to enjoy their beverages around the clock. It includes 1 x LATTEA (Rooibos), 1 x LATTEA (Original), 1 x Crystal Blue Tea, 1 x ZZZ Relaxation Tea and 1 x Gold Tea straw set with brush and bag.
Biodegradable Tea Bags – 100-pack of organic paper tea bags to use with any loose leaf tea you choose.
9pc Samplers Pack – Each pack provides 3-5 serves. Included flavours are Crystal Blue, Purify, ZZZ, Le Grey, Spiced, Hydrate, Balance, Heal and Royalty.
Retailers
Get on board with Life of Cha's compelling line-up of teas, organic loose leaf tea blends, LATTEA coffee alternative range and tea gifts. Create gifting stories in store to entice customers to pick up something special for themselves or a loved one. Ideal for gift hampers or to accompany bouquets of flowers, Life of Cha's range will delight any recipient. It's perfectly positioned for gift hampers, florists, homeware retailers, tea retailers, delicatessens and fine food outlets. Also excellent for supermarkets, pharmacies and for retail opportunities via naturopaths and other practitioners.
Foodservice
Life of Cha is perfectly suited not just to cafes and restaurants but also to day spas, hair and beauty salons, wellness retreats, B&Bs, Airbnb, tea houses and hotels. Consider the range for mini bar offerings, welcome treats and to add an extra element of luxury and thoughtfulness to any treatment or service.
For more information or to place an order, get in touch with Life of Cha today.